I Ran A HYROX With My Dad—Here's What Happened
The functional fitness event claims to be a race for everybody, so I asked my dad if he wanted to put that claim to the test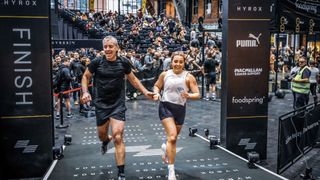 (Image credit: Ellë Bolland)
My dad started me on my fitness journey. At the age of four I was racing him from the end of the road to our front door. Not long after that he was challenging me to press-ups, wall sits and 5K runs. At school I joined all the teams I could, and my infatuation with sport continued through university. If ever I found myself struggling, sport was my outlet.
More than 20 years later, we find ourselves equally obsessed with keeping fit. Dad may have vowed never to run a marathon again and he's finished with Sunday League football after accepting his Achilles isn't as well oiled as it once was, but he'll still put in a shift of burpees, boxing or whatever else is put in front of him.
When I completed my first HYROX—an indoor functional fitness race—I was surprised that he didn't believe he was fit enough to complete one, so I challenged him to race in the next event with me. Here's how he prepared for it.
Training
Before signing up, my dad was completing up to six home workouts a week using the workout app Fiit, so his base level of fitness was obviously decent, but the moment we entered the race, he started fretting. He committed to 12 weeks of training and decided on five sessions a week which included:
30-minute interval runs on a treadmill
45-minute HIIT partner workouts, including some of the exercises from HYROX to improve his work capacity
One weight-training session focusing on strength
A fitness professional may well have suggested a different approach to HYROX training and there are plenty of HYROX gyms you can otherwise join, but Dad felt he had enough information from friends and family to manage his own program.
Dad wasn't bothered about his splits on the 1km runs, neither was he bothered about placing among the pros. His one goal was to complete the race knowing that he'd tried his hardest.
Race Day
My Dad felt confident about his physical ability going into the race, but he was less prepared for racing on a day when 3,500 people crossed the start line. "It's difficult to concentrate because there's a lot going on, unlike in the gym where you solely focus on you," he told me.
All the same, there were still moments when Dad needed to dig deep and push through more challenging movements such as the sled push where I was lagging and needed him to take more of the weight. That's the beauty of racing as a pair, you can work to each other's strengths! Despite each having moments of struggle, we both beamed as we crossed the finish line.
And Dad felt inspired after finishing. "Instead of believing I'm in a minority of people my age that try hard, I realize there are loads of people my age that enjoy pushing themselves. It really reinforced to me that excuses like, 'Those events are for young people' or 'I can't be that fit any more' aren't valid. There are no reasons not to do it".
My Dad and I had a lovely weekend just us two—something we haven't done since I was in my early teens. And we want to do better next time, which is why we've entered another!
Sign up for workout ideas, training advice, reviews of the latest gear and more.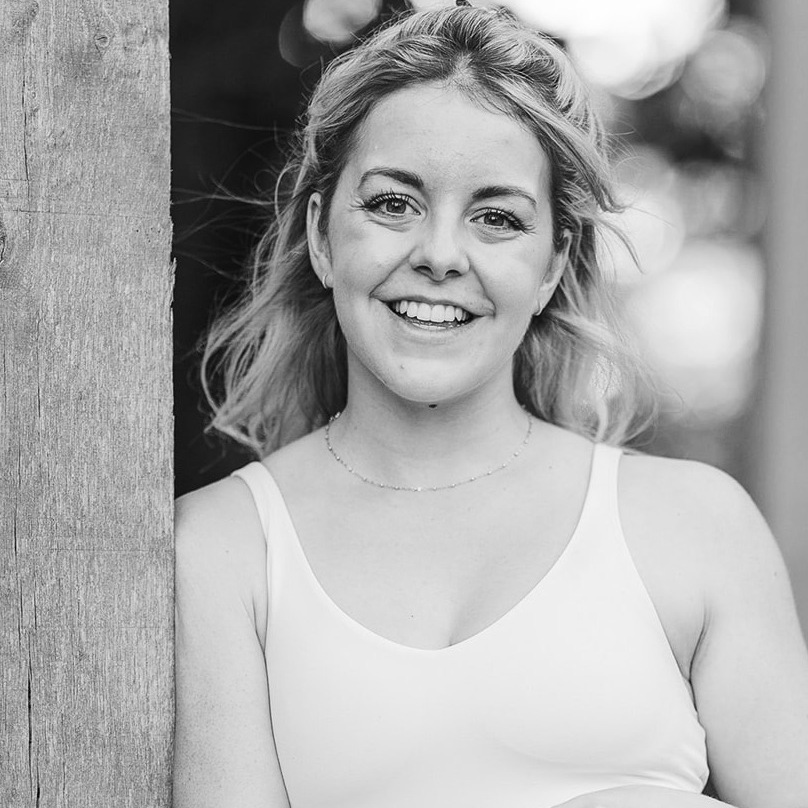 Ellë (pronounced Ell-ee) Bolland is a health and fitness writer covering news, trends and products, and has contributed to 365 Magazine and Red.