8 low carb diet recipes
These calcium rich, low carb diet recipes will help you lose weight and pack on muscle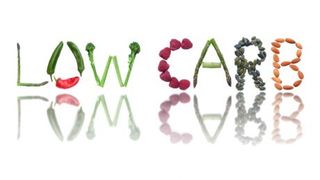 (Image credit: Unknown)
Low carb diets are designed to combat obesity by restricting the amount of carbohydrate overweight men and women take in on a daily basis. Carbs are the main source of energy for our bodies so are vital for performing daily tasks, including exercise, but if you're eating more than your body uses they'll get stored as fat, and that's going to get in the way of you getting the body you've always wanted.
By reducing your carb intake your body is forced to use all of the ones you do consume for fuel meaning they don't have the chance to convert to unsightly body fat. The normal recommendation for carb intake is that it constitutes up to 60% of your diet but on a low carb diet you'll reduce this to anything as low as 20%. Find out more low-carb diets and food swaps to help you lose weight.
When you've burned through the lower levels of carbohydrate in your body as fuel, you'll then start to eat into body fat stores to keep you going – the start of a process called ketosis.
Here are a few recipes that will help you signicantly reduce your carb intake while giving you the nutrients you need to keep working hard in the gym. They are all tasty and super easy to prepare, meaning getting a lean ripped body is achievable for anyone with a bit of will power. Bon appetit.
1. Sardine and butterbean salad
Mix 2 handfuls of mixed salad leaves, 2 chopped tomatoes, a chopped spring onion, and 120g tin of sardines, and a small can of butter beans. Drizzle with cider vinegar, and serve.
2. Spanish tortilla
Beat 3 eggs in a bowl and stir in 2 tablespoons of natural yogurt. Add ½ chopped red pepper, 1 spring onion, ½ sliced courgette, and 2 tablespoons of peas. Pour the egg and veg mixture into a medium-hot pan lightly coated with olive oil and leave to cook through. Serve with rocket and watercress salad.
3. Chickpea, avocado and parsley salad
Chop 1 little gem lettuce into a bowl and add 2 sliced tomatoes, ½ large can of drained chickpeas, and the sliced flesh of ½ avocado. Drizzle with vinegar, and sprinkle 2 tablespoons of chopped parsley.
4. Salmon steak and kale
Brush a large salmon steak with olive oil and grill. Meanwhile boil up 60g of puy lentils, reduce to a simmer and cook until tender. Stir in a squeeze of lemon juice, lots of chopped coriander, cover and leave. Serve with 100g steamed kale, and 150g broccoli.
5. Avocado, tuna & ricotta cheese dip with raw vegetable crudités
Mash ½ avocado with 100g of low-fat ricotta cheese, and a small 80g can of drained tuna. Eat with a mix of cherry tomatoes, cucumber batons, carrot batons, red pepper strips, raw mushrooms, and ½ tray trimmed green beans.
6. Egg and tofu scramble with spinach
Place 2 large handfuls of baby spinach in hot water and leave to stand. Scramble 2 eggs in a bowl, and add 100g diced tofu. Heat a little olive oil in a saucepan, and cook the egg and tofu mixture over a low heat, stirring all the time. Drain and squeeze the spinach dry and place on a plate. Top with the scramble.

7. Prawn pomegranate and grapefruit salad
Whisk together the zest of one pink grapefruit along with 1 tbsp of olive oil, 1tbsp of red wine vinegar, 1tsp caster sugar and 1 tbsp of chopped dill to make a dressing. Mix half of this with 75g of cooked and peeled prawns and leave to marinate for 10 minutes. Gently toss 1/4 a cucumber (halved lengthways) with 1 finely chopped shallots, 1 handful of torn frisée and 1 handful of rocket in the remaining dressing. Add a pile of the salad and prawns to a plate and then top with another 75g of fresh cooked and peeled prawns and scatter over some pomegranate seeds to serve.
8. Greek salad omelette
Heat your grill to high. Whisk 4 eggs in a bowl with a small handful of chopped parsley leaves and season with salt and pepper. Heat 2 tbsp of olive oil in a large non-stick frying pan, then fry half a red onion cut into wedges until brown at the edges. Chop up 1 large tomato into large chunks and throw those in to coo for 1-2 mins alongside some black pitted olives. Turn the head down to medium and pour in the egg mixture. Cook the eggs in the pan and stir them as they begin to set, until half cooked, but still runny in some places - around 2 mins. Scatter over 50g of crumbled feta cheese and then place the pan under the grill for 5-6 mins until the omelette is puffed up and golden.
Sign up for workout ideas, training advice, reviews of the latest gear and more.
Coach is a health and fitness title. This byline is used for posting sponsored content, book extracts and the like. It is also used as a placeholder for articles published a long time ago when the original author is unclear. You can find out more about this publication and find the contact details of the editorial team on the About Us page.