How To Pace A Half Marathon: A Running Coach's Method For Creating A Race Plan
Here's how to manage your effort over 13.1 miles and finish with a smile on your face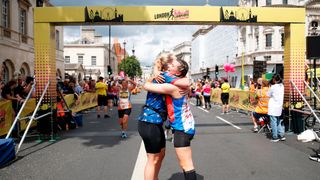 (Image credit: Hollie Adams / Getty Images)
Spring is here. Half marathon training plans are either peaking or winding down, and people are getting ready to race. After all that fitness-improving training followed by tapering, you should arrive at the start line fresh and raring to go, and you may well fly out of the blocks at a faster pace than you've been training for. But the chances are you'll be unable to sustain that pace, especially over more than 13 miles. As we learned when we spoke to athlete Tom Marshall about pacing runs, the longer the race, the more important pacing becomes.
With the London Landmarks Half Marathon (LLHM) just around the corner we spoke with Lillie Bleasdale, head coach at PASSA, which is supplying training advice for LLHM runners, about how developing a race plan can stop you from going off too quickly.
How To Pace A Half Marathon: Make A Race Plan
Don't set off too fast is the number one half marathon tip for race day, but it's easier said than done. The best practical technique for guarding against this is to have a race day plan. There are several components to this, which Bleasdale walked us through.
1. Decide On A Goal Pace And Get It Sense Checked
If you've followed a program with a target time, like a sub-2hr half marathon training plan, you should know the pace you need to run at— but it's worth reassessing if you can achieve or exceed that goal pace.
"Have a look over how your training has gone," says Bleasdale. "How has any race-pace work gone? Do you need to pull your goal back slightly or, actually, can you achieve more than you originally thought? Then look at what time that pace equates to."
Here's a half marathon pace chart from our collection of running pace charts to help.
Swipe to scroll horizontally
Half Marathon Pace Chart

| | | |
| --- | --- | --- |
| Finish time | Min per-km pace | Min per-mile pace |
| 2hr 30min | 7:07 | 11:27 |
| 2hr 15min | 6:24 | 10:18 |
| 2hr | 5:41 | 9:09 |
| 1hr 55min | 5:27 | 8:46 |
| 1hr 50min | 5:13 | 8:23 |
| 1hr 45min | 4:59 | 8:01 |
| 1hr 40min | 4:45 | 7:38 |
| 1hr 35min | 4:30 | 7:15 |
| 1hr 30min | 4:15 | 6:52 |
| 1hr 25min | 4:02 | 6:29 |
| 1hr 20min | 3:47 | 6:06 |
| 1hr 15min | 3:33 | 5:43 |
| 1hr 10min | 3:19 | 5:20 |
Bleasdale recommends you check your plan with a coach or fellow runner before race day. "Double check that you've got that right. I know a lot of people who have thought, 'Yes that's my time' and completely miscalculated what pace that might be."
2. Break The Race Down Into Sections
Bleasdale recommends breaking up the distance into sections so there are points when you check in with yourself and can adjust accordingly.
"I like to break it down into the first six miles—what I call the first half," says Bleasdale. "Ideally you're looking at running at goal pace, or just under.
"You then check in with yourself after those six miles and ask, 'How did that go?' If it's awful and today's not the day then try your best to stick to that pace for the rest of the run. Or if it's going really well, then move into the next three miles and take it up a notch if you're feeling up to it.
"Get through those three miles and have another self check-in. Have you got a bit more as you head into the next three miles? And then the last section is just that last 1.1 miles where you can go absolutely wild."
3. Judge Your Effort
Bleasdale recommends using perceived exertion to help you pace your run. On a scale of one to 10, one is sitting on the sofa doing nothing, while 10 is sprinting.
Bleasdale suggests the first six miles should feel like a five or six. This level of exertion, she says, helps rein in that race day excitement. Gradually increase the rate of perceived exertion, getting towards 10 for that last mile and a bit.
Half Marathon Pacing Tips
Even if you have a plan, things can still go wrong on the day. One way to avoid this is make sure you're in an appropriate start wave. "If you end up running with people who are hoping to run the half marathon 10 minutes faster than you, then you're going to get swept up with them and go out too hard," says Bleasdale.
She also points out that you can't rely on technology because it's unlikely a GPS signal will match a race course perfectly. If you run in a built-up urban area like London, tall buildings can mess with the signal too, but you can be prepared if this happens. "Make sure you've got your 5km or three-mile splits written on your arm," says Bleasdale, "so that when you go through those distance markers in the race, you can have a look at the time on your watch. It will give you a good guide of whether you're in the right place, whether you need to pick things up or slow things down."
Finally, even if everything does go to pot, the most important thing is to find a way to enjoy the day.
"Remember you're doing it because you want to enjoy it," says Bleasdale. "If you're not enjoying the day, back off the pace and make sure you finish with a smile on your face."
About Our Expert
Lillie Bleasdale is head coach and founder of PASSA, an online run coaching service for women. An ex-dancer, Bleasdale has more than 10 years of experience in the health and fitness industry. She is a level 3 qualified personal trainer with a sports conditioning specialty in running, is a pre- and post-natal specialist, and has a Leadership in Running Fitness qualification from England Athletics. Bleasdale qualified for a London Marathon Championship place and is currently training for her seventh marathon.
Sign up for workout ideas, training advice, reviews of the latest gear and more.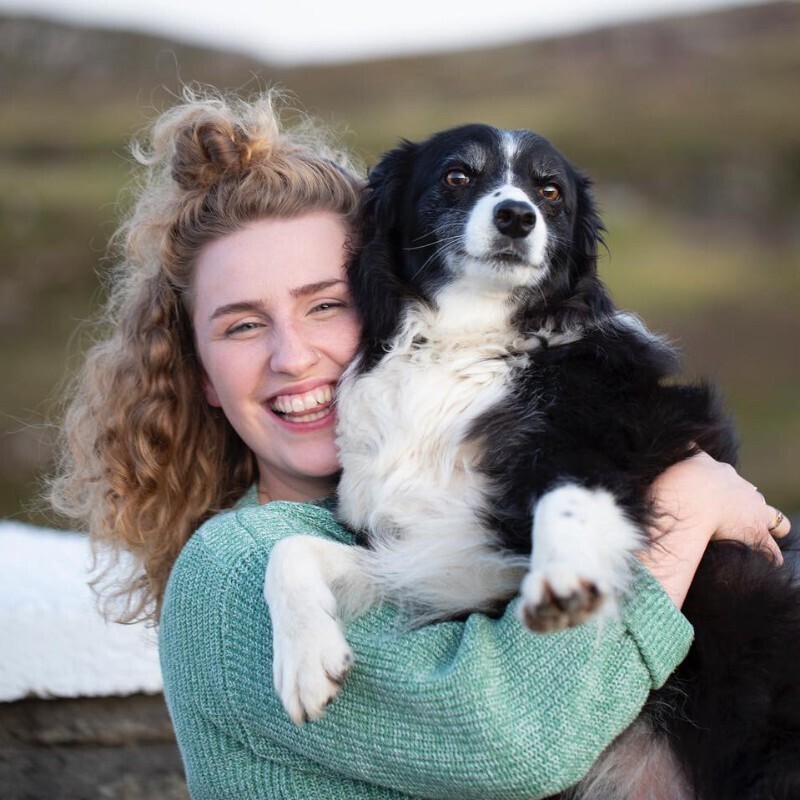 Lois Mackenzie is a fitness writer working on news, features, reviews and buying guides for Coach and sister site Fit&Well. Lois is a hill walker and avid runner who has just completed her first marathon. Before joining Coach, Lois worked as a senior SEO reporter at Newsquest Media Group.