Geek Chic: 8 Hollywood Nerds with Impeccable Style
Steve Jobs isn't the only genius with a super smart wardrobe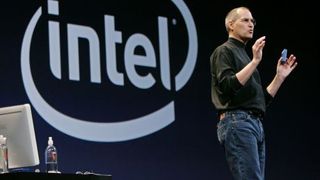 (Image credit: Unknown)
Unfortunately, it's unlikely that we'll learn how to set up a multi-billion dollar technology empire when we head to the cinema next week to watch the new Steve Jobs biopic. What's a whole lot more probable, though, is that we'll all take away a huge lesson in how to rock a roll neck: the go-to wardrobe staple of the Apple genius himself. But Jobs isn't the only boffin who can teach us a thing or two about dressing smarter…>
1. Peter Klaven, I Love You, Man (2009)
His attempts at conversation may rot your ears, but Peter Klaven definitely knows how to do the clean shave/middle-parting look. He also teaches us it's acceptable to invent cringing catchphrases as long as you can back themup with a slick and well-coordinated suit.
2. Q, Skyfall (2012)
A velvet blazer and slightly psychedelic tie? Fresh-of-the-pillow bed hair? A coat that you're pretty sure you left in the playground back in 1993? When you're one of the world's most powerful hackers, modern style boundaries clearly don't apply.
3. Tom, 500 Days Of Summer (2009)
It's the classic look of the music nerd at work: over-the-ear headphones, cardigan, skinny tie and satchel. What with the world going crackers for vinyl records all over again, it's little surprise that this look is making a comeback too.
4. Peter Parker, The Amazing Spider-Man (2012)
Sticky Pete proves that there's enough confidence in a strong collar pop and bold pair of glasses to flip you from a bully's prime target to a street-smart dude.
5. Jamarcus, The Watch (2012)
Button up your white Oxford shirt, iron that V-neck and dust off that retro sports jacket for a killer smart casual look.
6. Clark Kent, Superman (1978)
Clark Kent was doing the smart nerd look way back when, and we <still> strive to look this clever in a suit. By sliding into a three-piece, having a clean shave, carving a side parting, and donning some strong glasses, we hope to get close to the sartorial masterclass Chris Reeve gave us back in the 70s.
7. Francois Dillinger, Youth In Revolt (2010)
Be it World Of Warcraft characters or cosplaying, nerds love to make themselves an alter ego. If in doing so it inspires us to look as boss as Nick Twisp's made-up mate, then we're all for it, too.
8. Lance, Sex Drive (2008)
Alright, some nerd stylings are just way too out there for us. If you can pull this off, you're a far greater (and far, far ballsier) man than us.
Sign up for workout ideas, training advice, reviews of the latest gear and more.
Sam Razvi wrote for Men's Fitness UK (which predated and then shared a website with Coach) between 2011 and 2016.