The Best Anti-Chafing Creams For Runners, And One You Should Avoid
Chafing cream should be your best friend. Here's our pick of the best (and worst)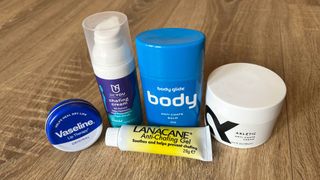 (Image credit: Lois Mackenzie / Future)
Thigh chafing is something most people will experience in summer, especially those who take part in intense activities such as running or cycling.
Chafing occurs when repetitive motion and friction between the skin and clothing or other surfaces lead to irritation and inflammation, and boy does it hurt. Enter anti-chafe cream, a skin-saving product that helps by adding a protective barrier on the skin's surface, reducing the amount of friction you feel.
Over the years I have tested out many chafe creams. Some have become faithful companions while others remain ignored at the back of a cupboard. And I want my fellow runners to avoid the torture of chafing too, so I've given my recommendations of the best chafe creams and one to avoid. While you're here, why not check out our guide to taking care of your skin in the gym?
The Best Anti-Chafing Creams
Body Glide Anti Chafe Balm
Best for long runs on hot days
Specifications
Size:
0.35oz/10g, 0.8oz/22g, 1.5oz/42g, 2.5oz/70g
Reasons to buy
+
Long-lasting protection
+
Range of sizes
While definitely on the pricier side, this chafe cream will see you through many a long run or hot day. I have used it many times and found that it lasts all day without needing to be topped up. It is both sweat- and water-resistant, so it's able to withstand your most intense workouts. It is dispensed in a stick, similar to a roll-on deodorant.
---
BeYou Anti Chafing Cream
Best for long-lasting protection
Reasons to buy
+
Affordable
+
Compact size
+
Moisturizing
This chafe cream is affordable and effective. It has a creamy texture and you rub it in like a moisturizer. I have used this on many long runs and hot days and have found it does not need to be topped up nor do you need to apply significant amounts to feel the benefit. It also contains moisturizing ingredients like coconut oil to help nourish your skin.
---
Lanacane Anti-Chafing Gel
Best for short activities
Reasons to avoid
-
Needs to be topped up fairly regularly
Another affordable option, the Lanacane gel comes in an ointment tube. When applied to the skin it feels similar to petroleum jelly and adds a thick layer of protection. Despite its texture, the gel does not leave any marks or stains on clothing and rubs into the skin nicely. Lanacane works perfectly for short to medium length activities, although for longer periods we'd recommend bringing it with you so you can top up. Thankfully, it's pocket-sized so it's easy to take along with you.
---
Vaseline
Best for general use
Specifications
Size:
1.7oz/50ml, 5oz/150ml, 8.5oz/250ml
Reasons to avoid
-
Not as effective as most dedicated anti-chafe creams
You can't go wrong with an old faithful like Vaseline. Both affordable and easy to find, this thick jelly adds a layer of protection to your skin to stop friction. While in my experience it's not as good as some dedicated chafe creams for longer activities, it certainly does the job for shorter runs and comfort on hot days.
Anti-Chafing Creams To Avoid
Axletic Anti Chafing Cream
I really wanted to love this chafing cream. The price and quantity make it a pretty great product if you're on a budget. However, that's where the positives end for me. I tried this cream on both long runs and shorter treadmill runs and sadly with each I was left with chafed skin. During particularly sweaty sessions, the cream appeared to evaporate and what little effect there was disappeared completely.
Sign up for workout ideas, training advice, reviews of the latest gear and more.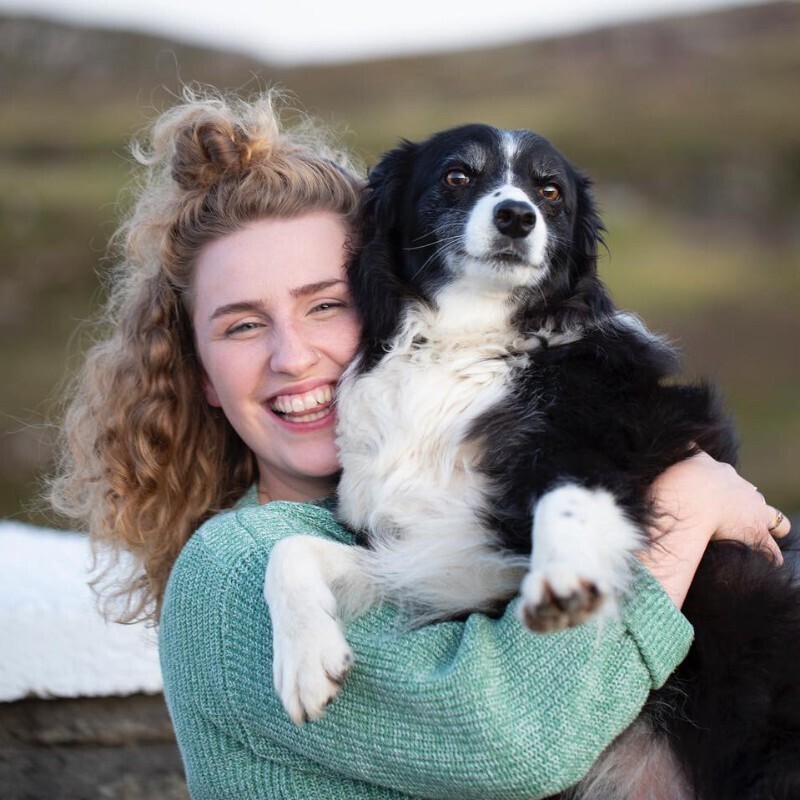 Lois Mackenzie is a fitness writer working on news, features, reviews and buying guides for Coach and sister site Fit&Well. Lois is a hill walker and avid runner who has just completed her first marathon. Before joining Coach, Lois worked as a senior SEO reporter at Newsquest Media Group.