The Best Swimming Caps And Hats For Open Water Swimming
Find a swim cap that won't hold you back, but will keep you warm and visible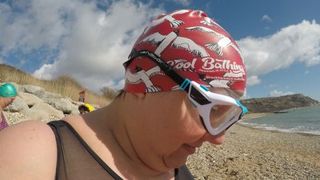 (Image credit: PR)
Swimming caps today are a far cry from the cheap rubber hats we wore learning to swim at school. As well as keeping you a bit warmer and preventing drag, the main benefit of a swim hat in open water is that it increases your visibility to others – as long as you choose a brightly coloured hat – if you ever find yourself struggling.
Before you pick a swim hat, consider the kind of swimming you are planning to do and when. You need to ensure your hat isn't too tight, otherwise you can suffer from a swim-hat headache caused by pressure around the head. Too loose, on the other hand, and it will fill with water, create drag and come off.
If you struggle to find a swimming hat that fits like it should, try a neoprene bonnet with a fastening under the chin – these can be more comfortable. And if you have long hair a hat from Soul Caps (see below) will be your best bet.
---
Made from 100% silicone, this comfy hat is easy to put on and get off, and is designed for swimming in colder water. It comes in several colours including pink, purple, blue and black, although it's best to avoid black in open water.
Buy from Speedo | £14
---
This neoprene hat has a clever curved design that fully covers the ears. The 2.5mm neoprene layer helps reduce heat loss from the head, making it ideal for colder water and minimising the chances of that ice-cream-headache feeling. It can also be adjusted using the Velcro strap at the back for a better fit.
Buy from Orca | £29
See related
Avoid brain freeze in cold water with this 4mm Yamamoto Smoothskin neoprene skull cap. It comes in four sizes, from XS to L, and there's a Velcro chin strap to help you further tweak the fit. As well as black, there's a high-vis orange version.
Buy from Zone3 | £29
---
Favoured by Team GB open-water swimmer Alice Dearing, these swimming caps are ideal for thick, curly, long or afro hair because they're roomy and have a tight seal. Made from 100% premium silicone, they're available in four sizes from regular to XXL, plus a junior version.
---
Cool Bathing Black Headed Gull Cap
The coolest thing about swim hat company Cool Bathing is that you can send back your old swim hat and it may be used in Hat Tricks, a work by artist Karen Thomas. This project has so far resulted in a rainbow, a Christmas tree and other bespoke hats made from donated swim hats. A close second in the cool stakes are Thomas's hat designs – made from high-quality, durable silicone – including this gulls model inspired by a vintage knitted costume from the 1930s.
Buy from Cool Bathing | £16
Sign up for workout ideas, training advice, reviews of the latest gear and more.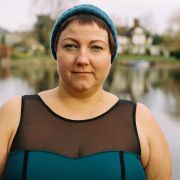 Ella Foote is a freelance journalist, swim teacher, open water coach, open water lifeguard and year-round outdoor swimmer. She is the founder and director of Dip Advisor, an outdoor swim guiding business, and you can follow her swims on @ellachloeswims.