The Best Gym Challenges
Take on these real-world adventures from the comfort of your gym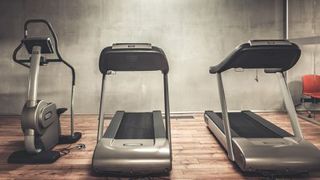 (Image credit: Unknown)
Fitness for the sake of fitness is no bad thing, but a more tangible goal can help to keep you motivated, especially if you tend to rack up the miles on cardio machines like the treadmill and rower.
To spice up your routine and help the time fly, try taking on gym versions of these four epic real-world races. That means climbing the Empire State Building on a stepper, crossing the Channel on a rower, cycling the Tour de France (well, one stage of it) on an exercise bike or summiting Ben Nevis on a treadmill.
It might take a little imagination to envisage the stunning vistas of the Scottish Highlands in the sweaty confines of your local gym, but a grander challenge will certainly help motivate you to carry on. And when your fellow gym-goers ask why you've suddenly thrown up your arms in celebration on the treadmill, point them in the direction of this article so they can take on the challenge themselves.
Run Up The Empire State Building
The event: Tower races don't come much grander than the annual event at the Empire State Building in New York, where runners take on 1,576 steps to cover a vertical distance of 320m (1,050ft). The current record time is 9min 33sec, set by Australian Paul Crake in 2003.
The challenge: Warm up with ten minutes of jogging on the treadmill, then head for the step machine. This should have a total step readout and allow you to adjust the steps per minute speed. Aim to keep your pace constant as you climb 1,576 steps, seeing how close you can get to Crake's incredible record.
Expert's tip: "Avoid shifting your body from side to side as you climb the steps, because this will overuse the muscles in your lower back," says Andy Wadsworth, personal trainer and endurance coach to British Olympians. "Make sure you drive through each step with your leg muscles."
Ride A Stage Of The Tour De France
The event: The good news is it's not a mountain stage; the bad news is it's still 53km done as fast as you can. You'll replicate stage 20 of the 2008 Tour, an individual time trial from Cérilly to Saint-Amand-Montrond. The winner that day was Stefan Schumacher, who covered the distance in 1hr 3min 50sec. That's very fast, so if you want an easier target, why not shoot for the 1hr 6min 24sec it took the eventual Tour winner Carlos Sastre? Wait, that's still absurdly fast.
The challenge: Get a taste of the Tour by jumping on a stationary bike and ploughing through the 53km as fast as you can. Tactics-wise, the pros aim to maintain a fairly even effort over the course of the ride, gradually building the pace so you complete the second half faster than the first.
Expert's tip: "To save energy, keep your upper body relaxed and your pedal revolutions above 90 per minute," says Wadsworth. "A higher gear will prevent your muscles from tiring too quickly."
Row The English Channel
The event: The Boat Race between Oxford and Cambridge is the highlight of the rowing calendar. However, in 2005, the two universities decided that wasn't enough and they needed something more, something grander, to express their rivalry, so they held the first ever cross-channel rowing race. The crew from St John's College, Cambridge, covered the 34km from Shakespeare Beach in Kent to Cap Gris-Nez west of Calais in 3hr 37min to win. To be fair, Oxford won the regular Boat Race, so we'll call 2005 a draw.
The challenge: Spending four hours plus on a rowing machine is a big ask, so best to break this up into four sessions of 8,500m apiece or two epic 17,000 rows. Start at a steady pace, but aim to increase your speed each session. Then tot up the total for the 34km and compare it to Cambridge's effort. Obviously you're at a disadvantage since you're doing it solo, but you're not battling waves and dodging ferries.
Expert's tip: "When you're rowing, the power should come from your legs because they are more than five times as strong as your arms," says Wadsworth. "And long, powerful strokes are far more effective than short, sharp ones."
See related
Run Up Ben Nevis
The event: Every year runners take on the UK's highest mountain in the Ben Nevis Race. The course starts and finishes in Claggan Park sports ground, Fort William, covering 16km and involving 1,340m of ascent in between. The current record was set by Kenny Stuart in 1984 and stands at 1hr 25min 34sec.
The challenge: It's treadmill time. Start by jogging with the incline set on 1% for the first 3km. Then raise it to 2% and continue to increase it by one percentage point with every kilometre until it stands at 5% at the 6km mark. Keep the incline at 5% for the next 4km, then raise it to 6% once you hit 10km. Run for another three kilometres and then ratchet up the incline again, hitting 7% at 13km and staying there for 2km. Once you hit 15km, put it up to 8% for the final kilometre. Good luck.
Expert's tip: "Make a conscious effort to keep your abs tensed so that you run from a strong position," says Wadsworth. "Shortening your stride helps you cope with the incline without placing a strain on your lower back."
Sign up for workout ideas, training advice, reviews of the latest gear and more.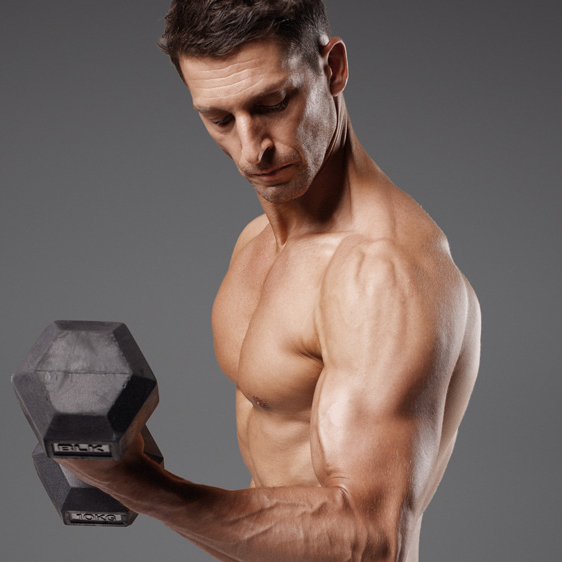 Former editor of Men's Fitness UK
Joe Warner is a highly experienced journalist and editor who began working in fitness media in 2008. He has featured on the cover of Men's Fitness UK twice and has co-authored Amazon best-sellers including 12-Week Body Plan. He was the editor of Men's Fitness UK magazine between 2016 and 2019, when that title shared a website with Coach.