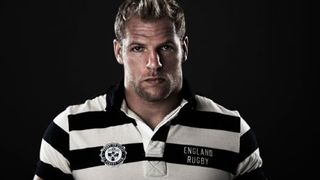 (Image credit: unknown)
James Haskell has amassed 37 England caps since his debut in 2007 including a spell of 23 consecutive appearances. This season the 1.94m, 115kg man-mountain has featured in all eight international matches for Martin Johnson's side, playing a key role in their victorious Six Nations campaign. In short, the 26-year-old has emerged as one of England's integral players in a side with big ambitions for the 2011 Rugby World Cup.

You are currently in the best form of your life. To what do you attribute this consistency?
Dogged determination. I've worked hard at keeping myself in shape. I've also benefited from having a bit of luck on my side – being in the right place at the right time. In 2007 I missed out on selection for the final World Cup squad but now I'm four years older, I'm more mature and I've got 30-odd games under my belt. I've been in the position to benefit from the other guys suffering unfortunate injuries and when I've had the chance I've let my performances do the talking.

Are you worried this consistency will be destabilised with your club move from Stade Français to the Ricoh Black Rams in Japan?
It may well do. But in life you've got to take some risks. The season in Japan will finish just in time for when the boys are preparing for the 2012 Six Nations so most importantly it will be perfect timing to have me available for England.

Tell us about your MMA training and the wrestling the England squad have been undertaking ahead of the tournament.
The whole squad has been wrestling – they built a dojo at Pennyhill Park [the Surrey venue where England train]. The grappling element makes it ideal training for rugby, in that it helps the players clear out rucks and rip the ball in mauls. It gets us used to perfecting our body positions in the tackle and at the set piece. In terms of fitness, wrestling each other and doing 'king of the ring' competitions builds that competitive element. I've personally been benefiting from MMA training and boxing for the last year. I love it – I wish I could do more of it. Apart from CrossFit training I find it the most enjoyable training there is. I've done a bit of sparring but it's difficult to find the time with all the training for my sport.
What about post-rugby career? Do you have a future in the Octagon?
Maybe. We've seen the opportunity New Zealand's Sonny Bill Williams has had in boxing [combining playing for the All Blacks, his club the Crusaders and professional heavyweight boxing]. I'd love to get into it and do some more but it takes time and at the moment rugby comes first and everything else second.

What are the chances we'd see that match up, Haskell v Williams, in the ring one day?
[Laughs] Maybe, maybe. We'll see. I think Sonny Bill would probably beat my head in. He's had a few more years in it that I have.

Lewis Moody has said he struggles to keep his weight up for rugby because of his fast metabolism. How difficult do you find it?
I've found it difficult to maintain size and keep the calories up because we burn up so many in training. I tend to carry a packed lunch around with me to make sure I'm eating enough but to keep in the ideal shape is quite difficult to achieve. When you're at work or in training you don't always have the biggest appetite. At the moment we're in our World Cup camp so we have a lot of support staff keep an eye on our diet so it's a little easier to make sure we're getting the right amount of nutrition.

For this World Cup, is the squad doing anything differently to four years ago?
We've managed to create a club atmosphere in the England camp, we've introduced new methods into our training as you can see with the wrestling, we've been working closely with all the coaches and made sure communication channels between them and the players are good for feedback and so the players are accountable. In terms of fitness and endurance we've done a lot of team challenges and games such as forwards versus backs, or we've split the forwards into four teams of four and used different cardio gym equipment to set distances the others have to beat. That kind of thing has been a lot of fun.
There have been setbacks – injury to scrum-half Danny Care, a problem with captain Lewis Moody's knee and the defeat to Wales in Cardiff. How has the squad dealt with these?
We were all devastated for Danny. He's a top guy and a really important member of the squad. He will be a big loss. Lewis always puts his body on the line and is often playing with a couple of injuries. He works so hard and sets the standard but I'm sure he'll be heavily involved in New Zealand. As for the Wales defeat, I think it was good for us. If we had won or kicked the points that we chose not to in that game it might have papered over some cracks that we need to work on.

Ahead of the warm-up match against Ireland you were waiting for the results of a scan on a foot injury. What was going through your head waiting for those results?
Obviously worry. Given how close I came to being involved in 2007 I didn't want to go through that again but thankfully it was all fine and now I'm totally focused on our next game.

How do you rate England's chances in New Zealand?
We've got a lot of confidence and good players - we've got all the attributes to do well. Sometimes we're our own worst enemies and make things difficult for ourselves but at the moment we're keeping everything in-house. I think we've got as good a chance as anyone of making the final.

Which team in your group are you most wary of?
Argentina. They're dangerous. They've got some really talented players. When they perform on the money they can be one of the toughest teams in the world. They've got great leadership and threat with their kicking game. They've got Juan Manuel Leguizamón in the back row who I've played with at Stade Français. He's one of the best players I've seen under a high ball.
Do you have a tip for top try scorer of the tournament?
Top try scorer… I'm going to say Ben Foden.

Who's going to finish as leading point scorer in the world after the tournament? Basically it's between Jonny Wilkinson (1,218 points) and Dan Carter (1,229).
I'd have to go for Dan Carter. Sorry Jonny.

England rugby star James Haskell was speaking to Men's Fitness ahead of the Rugby World Cup on behalf of frontup.co.uk. For more interviews with top sports stars, subscribe to the magazine. And while you're on our lovely site, why not have a read of these performance-enhancing tips from Toulon performance director Steve Walsh?
Sign up for workout ideas, training advice, reviews of the latest gear and more.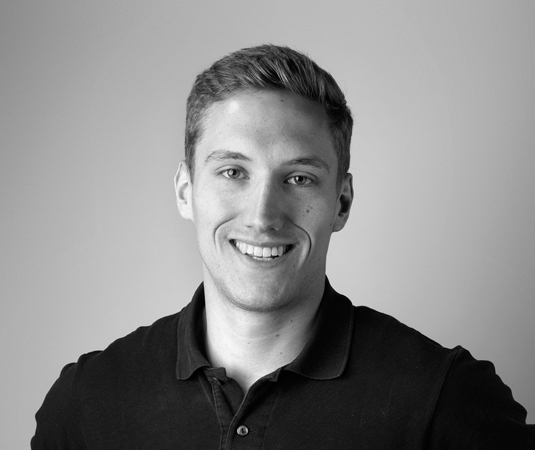 Sam Rider is an experienced freelance journalist, specialising in health, fitness and wellness. For over a decade he's reported on Olympic Games, CrossFit Games and World Cups, and quizzed luminaries of elite sport, nutrition and strength and conditioning. Sam is also a REPS level 3 qualified personal trainer, online coach and founder of Your Daily Fix. Sam is also Coach's designated reviewer of massage guns and fitness mirrors.