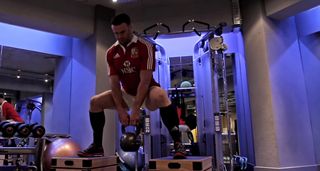 (Image credit: Unknown)
Fit-again Jamie Roberts is back in the starting XV in place of Brian O'Driscoll for the final Lions test against Australia this Saturday. MF caught up with the Welsh centre to see how he trains to combine heavyweight muscle with wrecking-ball power.
How proud are you to be selected for the Lions?
The Lions is the ultimate goal for a professional rugby player. You try to win trophies for your club and your country but to be selected in a Lions Test match is the pinnacle. I played in two of the Lions Test matches in South Africa in 2009, which was incredible. So this is another proud moment for me, my family, my friends and my team-mates.
Have your medical studies helped your training?
Without a doubt, in terms of both understanding my physiology and handling injury and rehab. I've had three major joint reconstructions and my knowledge of medicine was a big help. The more you understand your training, the more you'll get out of it.
What are the most important physical qualities a centre should have?
Rugby is about going forwards and that often means running into a brick wall. Our bodies need to be ready for anything. As a centre I do a lot of running with the ball and carrying, so you have to be powerful, quick and agile, but you also need 'repeatability'. You can't carry the ball three times then stop chasing kicks.
How specific is your training?
I train in the gym three times a week. It normally involves a push session focusing on shoulders and chest, a pull session with things like rows and chin-ups, and a special exercise session working the hamstrings, hip flexors, glutes or core. These muscles improve your running economy so you get less tired. People assume we just lift weights but we do a lot of specific conditioning of key muscles.
Which form of training has had the biggest impact?
I've worked a lot on my sprinting technique – sharp knee movement, good foot lift, strong hip flexors and hamstrings – and that has really helped. I also do lots of reactive calf work.
Wales are famed for their innovative training. Which aspect has helped you most?
Our cryotherapy training sessions. We train hard then use cryotherapy to recover, which means we vasoconstrict the periphery blood vessels at -50˚C. Then you do 20 minutes' cardio so you vasodilate, which enables you to push out waste products. It means we can train harder for longer. Going through hell together is good for team morale.
What's your usual gym routine?
I do most of my training at 7-7.30am when I'm fresh. I never train on an empty stomach or I feel dreadful.
What's the secret to adding bulk?
It's all diet. People get bogged down with hitting the gym every day but they forget about the food. Unless you eat the right quantities and nutrients you'll never get the right growth. I started eating a lot when I was 15 or 16 but my biggest gains were when I was 18 to 21. Before then I was a stick.
Any other tips?
We focus on the small but crucial gains you can make outside training: eating well, sleeping well, stretching and hydrating, which is vital because muscle growth is based on muscle cell hydration.
What are your main sources of protein?
Fresh, high-quality meat from the butcher: chicken, steak, mince, ham and turkey. I'm a big fan of biltong, tuna fish and sashimi too.
Do you take supplements?
Before games I use a caffeine supplement and drink Red Bull. That was good for late-night revision too.
Do you follow any specific conditioning trends?
Everyone has an opinion and there's no right or wrong way. I don't read strength journals but methods filter down through our coaches. My advice is to find what works for you, fine tune it and hammer it home.
Thanks to SIX3NINE in Covent Garden, London. To book a session with SIX3NINE's team of expert trainers visit six3nine.com
Sign up for workout ideas, training advice, reviews of the latest gear and more.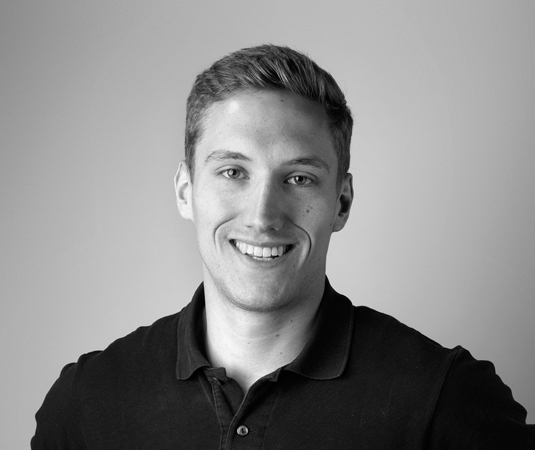 Sam Rider is an experienced freelance journalist, specialising in health, fitness and wellness. For over a decade he's reported on Olympic Games, CrossFit Games and World Cups, and quizzed luminaries of elite sport, nutrition and strength and conditioning. Sam is also a REPS level 3 qualified personal trainer, online coach and founder of Your Daily Fix. Sam is also Coach's designated reviewer of massage guns and fitness mirrors.