Hip-Hop Tunes To Help You Push Harder: The Best Workout Music
Hip-hop with thumping tunes and huge beats to give you the extra motivation you need to push yourself a little harder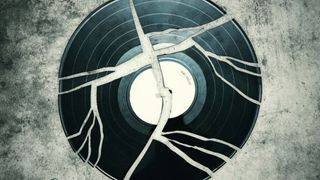 (Image credit: Unknown)
In This Series
Hip-Hop Tunes to Help You Find That Extra 10%
N.W.A. – "100 Miles And Runnin'"
"NWA's most underrated tune isn't just an expletive-laced homage to 1970s gang-war classic The Warriors (complete with samples from Martha and the Vandellas' "Nowhere To Run" and the film's silky-voiced DJ) - it's also a thumping running tune in its own right. James Brown's "Give It Up Or Turn It Loose" underscores fast-paced verses from DJ Ren, Dre and Yella but Eazy-E's the standout, belting out Carl Lewis comparisons and profanity with unmatchable energy. It's the Compton crew's most uptempo song (as well as one of their least misogynistic). Essential." – Joel Snape
Spotify it here.
Jedi Mind Tricks featuring R.A the Rugged Man – "Uncommon Valour"
"Forget popping off shots on the East side – listening to one of hip hop's most passionate rappers spit about his dad being almost killed in the Vietnam War is the most gangster thing you can ever set a new PB to. Vinnie Paz sets the scene with his trademark anti-establishment aggression, paving the way for the Rugged Man to deliver the most devastating verse in hip hop history. He recounts the plight of his father, Sergeant John Thorburn, who was in a helicopter crash, exposed to Agent Orange and then shot in the chest by Viet Cong. Get ready to absolutely blitz any physical challenge that stands in your way as he violently peppers your imagination with assault rifle imagery at assault rifle velocity. This is the kind of gun talk other rappers wish they were capable of." – Sam Razvi
Spotify it here.
The Neptunes featuring Ludacris and I-20 – "It Wasn't Us"
"This collaboration between Ludacris and The Neptunes certainly isn't subtle or nuanced but that's not really what I'm after when I'm flagging at the end of a training session. Ludacris's, er, ludicrous lyrics about avoiding gunfire and his incredible success might sound more sinister if it wasn't for the strangely jaunty beat, which is impossible not to get into. It ends up giving the song a cartoonish feel that always makes me smile. Perfect for those last few reps." – Matt Huckle
Spotify it here.
Tyler, the Creator – Yonkers
"When working out, most of us need some level of distraction from the growing discomfort and how long we have left to endure it. From the simple yet effective opening line ("I'm a fucking walking paradox, no I'm not") of Tyler, the Creator's first big hit, it's clear this track's got lyrics actually worth listening to. The noise of most modern hip hop quickly becomes part of the background, but with "Yonkers' you'll listen through to the end and suddenly wonder where the last four minutes went. It helps that this lyrical playfulness is matched by an industrial beat that's all about momentum, helping to keep you driving along too. And no matter how tough that last set is, at least insects won't start crawling out of your mouth." – Max Anderton
Spotify it here.
LL Cool J – "Mama Said Knock You Out"
"Few tunes will get you as pumped up for pummelling a heavy bag as this old-school classic. After critics slammed his 'Walking Like A Panther' LP, a motivational speech from his grandmother inspired J (real name James Todd Smith) to pen this classic comeback tune." – Ben Ince
Spotify it here.
Ice Cube – "It Was A Good Day"
"This Ice Cube classic will get you through the demanding stages of any workout while keeping fatigue at bay. The positive vibe throughout combined with a strong background beat has created something just short of a masterpiece from the Compton rapper. Ice Cube transfers the upbeat energy from his lyrics about guns, girls and, er, burgers into your workout. You can thank him later for landing you that new PB." – Joe Miles
Spotify it here.
Kanye West – "Black Skinhead"
"Ye might be an unhinged, boastful, egomaniac – the video even includes a digital version of him with CGI inflated muscles – but it's that mania you want to release when you're thrashing yourself at high intensity. This is 'the greatest living rock star on the planet' at his most visceral, each verse a mini crescendo of rumbling energy and breathless tribal rebellion with only a pinch of typical braggadocio. Save this three-minute tsunami of raw Yeezus for when you need it most, then douse yourself in cold sobering water at the drinks fountain to reel you back to normality. Something Kanye should have done a few years ago. Gaaaaaarrrrrrrd!" – Sam Rider
Spotify it here.
Sign up for workout ideas, training advice, reviews of the latest gear and more.
Coach is a health and fitness title. This byline is used for posting sponsored content, book extracts and the like. It is also used as a placeholder for articles published a long time ago when the original author is unclear. You can find out more about this publication and find the contact details of the editorial team on the About Us page.