The Best Air Bikes For Your Home Gym
Get to grips with the ultimate cardio machines for your upper and lower body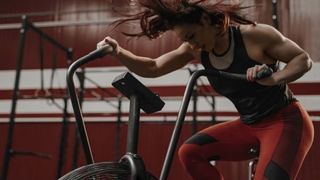 (Image credit: Unknown)
Air bikes – also known as fanbikes and assault bikes – are a best-of-both-worlds type of cardio machine. Compact, versatile and simple to use, they combine the pedals of an exercise bike with the hand levers of an arm bike or elliptical machine. They have been a mainstay of CrossFit boxes for the past decade, are starting to become more commonplace in commercial gyms and even pop up in the odd home gym.
Air bikes are relatively simple, forgoing most of the superfluous features you might find with some gym gadgets, yet they can be ruthlessly effective at providing a full-body workout that will build strength, stamina and power and torch calories by the truckload.
How To Train Using An Air Bike
Whereas you would usually use distance or speed to track a stint on an exercise bike or treadmill, with air bikes the key metric is typically calories burned. The harder you push, the more calories you will burn, but also the quicker you will run out of puff. For that reason, they work well when used as part of an interval workout or for a tough finisher at the end of a session.
An effective air bike finisher would be to perform four minutes of Tabata intervals. Sprint all out for 20 seconds, rest for 10 seconds, then repeat that sequence eight times, aiming to burn the same number of calories in every 20-second burst.
Of course, air bikes can also be used as a short full-body warm-up, for a more leisurely full-body warm-down, or a longer steady-state cardio session.
Fitness app Fiit has recently launched a section of air bike sessions, and shared three exclusive air bike workouts with Coach.
Air Bike Buying Guide
The ominously dubbed "devil's tricycle" – as it is affectionately known in CrossFit boxes around the world – is a simple contraption.
Generally, the bigger the fan, the more resistance it can deliver. Check if the model you're considering requires power from the mains or batteries, and if it's the former that you have an outlet near where you're planning to keep it. The other points of difference will be in build quality, load bearing, extra handle positions to target different upper-body muscle groups, and the performance metrics the display tracks.
Newer models should also have Bluetooth so they can display the information from a heart rate monitor, as well as working with fitness apps such as Apple Health and Fiit. Here we have picked our favourite air bikes depending on your goal, budget and inclination to emulate the CrossFit greats.
The Best Air Bikes For Your Home Gym
Assault Fitness AssaultBike Elite
Best For Speed
The AssaultBike has serious pedigree, having featured in the CrossFit Games from 2015-2020. The Elite is its top-end model, a beefed-up version of the original Classic. Along with a removable windshield, bulkier 63kg frame and solid steel cranks, the Elite has a more comfortable seat and a revamped, easier-to-read LCD screen.
It can connect via Bluetooth and ANT to heart rate chest straps, while syncing with Assault Fitness's workout app for custom programming, as well as with fitness app Fiit for guided on-demand workouts. Above all, it's a rock-solid machine that will stand up to a daily hammering while delivering a consistent resistance with every revolution.
Buy from Wolverson Fitness | £1,499.99
---
Rogue Echo Bike
Best For Power
If Batman was into cardio, the Echo Bike would be his weapon of choice. Its reinforced steel frame with a textured black powder coat finish doesn't just look Dark Knight-worthy, it performs superbly too. Rubber levelling feet provide added grip on any surface, while its robust 58kg construction and belt-driven steel fan will eliminate any sways, bumps or snags during even max output sprints.
However, the single handle position is slightly limiting and while its LCD console can display your heart rate, the Echo is compatible only with Polar heart rate monitors. That being said, in 2021 the Rogue Echo Bike took Assault Fitness's mantle as the official air bike of CrossFit, so if you want to test yourself against the world's fittest, this is the bike for you.
Buy from Rogue Europe | €961.95 (around £810)
---
Assault Fitness AssaultBike Pro
Best for guided workouts
The Pro is Assault Fitness's latest iteration of the "bike you love to hate" and we'd wager it provides the brand's smoothest ride too. It combines the original design of the Classic with the best features of the top-of-the-range Elite – namely a silky-smooth drive train – while weighing in almost 10kg lighter at 54kg.
The Pro is durable, low-maintenance and built for use day in, day out. Like the Elite, it can be connected to a heart rate monitor via Bluetooth and ANT+ and can be paired with workout apps. Fiit, the UK's leading on-demand fitness app, was so impressed with the Pro that it buddied up with Assault Fitness to launch three new air bike exercise classes. You can follow the guided workouts and the app tracks calories burned on the bike in real time. Fiit is also compatible with the Elite model.
Buy from Fiit | £899, including heart rate monitor
---
JTX Mission Air Bike
Best For Stamina
The Mission Air Bike comes from good stock. We've previously scored JTX's treadmill and rowing machine highly so we're confident this heavy-duty 64kg Air Bike will stand up under scrutiny too, but what sets this model apart from the competition are its pedals and handlebar. The pedal's adjustable straps will secure your foot in place so you can strengthen your hamstrings with every upstroke as you can on a specialist studio bike. The handles provide four different grip options – overhand, underhand, narrow hammer grip and wide – to target different muscle groups across your upper body. Combined, these features make the bike well suited to longer cardio sessions.
Buy from JTX Fitness | £799 (currently reduced to £729)
---
See related
---
Schwinn Airdyne AD2
Best Budget Air Bike
It's worth noting that while we've highlighted the AD2, Schwinn also makes a mid-range AD6 as well as the top-end AD8, which would give the AssaultBike a run for its money. However, we're focusing on the entry-level machine as the best-value air bike on the market. Despite its modest price, the AD2 weighs a sturdy 44kg and features a single-stage belt drive for smooth resistance, foot rests to ensure you're isolating the upper body and a high-resolution LCD screen that displays the key metrics of speed, RPM, distance, time and calories. The AD2 will deliver the full air bike experience – it might just need a little more TLC than the more expensive alternatives.
Buy from Fitness Superstore | £559
Sign up for workout ideas, training advice, reviews of the latest gear and more.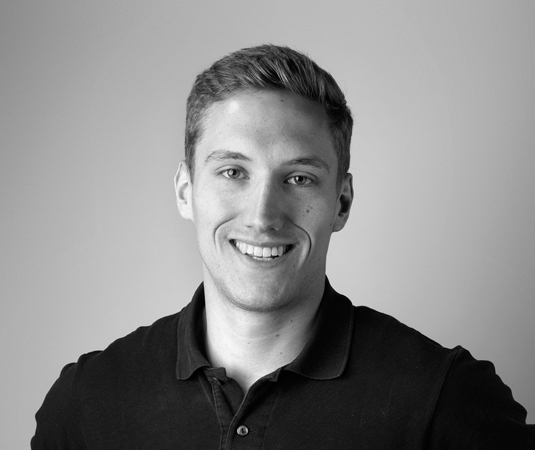 Sam Rider is an experienced freelance journalist, specialising in health, fitness and wellness. For over a decade he's reported on Olympic Games, CrossFit Games and World Cups, and quizzed luminaries of elite sport, nutrition and strength and conditioning. Sam is also a REPS level 3 qualified personal trainer, online coach and founder of Your Daily Fix. Sam is also Coach's designated reviewer of massage guns and fitness mirrors.