Even if you haven't heard of Lean In 15 you'll almost certainly have heard of fitness phenomenon Joe Wicks. And that's because of the astounding success of his Lean In 15 series series of recipe books, which offer crowd-pleasing dishes that can be quickly made by even novice cooks using mostly fresh ingredients.
The formula may not sound particularly revolutionary, but the more I've used his cookbooks the more I've come to realise that they're perfectly pitched at people who are dead on their feet after work and want a balance of convenience and cost. Even Jamie Oliver's 15-Minute Meals cookbook leaned heavily on having a kettle boiled before the 15-minute timer started and using a food processor to chop veg, as well as focusing on recipes that served four people or more, which can be a bit off-putting if you're cooking for one or two people. Unless, of course, you're happy to eat one-and-half to two servings at one sitting then have the same thing as leftovers twice over the next few days, but that would get a bit samey after a while.
With the fourth iteration of that series and his seventh in total, Wicks has gone vegetarian – quite the change for someone who was never afraid to whack some bacon in a recipe as a quick route to deliciousness. His recipe style will do doubt make the book accessible to a wide audience – Wicks even pitches it as a "veggie book for the meat eater". It's certainly prompted some reviewers on Amazon, who we took to be committed vegetarians, to bemoan the lack of creative vegetarian cuisine. I think that's a bit harsh. There's certainly plenty of standard vegetarian fare – a chickpea curry, a dhal – but Wicks isn't devoid of flourishes. The dal has a cauliflower and cashew topping and the veggie lasagne uses asparagus, peas and broad beans in place of the roasted aubergine, courgette, butternut squash and suchlike that I've come to expect.
See related
The criticism isn't totally unwarranted, but I think that's down to the time constraints Wicks has put on himself. One of the go-to vegetarian cooking techniques is roasting, a method that invariably takes longer than 15 minutes. I was close to making cauliflower steaks using Wick's method (boiling/steaming it in a covered frying pan until the water evaporates, then frying it until the edges crisp), but I couldn't shift the feeling it would be a bit bland, so I seasoned it with paprika and roasted it instead (turned out delicious, thanks for asking).
Wicks does loosen the time constraints every so often, and while I didn't try one of those recipes I will be trying this lentil bolognese recipe very soon. I planned to cook three recipes but Mrs Coach went rogue and banged together the courgette, pea and pesto minestrone on a whim. Not only did she find it no trouble, it was completed with a toddler hanging off her leg, something that normally sabotages her attempts to cook. I'm happy to report all of us, the toddler included, scoffed it down.
I was able to try my hand at the chunky butternut squash and black bean quesadillas – great drenched in hot sauce and Greek yogurt – and loaded sweet potatoes, which made for a simple but effective lunch. Both were straightforward, both were tasty, and I'd make both again.
It's also worth saying that all three recipes I tried could have been (and two were) made vegan with a few omissions (drop the cheese) or swaps (vegan pesto). Around one in five of the recipes are marked vegan but because most can be easily amended, I'd recommend the book for vegans, especially omnivores who are taking a crack at Veganuary. Because if there's a gap in the vegetarian cookbook market for a simple, tasty, crank-out-it-double-quick recipe book, there's a gaping chasm in the vegan one.
I'm a firm believer that anyone who cooks should have at least one vegetarian recipe book in their kitchen, for variety's sake if nothing else, and this makes a fine first-time option. It certainly doesn't hurt that it's cheap and you can guarantee it'll be included in Amazon's many sales. And if you're thinking of dipping your toes in the Lean In 15 waters, make this one the one you go for. You're probably eating enough bacon already.
Buy on Amazon | Paperback £8.49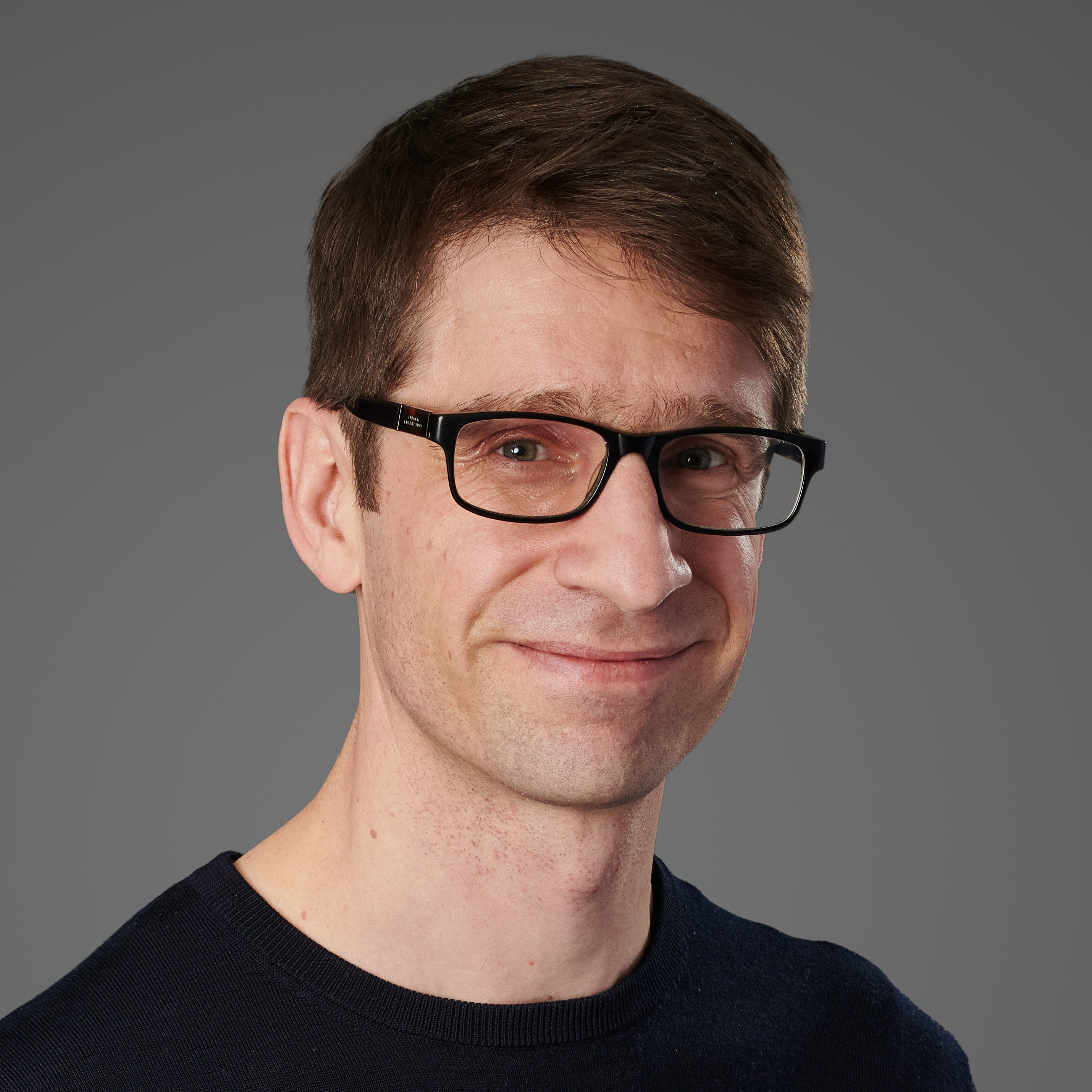 Jonathan Shannon has been the editor of the Coach website since 2016, developing a wide-ranging experience of health and fitness. Jonathan took up running while editing Coach and has run a sub-40min 10K and 1hr 28min half marathon. His next ambition is to complete a marathon. He's an advocate of cycling to work and is Coach's e-bike reviewer, and not just because he lives up a bit of a hill. He also reviews fitness trackers and other workout gear.