5 muscle building ways to jazz up your meals
Eating healthy doesn't have to mean living a Spartan lifestyle. Add the right condiments to your plate for lean muscle-building benefits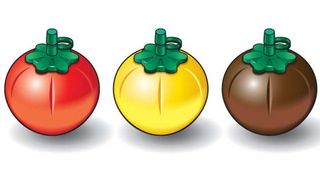 (Image credit: Unknown)
Chicken and broccoli. Egg whites and spinach. Mountains of brown rice and raw veg. It's little wonder strict diets are hard to follow. But, whether you're looking to shed weight or add muscle, it doesn't have to be this way. You can spice up your food with healthy condiments, sauces and dips that will not only make meal times less of a chore, but can make achieving your goals easier too. Here's what you should look out for.
Guacamole
This Mexican dip is full of healthy monounsaturated fats and tons of fibre. Because it's basically just avocado mixed with onions and tomatoes, it's really healthy. It's calorie-dense, so it's best for those who want to add calories to their diet for muscle gain.
It also contains a lot of carotenoids, which have anti-inflammatory properties and have been shown to boost your body's absorption of key antioxidants. If you're trying to lose fat you could replace mayonnaise with guacamole in a sandwich because it offers that same creaminess but with fewer calories.
Pesto
This is a great calorie-dense option for muscle gain. Traditional Italian pesto, made from basil, olive oil, garlic and pine nuts, provides similar health benefits to guacamole. On top of a healthy dose of monounsaturated fats from the olive oil it has antiviral, antibacterial, antioxidant and anti-inflammatory benefits. It's great with chicken – in pasta or a sandwich – but if you buy it ready-made, check that it uses extra virgin or regular olive oil instead of the less healthy industrial vegetable oils such as sunflower oil.
Mustard
Mustard seeds come from the brassica family – the same family as broccoli and cabbage – which means they are from an incredibly healthy plant line. They contain lots of phytonutrients including glucosinolates, which have strong anti-cancer properties. Studies show that they slow or decrease the growth of existing cancer cells and help prevent the formation of new cancers, especially things like colorectal cancers and cancers of the gastrointestinal tract.
Mustard does contain a fair amount of sodium, but it's virtually calorie-free, so it's a great fat-loss condiment. It goes really well with chicken and fish – salmon in particular is great with mustard-based marinades.
Hummus
Hummus is underrated. Typically made from a blend of chickpeas and olive oil, it's rich in healthy fats, but also contains plenty of fibre, vitamins and minerals that people often miss out on such as manganese and folate. It's nutrient-dense and low in calories. If you're on a fat loss diet and force-feeding yourself a ton of bland vegetables, substitute hummus for salad dressing.
Tomato ketchup
Although it's probably the least beneficial of the bunch, this much-maligned condiment can be a relatively good choice because of its lycopene content. Lycopene has antioxidants and anti-cancer properties that work especially well against prostate cancer, so it's particularly useful for men. Ketchup is actually a more bio-available source of lycopene than regular tomatoes – meaning you can absorb more from ketchup than you can from raw tomatoes – because of the way it has been processed.
However, processed ketchup often contains a significant amount of sugar and salt, so look for low-sodium versions and keep the portion size reasonable. You don't need any more than 1-2tsp to improve the taste. Remember you're trying to enhance the flavour of your meal, not drown it.
Sign up for workout ideas, training advice, reviews of the latest gear and more.
Coach is a health and fitness title. This byline is used for posting sponsored content, book extracts and the like. It is also used as a placeholder for articles published a long time ago when the original author is unclear. You can find out more about this publication and find the contact details of the editorial team on the About Us page.