This Full-Blooded E2MOM Workout Will Build Strength And Stamina
Use this popular metabolic conditioning drill to maximize every minute in the gym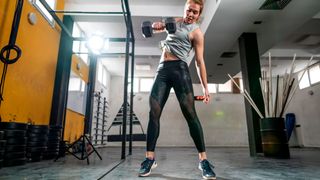 (Image credit: Srdjan Pav / Getty Images)
You've heard of EMOM workouts, right? It's short for Every Minute On the Minute, and this is an exercise format that's relentlessly efficient at torching calories and boosting work capacity.
E2MOM workouts are an increasingly popular twist on this functional fitness staple. The name means Every Two Minutes On The Minute, and the routines require you to complete a set amount of work every 120 seconds.
The faster you complete that work, the more rest you have. The slower, the less rest.
"Whenever I'm struggling for inspiration and short on time, this workout is my go-to," says FuseFit trainer Ashley Reece, who devised this fast and furious dumbbell workout.
"This workout combines a press, lunge, pull, hinge and squat—all major movement patterns that add up to a full-blooded, total-body workout," he says. "And the short rest periods are guaranteed to boost your muscular endurance."
How To Complete This 8-Minute E2MOM Workout
0-2 minutes
Cardio machine: 18-24 calories
2-4 minutes
4-6 minutes
Cardio machine: 18-24 calories
6-8 minutes
Before you begin, pick your poison. Choose either a rowing machine, stationary bike, SkiErg or other cardio machine to use, and decide on a calorie target that takes you around 90 seconds to hit when working at a hard pace. Select dumbbells you can lift overhead, set a running clock and get to work.
During the two-minute blocks of dumbbell exercises, rest as little as possible to earn a longer, unbroken stint of recovery, but be sure not to rush so much that you compromise your form.
Once you've done one round, give yourself a huge pat on the back—or, if you're still standing, repeat the circuit three, four or five times for a serious E2MOM workout of 24, 32 or 40 minutes.
Sign up for workout ideas, training advice, reviews of the latest gear and more.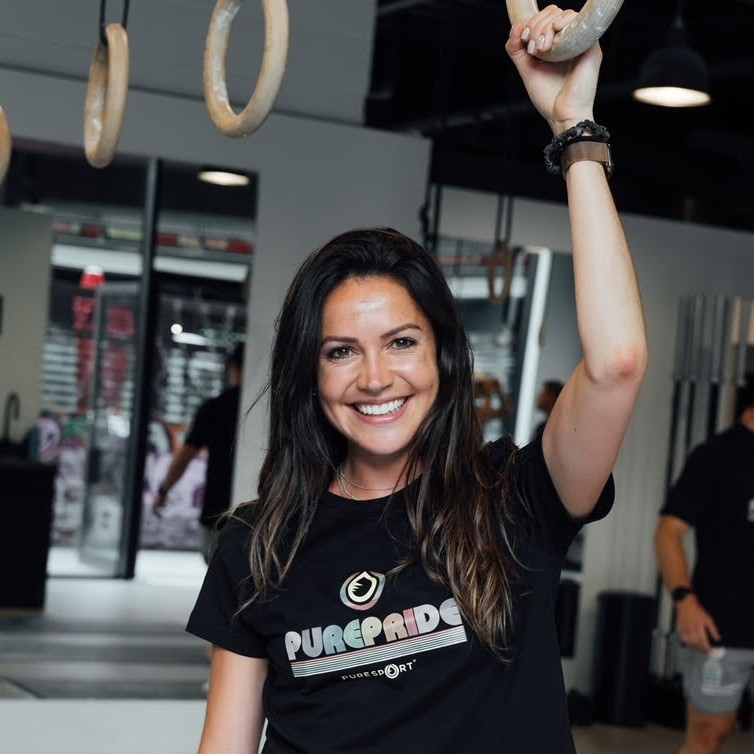 Lucy is an experienced health and fitness journalist, and was formerly health editor for TI Media's portfolio of women's titles. Lucy qualified as a level 3 personal trainer with Train Fitness in 2016, and also holds qualifications in pre- and post-natal fitness, as well as in nutrition for exercise.