Two Home CrossFit Workouts Recommended By Athlete Jen Muir
Muir performed these CrossFit workouts at home as she explored the sport during lockdown—now she's the UK's Fittest Woman 2023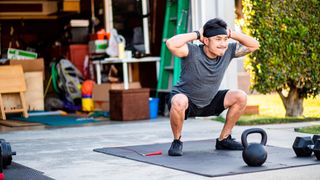 (Image credit: Adam Kaz / iStock / Getty Images Plus)
If you want to try a home CrossFit workout before joining a box, or you're just looking to cut down the amount of time you spend traveling to and from the gym, the good news is that there are plenty of options to choose from.
That may come as a surprise if you've ever seen snippets of the CrossFit Games on social media, where professional athletes flit between barbells, dumbbells, kettlebells, cardio machines and umpteen other pieces of equipment during most workouts.
But a big part of the appeal of this training style is the variety on offer, and there are plenty of tests that require only straightforward home gym equipment. Just ask UK's Fittest Woman 2023 and WIT Fitness athlete Jen Muir, who started CrossFit training during lockdown from her garage.
"You can definitely start at home," Muir tells Coach. "When I was doing it in my garage during lockdown I would just Google 'CrossFit workouts at home', and then you would get one you could try."
She's shared two of her favorites from those early days, which started her on a remarkably fast journey to becoming a CrossFit Games semi-finalist aged just 23. You'll need a pull-up bar (or other piece of equipment to swap in a pull exercise). If you're equipment-deprived, try one of these bodyweight CrossFit workouts.
Two Home CrossFit Workouts To Try
Baseline
For time:
500m row or run
30 sit-ups
20 push-ups (or kneeling push-ups)
10 pull-ups (or another pulling movement, like a ring row or bent-over row)
Muir says this is "one of the best ones she did" when she first started CrossFit training, providing a quick test of fitness.
"I didn't have a rowing machine so I just ran the distance," she says. "And if you can't do pull-ups or you don't have a pull-up bar at home, you can do any pulling movement like a bent-over row, or if you have gymnastic rings you can do ring rows."
5 pull-ups
10 push-ups
15 unweighted squats
As many rounds as possible in 20 minutes of:
Again, you can swap the pull-ups in this workout for fairly heavy bent-over rows. Pick a weight that poses a similar challenge to a pull-up.
This is a clever test of your engine and muscular endurance, condensing the push/pull/legs split into a three-move workout.
Can You Do CrossFit At Home?
"You can definitely do a big chunk of CrossFit at home," says Muir, who has a background in swimming, triathlon and powerlifting.
"When we went into the second lockdown, I was like 'Right, there's nothing I can do about the gymnastic movements, I don't have any gymnastic equipment or a pull-up bar. I'm just going to use this time to learn Olympic weightlifting, then that's one thing ticked off.'
"So that's exactly what I did. I had a barbell and plates, and I just learned the weightlifting in my garage."
This also applies if you want to focus on other specific elements of fitness that will boost your performance in a CrossFit workout. If you want to improve your agility, bodyweight plyometric exercises can be handy, while speed and stamina will both benefit from something as simple as various forms of running.
But if you want to sample all this training method has to offer (and don't have the mother of all home gyms) then you're going to need to join your local box. Here, you will have access to equipment such as pull-up bars, rigs, wall ball targets, climbing ropes, dumbbells, kettlebells, barbells and bumper plates galore. Plus, standard cardio conditioning equipment such as air bikes, rowing machines, BikeErgs and SkiErgs.
You're also unlikely to have access to a coach at home, which is another reason why Muir suggests joining a box if you're looking to start regular CrossFit training.
"I think that speeds the learning process up a lot—having a coach or even just someone more knowledgeable to help, rather than trying to put the pieces of the puzzle together yourself," she says.
Sign up for workout ideas, training advice, reviews of the latest gear and more.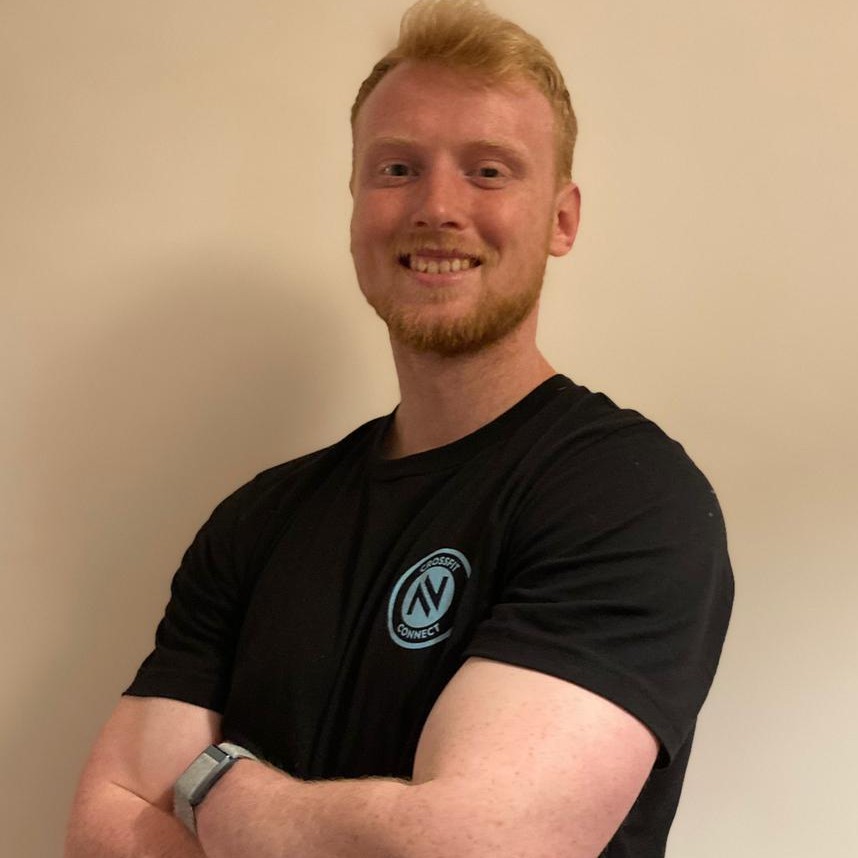 Harry covers news, reviews and features for Coach, Fit&Well and Live Science. With over a decade of training experience, he has tried everything from powerlifting to gymnastics, cardio to CrossFit, all in a bid to find fun ways of building a healthy, functional body.