Can You Keep Up With This Workout From The UK's Fittest Man?
Just two exercises are all you need for a serious test of stamina, courtesy of CrossFit sensation Reggie Fasa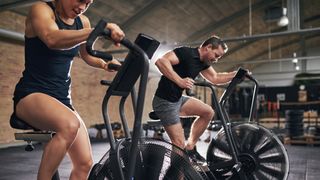 (Image credit: iStock / Getty Images Plus)
You can't push yourself hard in the gym all the time, but when you are ready to test your limits, line up this sweat session designed exclusively for Coach by Reggie Fasa, who is currently ranked top of the 2023 CrossFit Open in Europe and ninth worldwide. The workout tests your endurance and strength with just two exercises – dumbbell walking lunges and the assault bike.
"This workout is fantastic for building leg strength and endurance by pre-fatiguing your legs with lunges before jumping on the bike to finish them off," says Fasa.
"Going fast on the assault bike will help develop your fast-twitch muscle fibres, which are essential for lots of different functional movements."
He adds that lunges not only build legs but develop core and hip stability too, and have cross-over benefits for squatting as well as running.
For the walking lunges, Fasa recommends that women use two 15kg dumbbells and men use two 22.5kg dumbbells. He also suggests that women aim for 15 calories on the assault bike and men aim for 18.
However, this will all vary depending on your fitness levels, and in true CrossFit fashion Fasa has provided ways to scale the workout to your ability. "There are two options for scaling," says Fasa. "The first is to lower the dumbbell weights so you can perform the reps unbroken. Secondly, you can scale the calories on the bike to something you are able to complete by the two-minute mark."
How To Do This Workout
Complete the two exercises below within four minutes. Repeat for a total of six rounds.
"You should have a minimum of two minutes' rest each round which should be used to recover from each effort efficiently," says Fasa. "Don't lie on the ground because that will make lactic acid build up. Try walking around slowly."
Reps 16
Stand holding dumbbells by your sides. Step forwards and lower, bending your knees to 90°. Once your back knee has touched the floor, drive through your front heel to come back up to standing. Either bring your feet back together before going into the next rep leading with your other leg, or, for a more advanced version, step through and go straight into the next rep.
"Start your lunges next to the bike and perform eight, then turn around and finish the final eight heading towards the bike so you can jump straight on," says Fasa.
2 Assault bike
Calories 15 / 18
Pedal on the assault bike as close to max power as possible. Most of your power should come from your legs, but use your arms to pull the handles too at the same time.
"Keep your chest up and avoid leaning forwards because that will make it harder to breathe," says Fasa.
---
If you're a fan of this style of CrossFit workout, we have plenty more options for you to try, from UK CrossFit champ Zack George's AMRAP workout to Aimee Cringle's core workout. We also have a great selection of air bike workouts. On the other hand, if you need to dial it down – way down – try this genuine beginner's CrossFit workout.
Sign up for workout ideas, training advice, reviews of the latest gear and more.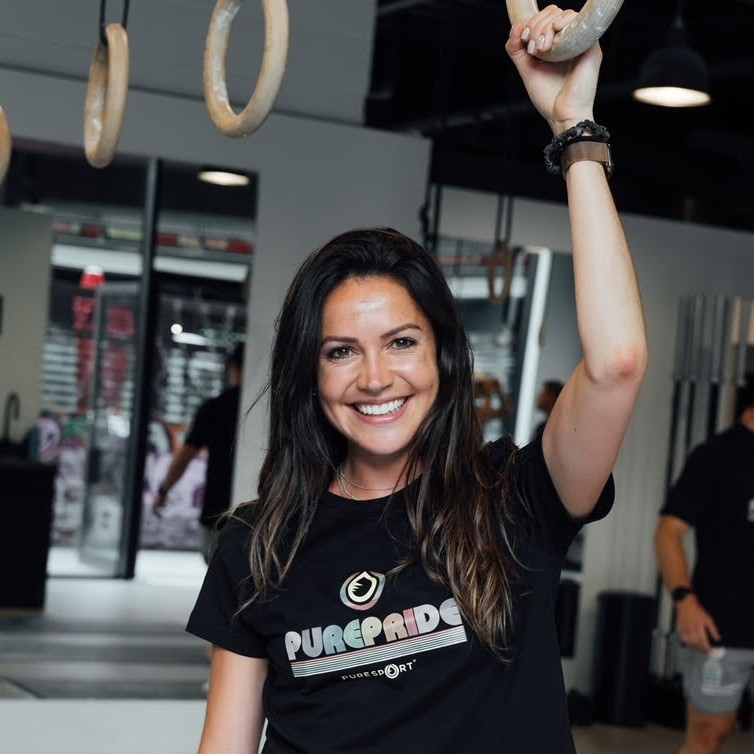 Lucy is an experienced health and fitness journalist, and was formerly health editor for TI Media's portfolio of women's titles. Lucy qualified as a level 3 personal trainer with Train Fitness in 2016, and also holds qualifications in pre- and post-natal fitness, as well as in nutrition for exercise.