The Best UK Cycling Events For 2023
Searching for your next cycling challenge? These sportives are the best mass-participation rides that the UK has to offer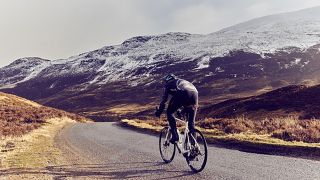 (Image credit: Limelight Sports Club)
Whether you've just started cycling to work or are a seasoned club cyclist, at some point in your pedal-powered journey it's only natural to seek out a cycling challenge to add to your calendar. The UK has a rich selection of sportives, charity cycle rides and gran fondos to sign up for. In fact, during the height of the season (April to September), it's possible to take part in one every weekend.
But which events deserve to be on your bucket list? From an ideal introductory event that's been taking place since 1976 to an ultra-distance epic that takes in most of a country, here are the best UK cycling events to sign up for.
Don't miss our tips on how to train for a 100-mile sportive and how to fuel for one.
---
Fred Whitton Challenge
Next event: 7 May 2023
Entry fee: £95
Held since 1999, the Fred Whitton Challenge markets itself as the hardest route in the whole of the UK (although an equally punchy Welsh inclusion in our round-up could easily vie for the top spot). At 112 miles (180km) with 10,400ft (3,162m) of elevation gain, it's a serious day in the saddle—the fastest complete it in around six hours, while it can take the average sportive rider almost twice as long. An event for those who don't mind a bit of suffering, the route includes all the Lake District's most famous passes (Kirkstone, Honister, Newlands, Whinlatter, Hardknott and Wrynose, and Blea Tarn), and features an energy-sapping 30% gradient with 94 miles (151km) already in the legs. Entry is based on a ballot system, and priority is given to first-timers.
Visit the Fred Whitton Challenge website
---
Etape Caledonia
Next event: 14 May 2023
Entry fee: £49 (40 miles), £50 (55 miles), £84 (85 miles)
For a UK sportive with amazing scenery, it's best to look to Scotland. The closed-road Etape Caledonia takes place on the outskirts of the Cairngorms and whether you opt for the 40-mile, 55-mile or 85-mile version, you'll be treated to a variety of Scottish delights: lochs, forests and rolling mountain ranges. It tends to sell out quickly, so sign up before it's too late.
Visit the Etape Caledonia website
---
Next event: 28 May 2023
Entry fee: £99
The cycling equivalent of the London Marathon, RideLondon has quickly become a "must ride" event for any semi-serious cyclist. The course shifted from the London 2012 Olympic-inspired Surrey hills to the flatter terrain of Essex for the 2022 edition, but it's still a solid challenge and offers the chance to ride 100 miles (160km) on closed roads. It's one of the most oversubscribed sportives around, but if you've missed out on the ballot for this year's event, it's not too late to sign up with loads of charity places still available. Read more in our RideLondon guide.
Visit the RideLondon website
---
Tour Of Cambridgeshire
Next event: 2-4 June 2023
Entry fees: Sportive from £40, gran fondo from £80
Want to add some competition into the equation? The Tour of Cambridgeshire hosts closed-road sportives that range from 50 to 100 miles, but it also holds a gran fondo and a road race on the longer course. While you have to hold a racing license to take part in the latter, the gran fondo is the amateur equivalent and is open to anyone aged over 19. It's a certified event in the UCI Gran Fondo World Series, and if you finish in the top 20% of your age group this June, you'll qualify for the 2023 UCI Gran Fondo World Championship in Glasgow and your shot at a world title.
Visit the Tour of Cambridgeshire website
---
BHF London To Brighton
Next event: 18 June 2023
Entry fee: Dependent on charity
While there are various events that take riders from the city to the seaside, this British Heart Foundation-organized one is the original. First staged in 1976, the relaxed 54-mile (87km) ride sets off from Clapham in south London and takes riders through the urban sprawl and into the countryside of Surrey and Sussex before finishing on the beach in Brighton. Be warned—there's a nasty sting in the tail at mile 50 where the course goes up and over Ditchling Beacon. It's a mile long and has an average gradient of 10%, so there's no shame in joining the majority in getting off and walking your way to the top. Although the ballot is now sold out, it's not too late to secure your spot with a charity partner.
Visit the BHF London To Brighton website
---
Dragon Ride
Next event: 18 June 2023
Entry fee: £79.95 (Macmillan 100), £89.95 (Medio Fondo), £104.95 (Gran Fondo), £129.95 (Devil)
The Dragon Ride is Wales's most notorious cycling event, and for good reason. The shortest route on offer is the 61-mile (98km) Macmillan 100, and things only get tougher from there. The most popular distance is the 132-mile (213km) Gran Fondo, which includes eight of the Brecon Beacons' major climbs and 3,488m of elevation, but the hardest is the ominously named Dragon Devil. This follows the Gran Fondo route but throws an additional 50-mile (81km) loop out towards the Elan Valley into the mix for 183 miles (296km) and 4,614m elevation of hellishly hard riding.
Visit the Dragon Ride website
---
Struggle Moors
Next event: 2 July 2023
Entry fee: £55
A sportive with the word "Struggle" in its name makes it clear from the off that it's not for the faint-hearted. This North Yorkshire Moors-based ride takes entrants on a 112-mile (180km) tour of the national park and doesn't shy away from some of the area's killer climbs, including those with scary-sounding names like Glaisdale Horror (1.2km at 14.8%) and Rosedale Chimney (1.3km at 13.5%). The rest of the route is far from flat too, with more than 10,000ft (3,048m) of elevation on the undulating course making it one for climbers (or those who don't mind a bit of pain).
Visit the Struggle Moors website
---
The Mendips Classic
Next event: 15 July 2023
Entry fee: £25 (short), £35 (middle), £40 (long)
Not all organized sportives have to include a trip to the pain cave, as this West Country ride proves. Sure, there are some punchy ascents to tackle in the Mendip Hills, and both the long (123km, 1,436m elevation gain) and medium (83km, 818m elevation gain) routes include the sweeping bends of Cheddar Gorge, but the courses' profiles don't resemble a concertina. All options are bookended by some gentle, level ground where you can warm up properly and enjoy the surroundings on either side of the up-and-down action.
Visit the Mendips Classic website
---
Pearson Steeplechase
Next event: 17 September 2023
Entry fee: £50
New for 2023, the Steeplechase offers riders the choice of 100km of Surrey's finest road riding or a 60km gravel route if cycling on bridleways, singletrack and farm access roads is more your thing. Whichever you opt for, each course will require you to tick off five checkpoints, which all happen to be church steeples (hence the name). Finishing at Hurtwood Polo Club, participants of both routes will have the unique treat of being able to drink in a polo match alongside their post-ride pint.
Visit the Pearson Steeplechase website
---
Sidley London Revolution
Next event: 23-24 September 2023
Entry fee: From £65
London is home to a number of cycling events but the Revolution is its only weekend-long affair. Setting off from the Lee Valley Showground, the 157-mile (252km) loop takes participants through the heart of the city before linking up with some of the best lanes that the surrounding counties have to offer. The two-day ride sees you spin your way through Surrey, Berkshire, Buckinghamshire and Hertfordshire, spending the night in Windsor. Alternatively, you can sign up for the ultra edition and do it all in one grueling hit.
Visit the Sidley London Revolution website
Sign up for workout ideas, training advice, reviews of the latest gear and more.
Charlie Allenby is a journalist with a passion for pedalling. He contributes features and buying advice about cycling, and is Coach's dedicated turbo trainer reviewer. He is also Coach's chief whey and casein protein powder tester, trying as many brands as possible.
Charlie's first book, Bike London, is out now. He has written for The Guardian, The Independent and BikeRadar, among others.