Mvmnt delivers a form-perfect PT experience, but the workouts lack the group exercise buzz that keeps many people coming back for more.
For
Real-time personalized feedback
Workout variety and short class length
Ideal for beginners and home workout novices
Against
Requires a Sky Glass TV
Can't track heart rate or calories burned
Tech can be glitchy and relies on fast broadband
Sky entered the home workout arena in summer 2023 by joining the audio-guided fitness platform WithU to debut a fitness experience for your living room called Mvmnt.
Made exclusively for Sky's new smart camera, Sky Live, which is designed to sit on top of a TV, the app can track your reps and provide instant and personalized form-correction cues as you exercise. It's like having an AI-powered personal trainer in your lounge. One that, thankfully, you can switch on and off.
You need to have a Sky Glass TV for it to work: These start at £699 to buy outright or £14 a month for a 48-month contract. You also need a Sky TV package that starts at £24 a month, plus the Sky Live device (£290 outright or £6 a month over 48 months) and reliable broadband.
I put Sky's new Mvmnt platform to the test for a couple of months to see how it stacked up against the best workout apps. Here's what I found.
The Set-Up
As with Sky Glass, which streams off your Wi-Fi rather than via a satellite dish or antenna, the set-up for Sky Live is straightforward. The device, a compact 130g 12-megapixel RGB HDR-capable camera, sits on top of a TV and is kept in place by a magnetized base, while a single cable connects it to the TV's HDMI and USB-C ports.
Its lens captures a 110˚ HFOV (horizontal field of view) and 93˚ VFOV (vertical field of view), meaning it should suit most living spaces, while a tilt adjuster can be used to optimize the angle further. To allay privacy concerns, you can turn the camera on or off with the tap of a button. A white light on its front indicates if you're on screen or not.
The camera can be used for video calling via Zoom, for hands-free games, such as Fruit Ninja, and you can even invite friends and family to watch and react to live and on-demand TV alongside you on-screen.
Let's focus on Sky Live's fitness capabilities. The Mvmnt app comes installed with Sky Glass and can be navigated to with your Sky remote. On launch, the platform offers more than 130 workouts, grouped into strength, cardio, balance (yoga, Pilates and mobility) or meditation, and beginner, intermediate or advanced level classes.
There's a practice area, split into lower body, upper body, total body and core-focused exercises, and Mvmnt comes with a mobile app to track progress and schedule workouts on the go too. There are also four "collections", categorizing the classes for those with limited room, limited time or needing low-impact workouts—presumably to protect joints (or tenancy agreements!). Notably, there aren't any programs or plans to provide structure and guidance on which classes to try and in which order.
Instead, once I'd set up my profile I was prompted to try a short introductory workout with Mvmnt coach Rory Knight, one of WithU's highly respected running coaches (and who's previously contributed a running workout to Coach) to learn the ropes and be put through my paces.
The Experience
Mvmnt is pitched as the home-workout platform of the future, one that delivers "smart workouts on smarter tech", and it's fair to say the AI-powered software is clever.
Once I'd hit "start workout" in my first class, the Sky Live camera came to life and beamed my image on screen. A series of connected green dots then scattered over my body, pinpointing and tracking the movement of my ankles, knees, hips, shoulders, arms and head.
After a short intro, Mvmnt's body tracking tech used this information to assess my form through a series of squats, lunges and planks, under Knight's seemingly watchful eye.
During each exercise three coaching cues appeared on screen beside my reflection, turning green when executed correctly, while also giving me a score out of 10 for each rep. The tech also tracked the number of reps I completed and after each block of moves I was given a score out of 30 that I can try to beat in subsequent rounds.
It was intuitive and easy to follow and, like a real-life PT would, it pushed me not to be lazy mid-workout. "I notice you're not squatting low enough and you're also letting your knees cave in," Knight admonished, astutely, during a rest period between sets.
At the end of the class, I was shown my total points tally and told if I'd qualified for a bronze, silver or gold medal, while Knight had the last word. "We detected that your chest is collapsing when you squat," he said. "Straighten your back and lift that chest up loud and proud."
Knight also recommended a practice class to brush up on my bodyweight squat form—short tutorials that help drill good technique. This last feature was a lovely touch, and especially good for beginners or those attempting new exercises for the first time. It's a safe space to address weaknesses, improve form and minimize injury risk.
Mvmnt's companion mobile app is another nice feature, which you can position in your eyeline when performing planks and push-ups so you don't have to crane your neck to the TV to check your form.
Over the weeks, I dug deeper into the platform's array of cardio, yoga, mobility and dumbbell strength classes, and got to know the app's supportive coaches. Positive mental attitude's Faisal Abdalla became a personal favorite. There was plenty of variety, and lots of 10- to 20-minute sessions that lend themselves to tight schedules or workout stacking. The coaching cues and real-time feedback also proved popular with my wife, who let out a "yay" when she turned all the lights green during a set of goblet squats.
The only drawback I found is that you need to exercise directly in front of your TV for it to accurately track your movement. In my cramped living room, that meant furniture rearrangement before and after each workout. Technical issues that kept cropping up with Sky Live, requiring a reboot of the TV, also hampered the convenience factor.
The Verdict
Sky Live's body tracking tech undoubtedly helps Mvmnt stand out in a competitive field. It's not like group exercise classes, where you can go through the motions without truly pushing yourself. Or like a typical home workout, where you can tap out when the going gets tough.
With Mvmnt there is no hiding place. If you drop your standards or slacken off, the all-seeing Sky Live camera will know. More reps, better form, higher scores. Apart from having a real-life trainer, it's the closest thing to a one-to-one online PT session, delivered on demand, on your terms. As a consequence, however, the tech also lacks the buzz, the energy and the vibe of group exercise classes—a key ingredient in making them addictive. Mvmnt's workouts feel sterile by comparison.
Mvmnt has a couple more missteps. The tech isn't compatible with any wearables, so you can't track your heart rate or get an accurate picture of calories burned. The app doesn't offer training plans. Sure, there are 130+ workouts to choose from, but no structure to ensure progression.
"We're launching HR tracking, programs and integrating with key wearables, such as Apple Watch, Fitbit, Garmin and more," said Ellis Warren, the head of product at Mvmnt. "We have got so much in the pipeline for our members who enjoy wearing smartwatches and use connected devices to work out."
Given Sky Glass is already enabled with fitness apps such as Fiit and Peloton, you wonder how long it will be before these rivals hijack the Sky Live tech to enhance their workouts. For now, however, Mvmnt's closest comparison comes from Peloton's proprietary hardware, Peloton Guide.
Guide uses a compact camera to count reps and provide visual feedback for strength workouts. From £225 (plus a monthly subscription of £24) it can also note the weights a user is lifting and track their heart rate during a class. The main point of difference versus Sky Live is that Peloton's camera is compatible with any TV.
If Sky and WithU can couple their personalized PT experience with the energy of group exercise, while layering on effective training plans, wearable integration and gamification, Mvmnt could dominate the home workout landscape. But only, of course, if you happen to own a Sky Glass TV. At present, Sky Glass is only available in the UK and Ireland, though a Sky Stream concept in the US, via Sky's parent company Comcast, has been rumored.
Buy from Sky | £6 a month for Sky Glass customers (Sky Glass TV from £14 a month + Sky TV package from £24 a month).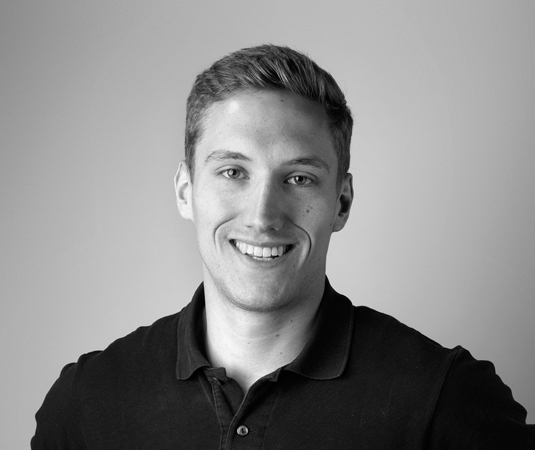 Sam Rider is an experienced freelance journalist, specialising in health, fitness and wellness. For over a decade he's reported on Olympic Games, CrossFit Games and World Cups, and quizzed luminaries of elite sport, nutrition and strength and conditioning. Sam is also a REPS level 3 qualified personal trainer, online coach and founder of Your Daily Fix. Sam is also Coach's designated reviewer of massage guns and fitness mirrors.