The Ergatta Rower is easy to set up and looks superb. The rowing action feels great, and the screen offers a unique connected indoor rowing experience. If you don't like the idea of staring at instructors, you may well enjoy the more gamified approach. You're just going to have to pay a lot of money to get one.
For
Gorgeous design
Easy to assemble
Engaging gamified approach
Against
Rower and subscription expensive
No instructor-led workouts
The Ergatta Rower is a connected rowing machine that does things differently. It uses water resistance for one (the hardware is, in fact, a WaterRower which you may well recognize from Netflix's House Of Cards), but the biggest difference is that instead of placing you in front of an instructor or river scene—as with Hydrow, Peloton or Echelon—it makes sitting down to row feel like playing a video game.
With a number of connected rowing machines on the market and competition fierce, does this new approach earn the Ergatta a place among the best rowing machines?
The Ergatta Rower: Price And Availability
The Ergatta Rower launched in the US in March 2020 for $2,499 and started shipping to the UK in 2022, where you can buy it through WaterRower for £2,495.
On top of the one-off price, you'll need to budget for a subscription to access its full suite of features (the machine can be used without a subscription, but if that's your intention a standard WaterRower is half the price). It's $29/£29 a month, although if you pay $319/£319 up front for an annual membership the monthly cost drops to $26.58/£26.58. That discount is available only for the first year, however.
The Set-Up
When I test indoor rowing machines, getting them up a short flight of stairs and into an apartment has proved a challenge. The original Hydrow was the worst offender, so it was a relief to discover that the Ergatta comes packaged in boxes.
There are four boxes in total: The main square one that houses most of the parts including the water tank; two longer ones for the rails; and a smaller box that contains the touchscreen display. The boxes aren't especially heavy—it's mostly wood and an empty water tank.
I set up the machine by myself and it was relatively straightforward, with all the tools you need included in the box. The main tasks are to connect the rails to the main frame, fill up the tank, add the footboard, and get the seat and the drive strap in place. It felt like I spent more time taking items out of boxes than putting the rower together. It should take around an hour.
Once it's plugged into the mains and the screen is activated, the final thing to do is connect the rower to your home Wi-Fi which was stress-free, as with most smart rowers.
The Design
I have a dedicated rower-testing spot in my apartment and it was a breath of fresh air to have something that wasn't made of metal and plastic. This rower is handmade from cherry wood and all the materials feel high-quality.
It sits close to the floor, which means it doesn't feel imposing in the space, and measures 86in/218cm long by 23in/58cm wide, so it's shorter and not as wide as, say, the Concept2 RowErg rower (96in/244cm x 24in/61cm). Despite this the rower doesn't feel too small when you're using it. If a higher seat position would make it easier for you to get on and off, the machine can be bought in the US with a high-rise add-on which raises the seat 8in/20cm for an extra $159.
The 17.2in, 1,920x1,080 touchscreen is powered by an Android-based operating system and can be tilted left and right to avoid screen glare. That's smaller than the 22in one included on the original Hydrow, but bigger than the screen on the Hydrow Wave.
How I Tested This Rower
I had the Ergatta for a month and tried all the modes the rower had to offer, including the basic open row mode, interval-based games, on-demand workouts in single and multiplayer gaming modes as well as checking out the workout programs. I went through the main tutorials and calibration.
I also have tested nine indoor rowing machines for Coach, including other water rowers and connected machines.
The Experience
Using the Ergatta without the full subscription limits its functions significantly. You can row, pair Bluetooth headphones and a heart rate monitor, and access the built-in music station. With a sub there's a whole lot more.
You get a tutorial for beginners, training and workout programs, and thousands of workouts built around HIIT, endurance, recovery and technique. You can build your own workouts, and play single and multiplayer games on-demand or live against others. Whatever level of rower you are, it's worth starting off with the calibration, which is a 1km-long routine that asks you to row at a range of intensities so the Ergatta can assess and classify your level of rowing ability.
The five main options on the home menu screen are a library of your favorites or previously completed workouts, programs, interval workouts, races and the open row mode.
I started by exploring the interval workouts. There's Pulse, where you're essentially trying to move a ball into target zones on screen that represent sprint, race pace, steady rowing or resting. It's simple and probably the easiest game to get to grips with. Select the right level and it will work you hard, but it cleverly obliges you to ease off when you should, which can sometimes get lost in instructor-led workouts.
There are also Meteor workouts, which are side-scrolling-game-influenced workouts built around intervals that are based around effort as opposed to speed. I initially found it tricky to get to grips with, but once I understood how my rowing relates to scoring points for staying in different intensity zones, it worked well.
The mode that really struck a chord with me, however, were the competitive workouts where you can try to set new records or, as I did, race against other Ergatta users. The Race workout requires you to row the hardest to cover the target distance the fastest. It's done in segments and then you get an overall score for how well you did in all segments. There's Vortex, where your challenge is to score more intensity points than others. These games are simple, but I found it was what made me want to row harder and faster.
I also tried the open row mode to experience what you'll get without a full subscription. The scenic rows, while nice to have, didn't feel immersive or impressive on the screen. This mode tends to repeat the scenery you're rowing through so it can feel boring to look at.
If you don't just want to dip in and out of games, there are workout programs that can build training plans lasting a month or longer, to improve things like your stamina and your cardio base. You can scroll through each of the planned workouts in your program, so you have a good idea of what's to come later in the program.
The rowing experience is good, and if you perform the calibration the machine will ensure that rowing feels challenging by building personalized intensity zones, which represents your output relative to your capacity.
This is a water-based resistance rower only, so you control the rowing difficulty because it's based on your input and how much you've filled up the tank. I went to the maximum, and this rower worked me hard. While you can't adjust resistance, that resistance feels smooth and the nylon drive strap is quiet. The swirling of the water in the tank is the noisiest aspect but isn't as loud as the DKN H20Ar water rower, which I've also tested.
The rower works with Strava, which is great because who doesn't want to get kudos for their time on the rower? There's a companion app as well, though it's not essential to the rowing experience, giving you simply another place to view workout history, overall rowing stats and to plan workouts. I had no problems pairing up different headphones, while it worked with heart rate monitor chest straps like the Garmin HRM-Pro Plus and the Polar Verity Sense as well.
There's an onboard radio station offering a selection of music although I would have welcomed more station options. The integrated speakers, while loud, don't exactly pump out warm, rich sound, so I'd recommend using workout headphones instead.
Is The Ergatta Worth It?
The Ergatta Rower is perfect if you want a seriously stylish piece of rowing fitness equipment and need some guidance and motivation, but don't like the idea of having instructors telling you what to do.
There are things I liked about using the Ergatta. For starters, its design is head and shoulders above the competition. I didn't think I'd find the gaming approach stimulating or motivating, but it tapped into my competitive side and helped me achieve the right levels of intensity. All the same, I missed the instructor-led classes you get on rival rowers.
Then there's the price. It matches the price of the original Hydrow ($2,495/£1,995) but the Ergatta subscription is cheaper ($29/£29 vs $39/£38), so while it's at the expensive end of the market it's a cheaper option within that bracket.
The smaller Hydrow Wave costs $1,495/£1,395 and the Echelon Smart Rower is even cheaper at $999/£749, but that doesn't include a screen and has a similar $34.99/£39.99 monthly subscription. The NordicTrack RW900 costs $1,799/£1,999 and can be linked up to the iFit app, where subscriptions sit at $15/£10 a month. Spending less gets you a less high-end look and the rowers are generally heavier, with software that's dominated by following trainers and instructor-led workouts on screen.
If your budget stretches to the Ergatta and Hydrow rowers, my recommendation is to buy the Hydrow. Its design might not be as sleek as the Ergatta's, but it operates quietly and the software feels more polished, intuitive and engaging to use in comparison. It also gives you the option to go the instructor-led route or keep things simple. There's also a great emphasis on learning and perfecting the correct rowing technique through rowing professionals that will help you to get the most from the time you spend working out.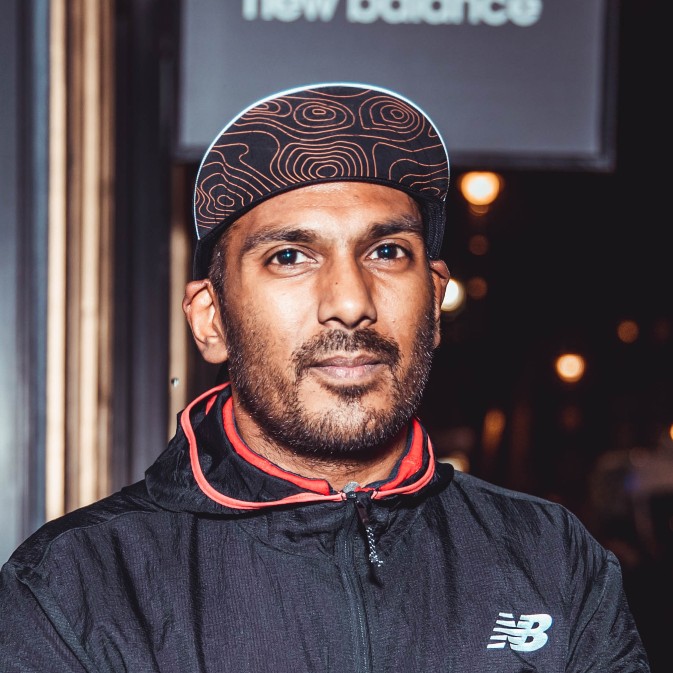 Mike is an experienced journalist, beginning his career in 2008, and is a keen runner and swimmer. As a contributor to Coach, he covers swimming and reviews rowing machines.