I Tested Every Style Of Lululemon Leggings And These Are The Best For Running
Swift Speed, Fast and Free, Base Pace, Wunder Train or Align: find out which Lululemon leggings are best for runners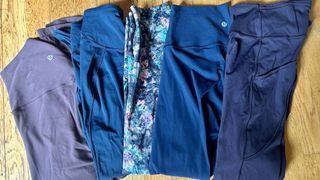 (Image credit: Jane McGuire / Future)
Although they're far from the cheapest running leggings on the market, Lululemon can be found on the legs and in the laundry baskets of runners and gym-goers everywhere, and for good reason. The Canadian brand began in 1998, mainly creating buttery-soft yoga apparel, but since then the brand has branched out into just about every sport imaginable. There's a pair of Lululemon leggings for everyone, and most of the styles come in a number of different leg lengths and sizes to suit a wide variety of body shapes.
Lululemon leggings come in US sizing, so if you're elsewhere in the world, you'll need to convert your size using the brand's handy sizing tool. All the legging styles come in sizes US 0-20. As well as offering a variety of leg lengths, most Lululemon stores offer free hemming, so if you do find your new leggings are a little long you can get them taken up rather than doing the awkward ankle fold.
But which Lululemon leggings are best for runners? And which should you avoid? To find out, I put every style of Lululemon leggings to the test over a number of different workouts. I looked at the fabric and feel, how effectively they dealt with sweat, and how comfortable they were on the move. I also looked for little extras like whether there were any pockets for a phone or keys, a drawcord to hold the waistband in place, and reflective details to keep me safe when running in the dark. Read on to find my top pick for runners.
To compare these with our favorites from other brands, check out the best Sweaty Betty leggings for running here, as well as our round-up of the best running leggings for women.
The Best Lululemon Leggings Of 2023
For each of the Lululemon leggings on test, I'll run through the features and what type of active pursuits each pair is best suited for, and how they performed for me. I'm a US 4 (UK 8) and am 5ft 2in (157cm) tall. I tested all the styles in a Lululemon size 4.
If you're looking for the softest pair of leggings on the planet, I've found them. It doesn't get more comfortable than the Lululemon Align leggings, made from the brand's Nulu fabric, which is designed to be soft against the skin. The leggings are super high-waisted—the waist sat above my bellybutton and gently hugged everything in during workouts. There's also a hidden pocket in the waistband that's big enough for a set of keys or a credit card. There isn't a drawcord, but I never had an issue with the leggings slipping or bunching, even in downward dog.
The leggings come in three leg lengths: 25in, 28in, and 31in. They are designed to sit above the ankle bone. Lululemon also makes cropped versions of the leggings if you prefer a capri-style, a version with drop-in pockets on each leg big enough for your phone, and a ribbed version. They come in just about every color and pattern imaginable, so you'll surely find something to suit you.
The downside with these leggings is that they're not suitable for high-impact sports like running or HIIT workouts. While they were extremely comfortable for yoga and reformer Pilates sessions, when I ran in them I found they didn't wick sweat away quickly enough, leaving me feeling a little soggy and with visible sweat patches (I was testing a pair in the True Navy colorway).
It's also worth noting that the super-soft fabric bobbled a bit, especially if it came into contact with Velcro or snagged on a rough surface like a picnic bench. This could just be bad luck, but Lululemon recommends that you wash Nulu fabric products inside out, and with softer fabrics to avoid abrasive fabrics like denim, or zippers in the washing machine. It wouldn't be enough to put me off buying them, and I removed the bobbles easily enough with my de-bobbler, but it's worth noting.
Bottom line: If you're looking for a pair of leggings for yoga, Pilates, walking the dog or wearing for brunch, you can't go wrong with the Lululemon Align leggings. They're some of the most comfortable leggings I've ever worn—but they're not for running in.
---
The Wunder Train leggings are designed for high-impact training and are made from Lululemon's Everlux fabric which is breathable, sweat-wicking and fast-drying. It's still soft against the skin and feels cool to the touch, but not as soft as the Nulu fabric of the Align leggings. The Wunder Train leggings have a drawcord waistband that allows you to pull the leggings tight against your stomach as you squat, lunge and lift. The waistband sits high on the body—above my bellybutton—for a flattering, supportive fit.
These have a small, drop-in pocket on the waistband for your keys and credit card. The leggings come in a number of different colors and patterns. They also come in three lengths—25in, 28in and 31in—to suit women of all heights.
I sweat-tested these in a number of different classes and with a couple of runs on the treadmill. I found them extremely comfortable and appreciated the option to pull the waist tight, especially for running. The leggings stayed put, and I didn't have to keep slowing to yank them up as I did with the past version of these, the Wunder Unders (now discontinued).
The downside is, while these leggings are super sweat-wicking, I did get sweat patches on them, especially in the maroon color I tested. I don't mind what I look like in the gym, but if you're self-conscious, you might want to opt for a darker colorway.
Bottom line: These do the job when it comes to running on the treadmill or keeping you comfy in a HIIT class, but you'll probably want some more pockets when running outside.
---
The Fast and Free leggings are designed for running and have all the little extras to make a runner's life easier. There are drop-in pockets on both legs, big enough for a smartphone, gels and running gloves in the winter and three drop-in pockets on the waistband for smaller essentials. The leggings are made from the brand's Nulux fabric, which is extremely lightweight and sweat-wicking and, unlike other expensive leggings on the market, you don't need to worry about these going see-through when you wear them in the gym.
The Fast and Free leggings have been redesigned in the past year to remove the seams on the inner thighs for a more comfortable and chafe-free fit. They've also got the same high drawcord waistband we've come to expect from Lululemon—the top of the waist sat above my bellybutton, and I found the fit flattering. They come in a wide range of colors and patterns, in three leg lengths—23in, 25in, and 28in. There's also a thicker, fleece version for winter running and a 19in cropped capri version for the summer.
I found these extremely comfortable on the run, even on hotter days when I'd usually opt for shorts. Their almost weightless nature meant they felt unrestrictive, and I loved the generous number of pockets, which allowed me to leave my running belt at home. There are reflective details on the back of the leggings to allow drivers to spot you in low light, and the lack of seams meant I never experienced any uncomfortable chafing, even on long runs.
The downside of these leggings is that the thin material doesn't feel as compressive or supportive as older versions of the Fast and Frees, or leggings like the Wunder Train. They are definitely lightweight leggings, so if you like a more supportive fit or prefer thicker leggings in colder months, these might not be for you.
Bottom line: A super-lightweight, comfortable pair of leggings with an abundance of pockets to suit every runner.
---
If you're the type of runner who prefers thicker, compressive leggings to hold everything in when you're on the move, the Swift Speed leggings are for you. They're made from Lululemon's Luxtreme fabric, which is still extremely sweat-wicking, stretchy and compressive, but feels a lot thicker than the Nulux fabric used in the Fast and Free and Base Pace leggings.
The Swift Speed leggings have drop-in pockets on the leg, big enough for your smartphone and gels, as well as a zipped pocket on the waistband for your keys. They have a drawcord waistband that won't come unraveled in the washing machine, and reflective details along the bottom of the leg to help you stay seen when running in low light. They come in 21in, 23in, 25in and 28in leg lengths, and in a wide range of colors and patterns.
I found these extremely supportive for running. The thicker fabric was a lot more compressive than the Fast and Free or Base Pace leggings, and with the wider waistband, I felt like everything was tucked in and supported on the move. The leggings stayed put, and I didn't need to pull them up or tighten the waistband during my run. I also liked how flattering these felt, although I'd probably opt for a more relaxed fit if I were looking for leggings that were comfortable enough to sit around in for hours after my run.
Like other leggings on this list, because of the thicker material you might experience some sweat patches with lighter colors, so if you're self-conscious about this, opt for a darker shade.
Bottom line: If you prefer thicker leggings with a more compressive fit that will hold everything in as you pick up the pace, these are the running leggings for you.
---
The Base Pace leggings have a very similar feel and fit to the Fast and Free leggings, but there are a few key design tweaks that account for them being $40/£30 cheaper. Firstly, there are no drop-in leg pockets here, although there is a pocket on the waistband that is large enough for most smartphones. The leggings are made from the same Nulux material as the Fast and Free leggings and there are also no inner-leg inseams for a chafe-free fit.
Like the Fast and Free leggings, these are seriously lightweight and sweat-wicking. Despite my overwhelming preference for drop-in leg pockets when it comes to running leggings, I found I didn't miss them when wearing the Base Pace, and that it was actually more comfortable having my phone in the small of my back rather than against one leg as I moved. It was ever so slightly more difficult to get my phone out mid-run, but I found the lack of bulging leg pockets made the leggings more flattering.
The Base Pace leggings come in four leg lengths—23in, 25in, 28in and 31in—and there's also a shorts version for the summer months. The leggings come in a huge range of colors. They have a high waistband, which has a continuous drawcord that will stay safely in place in the washing machine.
Again, the downside with these leggings is that the thinner Nulux fabric won't be for everyone. If you're looking for a thick, compressive pair of leggings, you might want to pick the Swift Speed leggings over these.
Bottom line: If you're not bothered about having leg pockets, save your money and buy these over the Fast and Free, as they are pretty much identical.
Which Lululemon Leggings Are Best For Running?
Lululemon makes some excellent running leggings, and the best pair for you will depend on your personal preferences. First you'll need to consider how important it is to have leg pockets for your phone, and second think about how you prefer your leggings to feel when you're running. If a thicker, compressive fit is important, opt for the Swift Speed. If you prefer a lightweight running legging you can wear in all seasons, pick the Fast and Free or the Base Pace.
Having tested all of Lululemon's leggings, my top pick for running is the Fast and Free leggings. While I found the Base Pace leggings look more flattering, I like the option of having the leg pockets for all my essentials when marathon training, and I love the lightweight, cool feel of the Nulux fabric against my skin. I found I reached for these leggings for trips to the gym, for the morning dog walk, or when jumping on the Peloton Bike. If I'm spending over $100/£100 on a pair of leggings, I want to be able to wear them for more than just running, and that's definitely the case with these.
Sign up for workout ideas, training advice, reviews of the latest gear and more.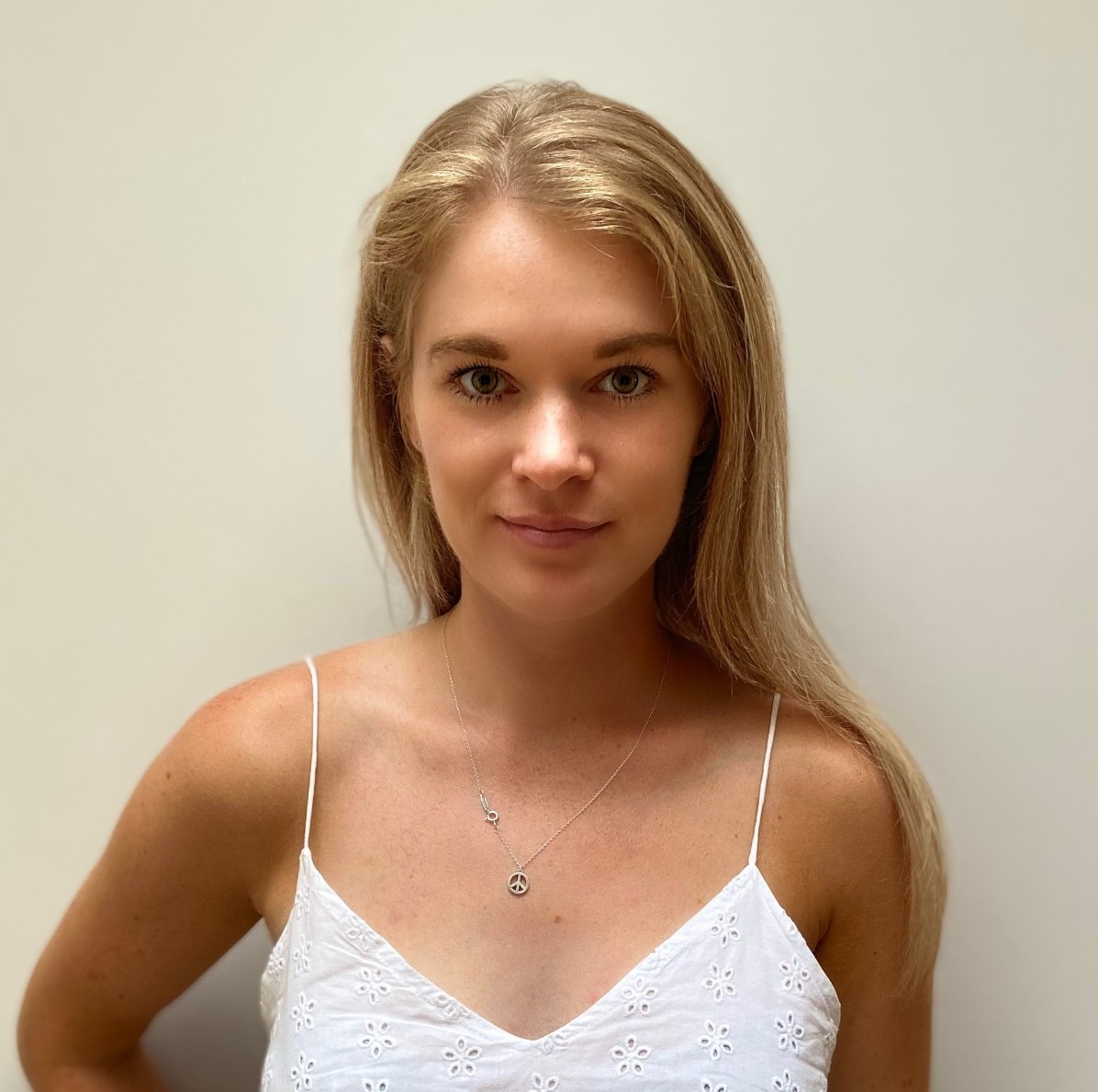 Jane McGuire is a fitness enthusiast, with years of experience writing about running shoes, sports bras, and just about everything in between. When she's not training for a marathon, you'll find her walking the dog (and documenting it on Instagram).