The Blissfeel 2 is a decent, everyday running shoe that sees some welcome updates from the original. But it lacks the extra cushioning required for longer distances, and feels better suited to women who enjoy switching up their exercise routine than to dedicated runners.
For
Stylish, with a good choice of colourways
Fits true to size
New, supportive upper
Against
Not a long-distance shoe
More cushioned options available
A year after making its foray into the world of footwear, Lululemon has released its second iteration of the Blissfeel: a running shoe designed exclusively for women's feet. It was a refreshing innovation, given that most shoes are initially designed for men's feet and altered to suit women.
While the original Blissfeel was an admirable effort, I didn't feel it warranted a place among the best running shoes on the market. So when the Blissfeel 2 was announced, featuring a refined upper, new midfoot panel and "fine-tuned" cushioning, I was keen to put it to the test.
First off, the updates are smart ones. Lululemon has clearly taken on feedback, and the new edition is a decent everyday running shoe. But for me, it still hasn't got that "wow" factor of a performance shoe, especially when it's competing with so many brands who have been refining their formulas over several years.
Lululemon Blissfeel 2: Price And Availability
The Blissfeel 2 launched on 7th March 2023 and costs $148 in the US and £138 in the UK. This is a pretty competitive price for a running shoe and in line with the brand's usual apparel costs.
Lululemon Blissfeel 2: Design And Fit
The Blissfeel 2 fits true to size, unlike the original which ran a little small. It weighs in at 9.7oz/276g, in my UK 8.5, with a heel drop of 9.5mm. For reference, the original Blissfeel weighed 8.9oz/251g, with the same heel drop. This seems like an unusual decision from Luluelmon, given most brands are finding ways to make their shoes lighter. That said, it didn't feel noticeably heavier than its predecessor, so the minimal extra weight is not a hindrance.
What is noticeable, though, is the Blissfeel 2's new upper, which is starkly different to the original. It consists of a seamless frame that extends through the heel to create a "cradled sensation". I found the original Blissfeel a little loose, whereas the latest version definitely feels more supportive around the foot. There are new, thicker laces too – a welcome change. The laces on the original were thin and prone to coming undone. The padded tongue is the same design as before, thankfully a case of "if it ain't broke don't fix it". There is a new 3D-moulded midfoot panel, though, which adds more stability to the ride.
Like before, the brand hasn't revealed much about the foam used in the Blissfeel, though it claims that it's been "fine-tuned" in the second iteration. Personally, I don't think it felt any more or less cushioned than the original. It's definitely a firm foam though, more on par with Nike Air Zoom Pegasus than the plushy Asics Gel Nimbus line.
How I Tested This Shoe
I've run around 50km in the Blissfeel 2.0, including a 12km tempo session on a treadmill, a relaxed 10km around my local park, and a longer 29km run. I also tested the original Lululemon Blissfeel last year.
Lululemon Blissfeel 2: Running Performance
I ran a steady 10km in the Blissfeel 2 straight out of the box and, like with the original, didn't experience any rubbing or discomfort. It's certainly a comfortable shoe, but it's definitely on the firmer side. There's none of the plushy cushioning you'll find in the likes of the Hoka Bondi or New Balance Fresh Foam lines. Then again, there's not an awful lot of foam packed into it, so it's hard to compare them.
I also put the shoe through its paces in a gruelling tempo session on a treadmill. It held up surprisingly well, offering just enough bounce to help me sustain a faster pace. Of course, this was likely helped by the springiness of the treadmill. I haven't tried an outdoor interval run in the shoe, but I can't imagine it would be very responsive. It scored well for breathability, though – my feet didn't feel too hot or constricted.
While I did try a 29km run in the Blissfeel 2, it definitely isn't a marathon running shoe – or a half marathon shoe for that matter. I'm not sure I'd race a 5km in it either. But that's not really what the Blissfeel is designed for. This is a multipurpose, everyday shoe designed for women who want to do a little bit of everything, whether that's one or two runs a week, a couple of gym sessions, or even just for added comfort around the office. It might not be a shoe for marathon runners like myself, but then again, it never claimed to be.
Is The Lululemon Blissfeel 2 Worth It?
As a six-time marathoner, I'm more likely to stick to a plushy, cushioned running shoe for my slower, easy miles, with a carbon plate shoe for tempo sessions and race days. But if you run a couple of times a week and are looking for a shoe that can withstand a sweaty gym session, a quick blast on the treadmill or a commute to the office, the Blissfeel 2 is designed for you.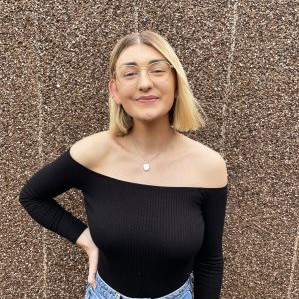 Alice Ball is an experienced editor and runner who has completed six marathons, countless half marathons and has a Boston Marathon qualifying time under her belt. She has tested women's running gear and running shoes for Coach, as well as sharing the benefit of her experience qualifying for Boston.