Stock Up On Reflective Running And Cycling Gear With Up To 70% Off In The Proviz Sale
Prepare for the long, dark nights of winter by grabbing some reflective sports gear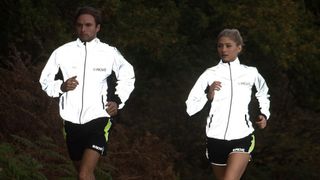 (Image credit: Proviz)
Running can be less fun when it's cold and dark. It's OK to admit that, and wise to go into winter with your eyes open about it. The good news is that with the right running gear those runs become more enjoyable, and safer too.
You'll find a lot of the right running gear in the Proviz clearance sale, which is full of reflective running gear and cycling gear. Proviz's whole deal is reflectivity and, if you want to shine like a beacon on dark runs and rides, it's the brand to go to.
I've tested plenty of Proviz running gear and looking at its sale, pretty much everything you need for the winter seems to be included. You can kit yourself out from head to toe in gear that shines when light falls upon it, so other people find that you're easy to spot in the dark.
Start with the extremities: the Proviz Pixelite Reflective Running Gloves are great and have been reduced from $65/£44.50 to $19.50/£13.50 in the sale. The Proviz Classic Airfoot Running Socks are among the best running socks thanks to their high-visibility colors and reflective strips, and they have been reduced from$15/£14.99 to $10.50/£10.49 in the sale.
One of my favorite bits of winter kit is a gilet, because it's a versatile layer that you can wear for runs of any speed to keep the rain and wind off your core without overheating. The Proviz Hi Visibility Running Gilet is half price in the sale, having been reduced from $90/£64.99 to $45/£32.50.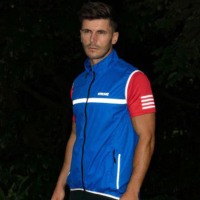 Proviz Hi Visibility Running Gilet: was £64.99, now £32.50 at Proviz
Save £32.49 There are even bigger deals to be found in the Proviz sale, but this gilet is an incredibly useful bit of kit to have to hand for the cold and dark, and the 50% discount is considerable. It's waterproof and windproof and keeps your core warm, though unlike similarly protective jackets the armless design means you won't overheat while wearing it. The design has reflective strips over the front and back to make you visible at night.
Sometimes you do need the warmth of a jacket, however, and the Proviz Reflect360 Fully Reflective Running Jacket provides enough to get you through the coldest runs in the depths of winter. It's windproof and water resistant, and the outside of the jacket is reflective. The jacket is one of several reduced in the sale, with its price being cut from $145/£94.99 to $130.50/£85.49. There are even bigger deals on less reflective jackets, but for visibility above all, you can't go wrong with this one.
Not every dark run is cold, of course, and if you're lucky enough to live somewhere where even night runs can be undertaken in a reflective T-shirt, then don't miss out on the chance to grab the Proviz Classic Short Sleeve Running Top for just $12/£9, down from $40/£29.99.
Sign up for workout ideas, training advice, reviews of the latest gear and more.