This accurate, consistent scale offers all the body composition metrics you could want. Weighing in is a smooth experience without delays or glitches and the convenience of a Wi-Fi scale over a Bluetooth one is notable. The easy-to-use app could offer more context for your data, which would make it more motivating.
For
Wi-Fi connection
Smart-looking
Easy to set up
Good value
Against
App less motivating than others
The health tech brand Withings, known for its classy hybrid smartwatches such as the excellent ScanWatch, produced the first smart scale in 2009 and has remained a market leader in the field ever since. Its early Wi-Fi-connected scale was followed by scales that could track body composition, monitor heart health and more.
The Withings Body Smart Scale takes body composition readings and provides an indication of heart health. It doesn't offer as many types of readings as more expensive products in the brand's line-up, but does rival the best smart scales from other manufacturers and has an app that is useful and easy to navigate.
Withings Body Smart Scale: Price And Availability
At £89.95 the Body Smart Scale is the cheapest of the three smart scales currently in the Withings range, alongside the Body Scan (£349.95) and Body Comp (£189.95). All three were released in 2023. The Body Smart Scale is available to buy from Withings, Amazon and other retailers in the UK, and will be available soon in the US.
The Body Comp gives extra insights over the cheaper Body Smart, notably a nerve health reading and data such as your vascular age. The top-of-the-range Body Scan is billed as a clinically validated connected health station and offers a complete health check-up, including an ECG and nerve health reading, plus a localized breakdown of your body composition once you've scanned your body with an external handle.
What does the Withings Body Smart Scale do?
The Body Smart provides all the data you would expect from a smart scale and more: weight, body fat percentage, muscle mass, bone mass, lean mass, water percentage and visceral fat. A Pulse Wave Velocity reading gives an indication of your cardiovascular health and your heart rate is also logged.
More data will be rolled out in future updates, including basal metabolic rate and metabolic age. Up to eight users with their own Withings app log-in can use the scale, and if two users are similar in weight the scale prompts you to choose your identity by leaning left or right. There are pregnancy and athlete modes, and an "eyes closed" mode for those who don't want their weight displayed on the screen every day, but would rather focus on the longer-term trends.
The set-up is simple, and I connected the scale to the app without hitches. The weigh-in experience was seamless, with no waiting around. From the first time I stepped on the scale it identified me right away and cycled through the main readings, followed by a weather and air-quality reading before signing off with a cheery "See you soon!"
I wasn't convinced of the usefulness of a heart rate reading since this varied depending on what I'd just been doing, but if you make a habit of weighing yourself first thing in the morning then this could be of interest.
Using the Withings app
All the data is displayed on simple graphs in the easy-to-navigate Withings app. I liked the combined body composition graph where I could see muscle, fat and bone percentages at a glance, all plotted on the same graph.
For each graph there's the option to display your data against recommended ranges for your age and sex. These healthy ranges seem generous—indicated by a green shaded area, and while I could see whether I was in the range or not, I couldn't necessarily see the edges of the healthy range as often the green area covered the whole of the visible chart. This approach is a far cry from the apps that accompany the Renpho Smart Body Fat Scale and Xiaomi Mi Body Composition Scale 2, which show your readings on a precisely color-coded sliding scale so you can see exactly where you have room to improve. However, whether or not the readings on those budget scales are entirely accurate is another matter.
While I didn't find the app's conclusions as motivating as on the Renpho and Xiaomi models, there is a lot of factual info in the app about the types of metrics and how to change your lifestyle to improve your results. The app also helps debunk weight loss myths, and there is a healthy emphasis on not getting bogged down in the details and daily fluctuations, encouraging users to look at longer-term trends.
Is the Withings Body Smart Scale accurate?
Withings says that the scale is accurate to the nearest 50g. I tested it with a variety of free weights and found it faultless in terms of accuracy.
The body composition readings I got varied considerably from those of other smart scales I've tested. For example, my body fat percentage reading was 3%-4% less than on two other scales. However, it's the general trends that are important on these smart scales, and the Body Smart's readings did seem reasonably consistent from day to day.
Is the Withings Body Smart Scale worth it?
The Body Smart offers everything most people could want from a smart scale. It's consistent and accurate and the weigh-in process is easy, quick and frustration-free.
From the Withings line-up, this is the one to go for. Unless you have serious health concerns and want to be able to check your nerve health response or get an ECG reading, I see no reason to choose either of the two more expensive models over the Body Smart.
Garmin users could consider the Garmin Index S2 ($149.99/£129.99) as it has similar functions to the Body Smart. However, it's more expensive and I found the app similarly lacking in data analysis and context.
For a cheaper alternative with a more motivating analysis from the accompanying apps, consider the Bluetooth-connected Renpho Body Fat or Xiaomi Mi Body Composition Scale 2. However, these don't connect to Wi-Fi so you'll need your phone to hand and you may have to hang around waiting for the scale to zero or the app to record your weigh-in.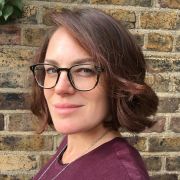 Camilla Artault is a writer and keen runner. She has covered women's running gear – testing leggings, jackets, running bras, tops and shorts – for Coach since 2018, as well as interviewing experts and writing about a range of health and lifestyle topics.