What's the Best Excuse You've Used to Call In Sick?
We had words with London folk to find out the wackiest excuses ever used to avoid work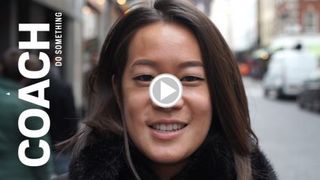 (Image credit: unknown)
It's dark, it's wet and it's cold – but even though one look at our weather right now may make you want to adopt a permanent fetal position in bed, there's plenty of ways to keep yourself motivated to go to work. We spoke to psychologist Dr David Lewis (see below) to get some tips about staying up for life in these dreary winter months. And we'd recommend you try at least one of them, so you don't end up desperately relying on excuses like the ones in this video to avoid work…
1. Winter-Proof Your Health
Really focus on your nutrition. A well-fuelled body equals a healthy, positive mind, especially now there's no sunshine to power you through the day. Eat a hearty breakfast and make sure your diet is on point throughout the day.
2. Don't Let Stress Eat Away at Your Morale
Give yourself at least 15 minutes of daily "me time". Let's get yogic for those who need help relaxing:
Sit or lie down in a quiet room.
Close your eyes and imagine yourself in some beautiful place where you feel completely safe and at peace.
Slow your breathing to six inhalations and exhalations per minute.
Each time you breathe out, feel yourself becoming more and more deeply relaxed as all the stress and tension flows away from your body and into the surrounding air.
3. Sleep Well
Not that you need reminding, but sleep as much as possible. If you get your eight hours each night, you'll soon find that dragging yourself from under your duvet becomes slightly more manageable.
4. Exercise, Obviously
Every five-a-side match you play is like taking a pill in a 90s nightclub. Well, not quite, but it can feel just as good - because your brain floods your body with feelgood chemicals every time you exercise. Maintaining a healthy balance of these positive neurotransmitters is vital if you want to take on the winter with a smile.
5. If You Have Staff, Listen to Them
It's important that companies ensure their employees feel listened to and not overwhelmed. Incentive schemes, team socials and days away allow for open channels of communication that promote positive working relationships. After all, if your staff feel good about talking to you, they will be less likely to pull ridiculous sickies...
6. Pay Attention to Your Body
Take time out when you feel you need to. Pushing your body to its limits will only wear you out mentally and physically. And no-one wants to work when they feel run down.
Check us out on Twitter at @coachmag for your daily dose of entertaining health info.
Sign up for workout ideas, training advice, reviews of the latest gear and more.
Sam Razvi wrote for Men's Fitness UK (which predated and then shared a website with Coach) between 2011 and 2016.