The Best Non-Alcoholic Beer (And Low-Alcohol Beers)
Nine bottles and cans of alcohol-free beer to sub in when you're off the sauce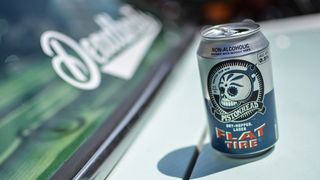 (Image credit: Pistonhead)
Have you ever tallied up the number of units of alcohol you drink in a week? We don't mean bluffed a rough guess after the fact, but logged each and every drink as you poured them? We did once, using the excellent Drinkaware app, and it was an eye-opening exercise. For the record, it's recommended that you normally stay under 14 units a week and we had blown through that target in what we would have normally described as a "light" week.
Along with taxing your liver by asking it to clear all that alcohol, regular drinking builds up calorie-wise. A pint of beer is somewhere between 150 and 250 calories – more than a can of cola, which has 140 calories. When we spoke to a dietitian about sweeteners, they used a bit of back-of-the-envelope maths to estimate that a can of cola a day is equivalent to roughly a stone of weight over a year. So just one beer a day adds… *counts on fingers* … more.
One way of keeping a lid on your units and calories without going teetotal is to have a fridge that's well stocked with non-alcoholic (0.05% ABV or under), de-alcoholised (0.5% or under) or low-alcohol (1.2% or under) beer, especially since these brews taste much better than they used to.
Smaller breweries in particular are churning out exceptionally palatable drinks. Here are 9 bevvies to keep an eye out for.
---
1. Big Drop
Our favourite low-alcohol beer
Specifications
RRP:
£14 for eight 330ml cans
Calories:
39-91 per 330ml
Core styles::
IPA, pale ale, milk stout, lager
Reasons to buy
+
Award-winning range
+
Wide range of beers
+
Gluten-free
Reasons to avoid
-
Can be as expensive as alcoholic beer
If we're honest, we used to see low-alcohol beer as the disappointing, if necessary, choice when we were driving or trying to keep our weekly units respectable. It was fine, but we'd rather have been drinking an alcoholic beer. Big Drop's beers changed all that. This London company's stout just blew us away and we're not the only ones who have been impressed. Both the stout and the Citra IPA were recognised in the "World's Best No & Low Alcohol" category at the World Beer Awards 2021.
The trick is that Big Drop doesn't remove alcohol after brewing, or halt the brewing process – the recipes just use less of the ingredients that ferment, then the brewing experts get creative with additions to create interesting flavours. Along with the stand-bys, there are seasonal releases to keep things fresh.
---
2. Athletic Brewing Co.
A great beer for sporty types
Specifications
RRP:
£10.99 for six 335ml cans
Calories:
50-70 per 330ml can
Core styles::
IPA, ale, stout
Reasons to buy
+
Great flavours
+
Eye-catching design
Reasons to avoid
-
Pricier than other options
-
Limited range of styles in the UK
-
No lager
American beer brand Athletic Brewing Co has recently made its way across the Atlantic, and we couldn't be happier about that. The three 0.5% beers in its UK line-up are up there with the best we've tried, and a fine option for people who want to cap off a hard workout with a few beers without fear that tomorrow's training will be made harder by a hangover.
The Run Wild IPA has a pleasant bitterness to it and a hoppy flavour that will appeal to craft beer fans, while the Upside Dawn Golden Ale gluten-free beer is lighter and more refreshing on hot days and the All Out Stout is a more hearty drink for chilly evenings. The IPA and ale are low in calories as well at 50-70 per can, while the stout contains 90, and they have appealing designs too.
---
3. Brooklyn Brewery Special Effects
Great value and readily available
Specifications
RRP:
£4 for four 330ml bottles
Reasons to buy
+
Widely available in supermarkets
+
Good value
Widely available, relatively cheap and absolutely delicious, Brooklyn Brewery's lager is one that every alcohol-free beer lover should try. The hoppy lager is both refreshing and full-flavoured, and goes down just as well on chilly evenings as it does when eating al fresco in blazing sunshine.
---
4. Days Brewing Lager
A refreshing alcohol-free option
Specifications
RRP:
£25 for 12 330ml bottles
Core styles::
Lager, pale ale
Reasons to buy
+
Refreshing floral and fruit flavours
+
Completely alcohol-free
Reasons to avoid
-
Pale Ale will be too fruity for some
-
Pricier than other options
A beer to drink all day and still get things done, we recommend starting with the sample pack, which features both non-alcoholic options from the Scottish brewery. The pale ale is refreshing, with plenty of peach overtones, but we found ourselves reaching for the crisper lager again and again (and again).
---
5. Infinite Session
A tasty beer you can find in supermarkets
Specifications
RRP:
£20 for 12 330ml cans
Core styles::
IPA, pale ale, lager
Reasons to buy
+
Great for hop lovers
+
Widely available
+
Good value
Reasons to avoid
-
A little lacking in body
An easy one to find, with stock available in Sainsbury's, Tesco Extras and Marks & Spencers nationwide, and a delightfully easy one to drink as well. Of the Pils, India Pale Ale and American Pale Ale, we preferred the APA (we just like hops), but would happily spend a sunny afternoon in the park drinking any of them. A worthy go-to and more affordable than some of the other taste sensations on this list.
---
6. Pistonhead Flat Tire
A tasty lager with more body than most
Specifications
RRP:
£23.99 for 24 330ml cans
Reasons to buy
+
Refreshing taste
+
Good value
Reasons to avoid
-
Not easy to find in supermarkets
-
Confusingly, same name as alcoholic version
We hope you haven't been drinking heavily, or it'd be easy to confuse Flat Tire, Pistonhead's low-alcohol lager made with mosaic hops, with Flat Tire, Pistonhead's alcoholic lager made with mosaic hops. It'd also be easy to confuse the two once poured, although you'll inevitably be able to taste the difference. All the same, the sweetness of the low-alcohol Fat Tire fades quickly and you're left with a thirst-quenching bite of a solid lager.
---
7. Stride Beer
A great beer to down after a workout
Specifications
RRP:
£22.70 for 12 330ml cans
Calories:
33-43 per 330ml
Core styles::
Pale ale, lager
Reasons to avoid
-
Not as flavourful as others
Stride's beers are isotonic, which means that they contain the same concentration of particles as blood and, as a result, the drink hydrates you quickly. That means they're a great post-workout drink, especially after a long run or cycle when you might be craving the refreshment of a cold beer but fear the awful feeling that comes with dehydrating yourself further after training by drinking full-strength booze.
There are two beers in Stride's range – a pale ale that does a good job of replicating the taste of a classic British ale while feeling a little less thick, and a refreshing pale lager that we found went down a treat after our Sunday long run.
---
8. Erdinger Alkoholfrei
An isotonic beer to help you rehydrate
Specifications
RRP:
£1.30 for one 500ml bottle
Reasons to buy
+
Isotonic
+
Widely available
+
Good value
This Bavarian brewery claims its low-alcohol wheat beer – brewed in accordance with the Bavarian Purity Law – is an isotonic recovery drink, making us wonder if they've been on the harder stuff… but in fairness there's 26.5g of carbs in a 500ml bottle, and the decent amounts of folic acid and vitamin B12 don't hurt either. We were surprised by how easy the light beer with a touch of sweetness went down after a game of five-a-side and it's easy to find at most major supermarkets for £1.20-£1.30 a bottle. At around half the calories of an alcoholic beer, we'd happily sub this in during a day drinking session.
---
9. UNLTD. Lager
A refreshing lager with only 23 calories per bottle
Specifications
RRP:
£25 for 12 330ml bottles
Reasons to buy
+
Very low in calories
+
Gluten-free
Reasons to avoid
-
More expensive than others
The most startling fact about this low-alcohol lager is that it contains a mere 23 calories per bottle, which is great news for those who want to drink all day without worrying about their waistline. The lager has a crisp and citrusy flavour with a pleasantly bitter aftertaste, and works a charm with a curry. The lager is also gluten-free and vegan friendly, and it has added B vitamins.
---
More Ways To Reduce Your Alcohol Consumption
Sign up for workout ideas, training advice, reviews of the latest gear and more.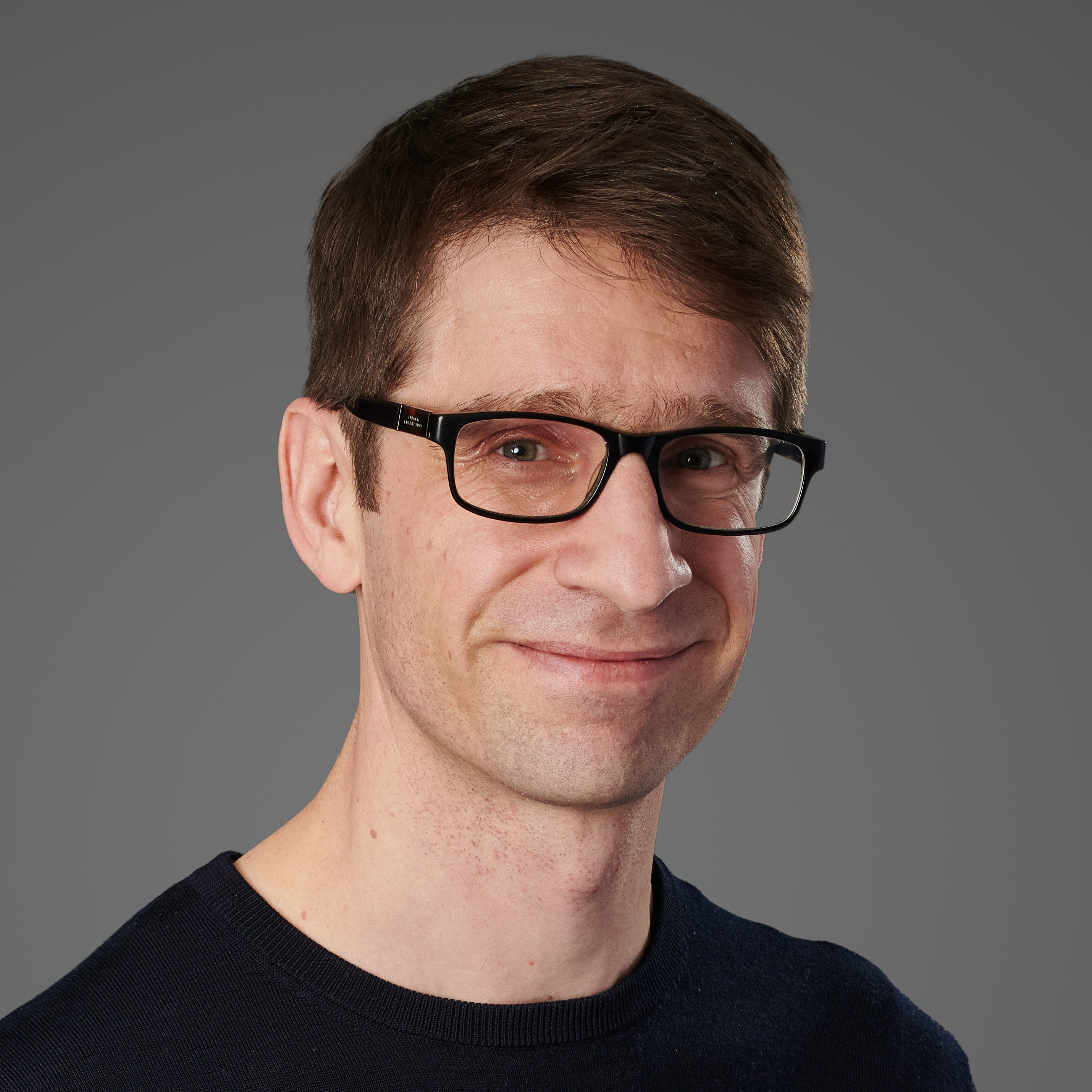 Jonathan Shannon has been the editor of the Coach website since 2016, developing a wide-ranging experience of health and fitness. Jonathan took up running while editing Coach and has run a sub-40min 10K and 1hr 28min half marathon. His next ambition is to complete a marathon. He's an advocate of cycling to work and is Coach's e-bike reviewer, and not just because he lives up a bit of a hill. He also reviews fitness trackers and other workout gear.