What Is A Good 10K Time?
If you're preparing to race the distance for the first time, find out what 10K time to aim for, or see how your PR matches up with average times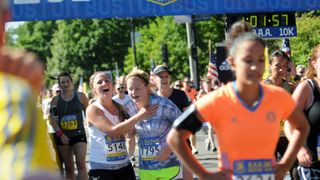 (Image credit: Faith Ninivaggi/MediaNews Group/Boston Herald via Getty Images / Contributor)
There's a reason 10K is such a common distance for mass-participation road races. It's an achievable next step for people who have caught the running bug after successfully completing a couch to 5K plan, and 10K training plans are also a great way for seasoned runners to improve their speed endurance. If you're already running regularly, you don't need to commit to long marathon or half marathon training plans.
Once you've signed up for an event, it's wise to choose a target time so you can select an appropriate training plan and adjust the pace in each type of training run accordingly. It also means you can put yourself in the correct start wave on race day.
To help you work out what time to shoot for we looked at data held by RunRepeat and Running Level to identify the average 10K race times.
What is the average 10K time?
Running Level holds data from 50 competitive UK races between 2016 and 2020. It calculates a good 10K time as 49min 43sec, defining "good" as the average across all ages and genders.
RunRepeat works out its averages from 35 million race results covering four distances (5K, 10K, half marathon and marathon) but doesn't specify how many 10K results it bases its calculations on. It reports that 1hr 2min 8sec is the average 10K time.
What is a good 10K time for a man?
According to Running Level's analysis of competitive UK races, the average 10K time for a man was 46min 43sec.
RunRepeat's average is slower, indicating that the average man takes 57min 15 sec to finish.
What is a good 10K time for a woman?
Running Level found that 54min 13sec was the average time it took women to complete a 10K in the UK races it looked at.
RunRepeat, looking at a different data set, put the average 10K time for women at 1hr 6min 54sec.
What is the average 10K time by age?
Running Level splits up 10K times by age but each age group is split into beginner, novice, intermediate, advanced and elite categories. We combined these times to work out the average. Go to Running Level's page to see which category you fall into and the average time for your age and category.
Swipe to scroll horizontally
| Age | Average 10K Time |
| --- | --- |
| 20 | 1hr 8min 23sec |
| 25 | 1hr 8min 15sec |
| 30 | 1hr 8min 23sec |
| 35 | 1hr 9min 14sec |
| 40 | 1hr 10min 56sec |
| 45 | 1hr 13min 34sec |
| 50 | 1hr 12min 4sec |
| 55 | 1hr 16min 21sec |
| 60 | 1hr 16min 11sec |
| 65 | 1hr 21min 21sec |
| 70 | 1hr 22min 26sec |
| 75 | 1hr 28min 54sec |
| 80 | 1hr 38min 3sec |
| 85 | 1hr 53min 30sec |
| 90 | 2hr 21min 9sec |
What is a good elite 10K time?
An elite 10K is run on the track and isn't comparable to the road races amateur runners take part in. But in case you were wondering, the men's outdoor 10,000 meters world record is 26min 1sec, set by Ugandan Joshua Cheptegi in October 2020. The women's world record is held by Ethiopian Letesenbet Gidey, who ran 29min 1.03 sec in June 2021.
What 10K time should I be aiming for?
If you've completed a 5K before, use our running pace charts to work out your per-mile pace, then aim for a 10K race pace between 10 and 30 seconds slower per mile.
If you've already raced a 10K and have been consistent with your running, maintaining your level of fitness since the race, a good starting point is 30 seconds faster than your current best time.
10K Pace Chart
Swipe to scroll horizontally
| | | |
| --- | --- | --- |
| Finish time | Min per-km pace | Min per-mile pace |
| 1hr 10min | 7:00 | 11:16 |
| 60min | 6:00 | 9:39 |
| 55min | 5:30 | 8:51 |
| 50min | 5:00 | 8:03 |
| 45min | 4:30 | 7:15 |
| 40min | 4:00 | 6:26 |
| 38min | 3:48 | 6:07 |
| 35min | 3:30 | 5:38 |
Sign up for workout ideas, training advice, reviews of the latest gear and more.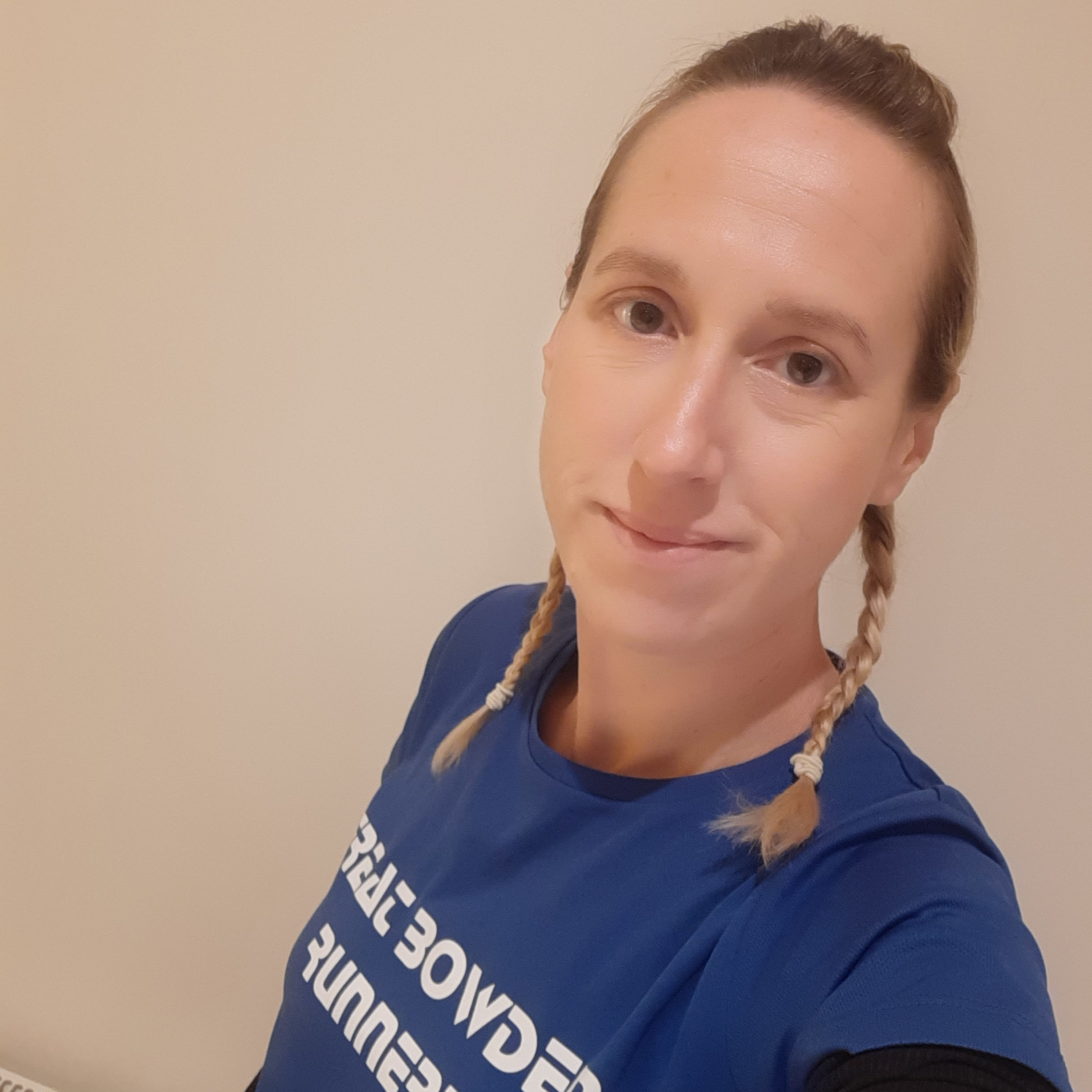 Lily Canter has worked as a journalist for more than 20 years and currently specializes in running and fitness. She regularly contributes to Coach as well as Runner's World, Well+Good, Fit&Well and Live Science. Lily is a UK Athletics running coach, the founder of the Great Bowden Runners club and a participant in multi-day ultra races. Her biggest racing achievement to date is placing second at the Ultra Challenge 100km in the Lake District. She has a BA in English Literature, an MA in Print Journalism and a PhD in Journalism Studies. She is also co-host of the award-winning podcast Freelancing For Journalists and teaches feature writing, podcasting and freelancing to university students.