What Is The Average New York City Marathon Time? Here Are The Results From 2022
Here's how fast runners in the 2022 New York City Marathon finished the race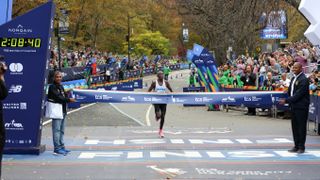 (Image credit: Jamie Squire/Getty Images)
The New York City Marathon is a bucket list race for thousands of recreational runners. Not only is it arguably the granddaddy of the World Marathon Majors, it's the largest marathon in the world with a field of around 50,000 runners pre-pandemic (although the London Marathon is catching up post-pandemic).
The NYC Marathon course is also arguably the toughest of them all, up there with the Boston Marathon course, which at least has the advantage of being an overall net downhill—something that contributes to faster times there, as it does in Chicago. But because the New York City Marathon course is a bit more crowded and has significantly more uphill, including five bridge crossings, it's a tough route for chasing a personal best and typically produces slower times overall than other races, including in the elite field.
But New York is also largely about the experience, and there really isn't a cooler way to see all five boroughs, all while being cheered on by the hundreds of thousands of spectators who come out every year.
The 2022 New York City Marathon was a bit of an anomaly because it recorded the highest race-day temperatures in history, with a warm and humid 72°F (22°C) at the start—not typical for New York City in November. While the winners of the elite race didn't stray far from typical finish times, with men's winner Evans Chebet finishing in 2hr 8min 41sec and women's winner Sharon Lokedi in 2hr 23min 23sec (in her first marathon, no less), and non-binary winner Jacob Caswell crossing the line in 2hr 45min 12sec, many recreational runners faced a challenging day with the heat.
The 2023 race is currently forecast to have more standard weather with starting-line temperatures in the low 50s (10-12°C), which is sure to make many runners happy and improve the average NYC Marathon time. Nonetheless, here is the official data showcasing average finish times from last year's race.
What is the average New York City Marathon time by gender?
According to official New York Road Runners race results, in 2022, the average finish time for men was 4hr 39min 30sec, and for women it was 5hr 4min 6sec. In the newer non-binary category, the average finish time was 4hr 56min 38sec. Overall, the average finish time was 4hr 50min 26sec.
Who were the race's oldest and youngest finishers?
The youngest finisher at last year's New York City Marathon was 18-year-old Irina Kulesha, who finished in 5hr 51min 6sec. The oldest finisher was 88-year-old Alan Patricof, who finished in 8hr 50min 40sec.
How many runners completed the 2022 New York City Marathon?
At last year's race, there were a total of 26,609 male finishers, making up about 56% of the field. There were 21,185 female finishers (about 44% of the field), as well as 46 non-binary runners who made up 0.1% of the field. In total, last year's marathon had 47,840 finishers.
Is there a cut-off time for the NYC Marathon?
Yes. As in many races, after the final wave starts sweeper buses bring up the rear, moving at a pace that will take the buses to the finish line in seven hours. Streets are reopened to vehicles once the sweeper bus passes. Runners can continue their 26.2-mile journey on the sidewalk if passed by the sweeper bus, but can't count on race services.
The New York City Marathon is also unique among large races in that the finish line stays open for what is dubbed "The Finish Line After Dark". While the official end time of the race is 8pm, race officials, and sometimes even elite runners who competed earlier that day, stay out to celebrate and distribute medals to the race's final finishers who may not roll in until 11pm.
---
Want to see how NYC stacks up? We've looked up the average Chicago marathon time and the average London Marathon time, as well as assessing what is a good marathon time.
Sign up for workout ideas, training advice, reviews of the latest gear and more.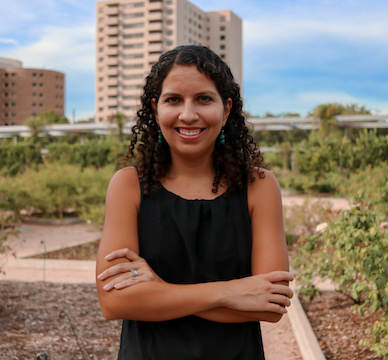 Emilia Benton is a freelance journalist primarily covering running, health, and fitness. She has more than 15 years of writing and editing experience and her work has appeared in publications such as Runner's World, SELF, SHAPE, Women's Health, Healthline, the Houston Chronicle, San Francisco Gate, and others. Emilia has also been a runner herself since she was a 16-year-old high school sophomore. She ran her first marathon at the 2010 New York City Marathon and has since gone on to run 11 more marathons including the Boston Marathon, as well as more than 30 half marathons. She is also a USATF Level 1-certified run coach.