Swimmer James Guy's Olympic Training Regime
How the English pool master is preparing his body for Rio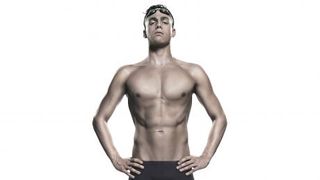 (Image credit: Unknown)
In This Series
James Guy is a member of the Team GB swimming squad heading to Rio this summer. Specialising in the 200m and 400m freestyle, he's a world and Commonwealth champion – and he's hoping to add an Olympic Games medal to his haul
I've been training for Rio most of my life. I first got in the water when I was around three and had lessons at school from the age of five.
For the 200m and 400m freestyle, I try to target my pecs, lats and specific back muscles in training to help me engage with the water. The 200m is about being able to go out strong and having the ability to hold it. For the 400m you also need endurance so you can finish fast.
I train 11 times a week. On a Monday I do two pool sessions, two hours in the morning and two in the afternoon. Tuesday is the same again but with a weights session in between. Wednesday I do a three-and-a-half-hour session of circuits first, then a two-hour swim. Thursday is a single two-hour afternoon session and Friday is a two-hour swim followed by cardio for an hour. To finish the week off it's two hours in the pool on a Saturday morning. Sunday is my day off!
In the Tuesday morning weights session I do weighted chin-ups, which are really hard, and press-ups with up to 70kg on my back. In recovery sessions we get the underwater cameras out and go through technique to see what I can improve on.
Friday's cardio can get quite intense. My sessions are a mixture of running, rowing and cycling on the static bike. I build my heart rate in ten-minute blocks of each and repeat.
There's no need to fix something that isn't broken. My training in the run-up to Rio will stay the same.
On a Saturday morning I have a McDonald's breakfast as a treat, but I generally eat really well and try not to have too much rubbish food. During the week I usually have the same breakfast and lunch every day. I have a big breakfast – porridge then three or four poached eggs and a couple of bagels. Lunch is salmon or chicken with lots of veg and pasta. I obviously burn a lot of calories in training, so my diet includes a lot of carbs and protein.
I've never really had a problem getting motivated but I do sometimes talk with a sports psychologist, Bill Beswick, at British Swimming to get a bit of an edge. He's incredible – we talk about my presence when walking into the arena, having the mindset of a champion, and also how to take positives from past experiences.
Just before racing, I listen to music because it keeps me calm and relaxed and I need that. I usually listen to R&B and soul.
The thing I'm most looking forward to about Rio is racing against the best athletes in the world and enjoying the once-in-a-lifetime opportunity. I'm also looking forward to watching the athletics and beach volleyball.
Sign up for workout ideas, training advice, reviews of the latest gear and more.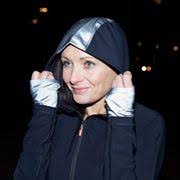 Charlotte Thomas is a freelance journalist and health and fitness blogger at Lunges & Lycra.