How To Train Like An Olympian
Learn from athletics coach Frank Adams to achieve your personal best this summer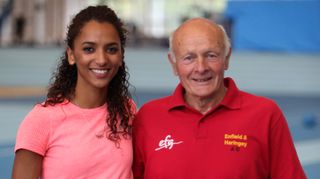 (Image credit: Unknown)
In This Series :
How To Train Like An Olympian
You might not have been blessed with innate natural talent for sprinting, jumping, hurdling, enduring or, erm, hurling heavy or pointy objects like the anointed Olympians ones descending on Rio de Janeiro this summer, but you can certainly learn from how they train.
To help you make the most of your efforts to get in shape, Coach tracked down Frank Adams, a former county level middle-distance runner who started coaching in the late 1970s and guided British track and field Olympic hopefuls (and twin sisters) Laviai and Lina Nielsen to European junior championship golds in the 400m and 4x400m relay. Follow Adams's blueprint, lace up your trainers and represent your nation proudly this summer – whatever your sport.
You've got to dream of success. You've got to have desire. You've got to dream it, want it and have the desire for success while accepting the need for hard work. Sadly so many young aspiring athletes aren't prepared to put in that extra work to get to the Olympic level. The very best always strive for more.
You must find your ultimate motivation. I've trained Laviai since she was 11. She was always interested in athletics but hardly ever trained properly. That changed after the 2012 Olympics. Her and her sister were kit carriers for the athletes and walked out in the arena in front of enormous crowds. That inspired them to want to get there themselves. Since then they've trained regularly. I could see they had ability but they needed to find the desire to do the work and they've found that now.
When making a plan you need to identify your target and work backwards from that. For Laviai and Lina that's been the Olympics, but to make it more manageable we've broken that up into blocks of basic conditioning, strength development, power work and speed. If your goal is shedding 5kg you can do the same. Don't expect a quick fix overnight. Week by week, work on building habits gradually that will help you achieve your goal. But keep in mind what you want to achieve and you'll forget the short-term discomfort of exercise.
Don't over obsess about your goal. Laviai and Lina are 400m runners but we don't just test them over that distance. I prefer them to run a fast 250m or 300m, which we'll log, then occasionally a fast 500m. That teaches them to develop speed and endurance that combines for a strong 400m, and also keeps training varied and interesting.
Good technique is the first fix. There's not a lot of difference between building someone for the Olympics and preparing them for their local park run. The main difference is the speed they're moving at and the volume of training they're able to withstand – but the basics are the same. You have to start with technique: identify and improve weaknesses without losing strengths.
Once your technique is solid, lay the foundations with strength. Laviai and Lina were blessed with good movement and a graceful running style, but they lacked basic strength. The first sessions in the gym were pretty pathetic – their ability to lift weight was nonexistent. They had problems lifting the bar, let alone any weight plates. But now that's all changed. They are very skilled Olympic lifters, moving pretty reasonable weight. Lina's best clean is more than her bodyweight. Being dynamic and powerful can benefit any goal from losing weight to running fast. Squats and bench presses are the staples, with the more technical lifts coming later.
Hill sprints are golden. In the winter the athletes do a lot of resistance runs uphill. It provides benefits for fitness, strength and technique as you need to pick up your knees with each step and drive your arms vigorously to power up the incline. And I guarantee it'll improve your conditioning and help burn fat. That's the building block on which we add speed and speed endurance for competitions in the summer.
The 400m is good to get fit but don't expect it to be easy. It involves running as fast as you can for further than you're able to run fast. Watch the final straight of the 400m and you'll see people running out of legs and really suffering. To put in a good time you have to work on lactate tolerance with short recovery runs, like running 300m, taking 20-30 seconds rest and running a fast 100m. Four to six sets in one session is a super-effective workout.
You don't have to get too technical. Most of my runners have Nike gadgets and fitness watches but I don't prescribe any of that – I'm not very technical.
Regularity and consistency is far more important than one hard session every week. Even if it's only 30 minutes each time.
Pay special attention to what you're eating. I tell my athletes to be very careful with supplements, given the risks for unknowingly taking performance-enhancing substances and the same is true for the everyday athlete. Know what ingredients are included and try to follow a balanced diet from whole ingredients. The easiest way is to avoid junk food and learn to cook. At our warm-weather training camp we had several girls who were particularly savvy about how to cook and they got the boys interested.
Invest in sports massage. My athletes have one every two weeks, particularly during heavy training in the winter. It helps to iron out any knots and soreness in muscles, and can help avoid injury. Some will also take an ice bath but that's not something that appeals to me. It can be beneficial after a hard session but if you've just worked up a bit of a sweat on the treadmill it isn't especially necessary.
Reward yourself regularly. For me it's a glass of red wine when I get home after a good training session. Their reward is usually a chocolate bar or cake rather than anything liquid, but try not to make all your rewards edible if you're trying to lose weight.
Frank Adams was speaking from an event to support the release of the film Race, in cinemas Friday 3rd June. SportsAid is the official charity partner of Race and has provided financial support for Laviai Nielsen's training. 50p from every Race cinema ticket sale in the UK, from 3rd June to 15th July 2016, will go to SportsAid.
Sign up for workout ideas, training advice, reviews of the latest gear and more.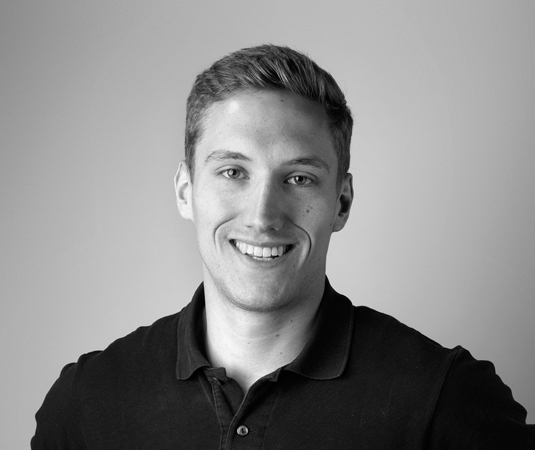 Sam Rider is an experienced freelance journalist, specialising in health, fitness and wellness. For over a decade he's reported on Olympic Games, CrossFit Games and World Cups, and quizzed luminaries of elite sport, nutrition and strength and conditioning. Sam is also a REPS level 3 qualified personal trainer, online coach and founder of Your Daily Fix. Sam is also Coach's designated reviewer of massage guns and fitness mirrors.