For
All-encompassing approach
Excellent and varied workouts
Delicious recipes
Mindfulness sessions a great addition
Against
Can feel overwhelming
Hard to find ingredients
Expensive
Fronted by Thor star Chris Hemsworth, Centr promises to be your one-stop shop for health and fitness, providing a meal planner, personal trainer and meditation coach in your pocket.
Boasting nearly 1,000 workouts, 493 recipes and 137 mindfulness exercises – with more continually being added – Centr has something for everyone.
If you're looking to give your food and fitness routines an overhaul, this app will do that and then some – although do brace yourself for a hefty commitment of both time and money.
I tested the app for two weeks. I'm a freelance writer, which often equates to long hours in front of a laptop, and although I generally make it to the gym for resistance training or yoga classes between three to five times a week, I'm a creature of habit when it comes to workouts. And a lack of time and poor planning, rather than motivation, often keeps me from eating as healthily as I could. Would Centr reveal a more organised, fitter and more mindful me?
Getting Started
A subscription is currently £93.99 for 12 months (66% off the normal price of £275.88), with a seven-day free trial for new sign-ups. There are also one- or three-month subscriptions if you're wary of committing long-term.
During the set-up, you enter your vitals (height, weight, sex) and goal (get fit and toned, lose weight, build muscle), then select a dietary preference (regular, vegetarian, vegan, pescatarian) and a workout intensity (beginner, intermediate, advanced), and you're ready to go. I chose a regular meal plan with the aim of getting fit and toned, and intermediate level workouts. After this, Centr pulls together a weekly plan tailored to you.
My top tip? Set aside some time to read through the information provided, such as the "essential guides" to food and fitness. If you skip this part, you might miss important points about how to use the planner, such as the fact that snacks are crucial to certain plans but aren't included in the weekly planner – that was a hungry couple of days.
The Experience
Centr is organised around a weekly planner that allows you to tick off activities as you complete them. My week included breakfast, lunch and dinner each day (sometimes using leftovers for lunch), seven 20- to 40-minute workouts, ranging from yoga to HIIT, along with two 10-minute bonus (read, optional) workouts, four sleep visualisations, two meditation sessions, and various articles to read and podcasts to listen to. I'll admit that I felt a touch overwhelmed at this point as I mentally calculated the time required for food prep and mindfulness.
The workouts were consistently excellent. I particularly enjoyed Tahl Rinsky's yoga classes (although she makes it look deceptively effortless), and the HIIT and HIRT (high-intensity resistance training) sessions with Luke Zocchi. The workouts are challenging – that's what you're here for, right? – but variations are offered where possible, and there's always the option to pause the video and catch your breath.
You can swap workouts, raise or lower the intensity level, and choose between coached (full-length videos to follow) or self-guided (images and clips to move through at your own pace). I preferred the coached option, enjoying the pace and extra explanation from the trainer. Before you start, you can see the length of the workout (ranging from 20-40 minutes) and the equipment you'll need.
Many workouts didn't require equipment, while some required items I already own (such as dumbbells, kettlebells and a jump rope). A few required more space than my living room permitted or items like a medicine ball or pull-up bar – for these, I either went to the gym and followed the workout on my phone rather on my laptop, or swapped for a similar workout that required less equipment. In the FAQs, Centr advises substituting equipment for household items (using cans or bottles as weights, for example) but it also states that if your goal is set to build muscle, you'll need access to a barbell, dumbbells, bench and incline bench.
Recipes on the plan are colourful and varied: options include oat bowls for breakfast, salads and wraps for lunch, and stir-fries and curries for dinner. Mondays are always meat-free, which is ideal for flexitarians.
There are some quick options that take less than five minutes, such as smoothies, but also more complicated dishes that take more than an hour from start to finish, such as a chicken pot pie that requires making almond pastry from scratch. To me, this seemed overambitious for a Wednesday night.
Luckily, swapping recipes is easy, allowing you to filter by dietary requirement (such as dairy-free) or search by keyword. As a sports dietitian curates the meal plans, Centr advises replacing like for like – a salad for a salad, a wrap for a wrap – in order to keep the nutritional balance.
Portions are generous, although – as expected – all that exercise does work up an appetite. Initially I didn't realise I should also be including two to three snacks each day, but after adding these in, I definitely wasn't hungry. In fact, it felt as though many of my waking hours were spent eating.
Brace yourself for a lot of food prep, cooking and washing up – I've never been more thankful to own a dishwasher. It's also worth using free time on the weekends to scan through your upcoming menu and meal prep where you can.
The shopping list functionality is useful, though do keep an eye on portion sizes while you add ingredients – some of the recipes in my planner served four, while others were for one or two.
After adjusting all recipes to serve one (or two to provide leftovers for the next day's lunch), my shopping list came to an eye-watering 93 ingredients, adding up to £108.91 from Tesco online. This excluded ingredients for snacks and protein powder (required for some of the recipes), but it did include lots of non-perishable items that wouldn't need to be bought every week, such as rice or olive oil. At times, however, the auto-generated shopping list quantities means you're left with odds and ends, which you have to be prepared to snack on or freeze to avoid food waste. made it difficult to avoid food waste.
Some specialist ingredients weren't available from Tesco at all (tempeh, black sesame seeds and hemp seeds) and some were available online, but are unlikely to be stocked in your local supermarket (raw cacao powder and dukkah). Pumpkin and chard were out of season, so I substituted butternut squash and kale.
Centr excels in providing no-nonsense nutritional advice, emphasising that it doesn't want you to get bogged down in the details but instead to focus on eating whole foods. While this is commendable, as a bit of a data geek I would have been interested to see a nutritional breakdown for each day. I'd also have liked to add other items, such as snacks, to my planner.
The mindfulness sessions were an unexpected highlight. It turns out sleep visualisations are the practice I never knew I needed. Designed to help you relax and switch off before you fall asleep, they take you through a meditation body scan (focusing on relieving tension) before describing a soothing scene, such as walking through a bamboo grove. I particularly loved Sergio Perera, who has an incredibly calming voice. Meditation has never been my strong suit, but I found myself looking forward to it each day.
Also worth noting is the Centr community, a private group on Facebook with posts from users all over the world. It's great for asking questions (the Centr team moderate and post answers), sharing successes and getting inspired.
The Verdict
I loved using the Centr app. It's impossible to get bored – the recipes were varied and delicious, the workouts were challenging and exciting, and the mindfulness exercises were engaging and useful. The app took the stress out of planning my weeks and I loved having the decisions made for me, requiring just a few taps and swipes to tailor it.
Physically, I felt better. Working out more frequently meant I felt less lethargic and while I still had some aches and pains, it was mainly from post-workout DOMS rather than my usual shoulder and neck ache from staring at a screen. I also noticed the sleep score on my Fitbit nudge up from 71 to 80, and my resting heart rate nudged down, from an average of 64 to 60 – promising results considering I was only two weeks in.
The downside, however, is that Centr can feel overwhelming at times. To follow the plan to the letter you'll need to have a fairly flexible schedule, with time to spend on food shopping, cooking, washing up, working out, meditating, visualising and food shopping (again) for those pesky specialist ingredients you couldn't locate in your local supermarket. It's a significant commitment of time and money, but if you're willing to make it long-term, I have no doubt that Centr would help anyone become fitter and healthier.
Join on centr.com | Download on App Store or Google Play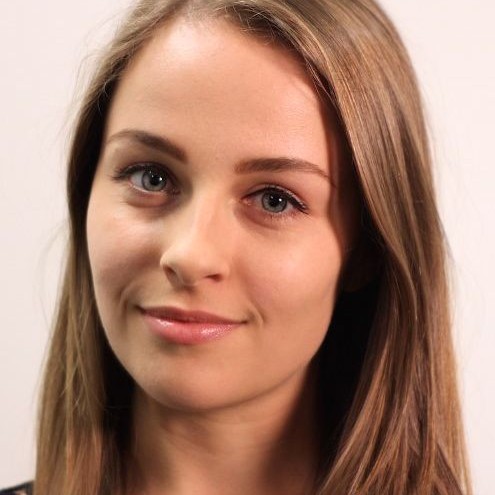 Sarah is an experienced health, fitness, nutrition and beauty writer, and was previously health editor at BBC Good Food. She has contributed reviews, interviews and features to Coach since 2019, covering exercise bikes, fitness trackers and apps, among other topics. In her free time, she can be found hiking, swimming, cycling or trying (and failing) to do a headstand on a yoga mat.