London Is NOT The Most Expensive City In The UK For Health And Fitness
The capital may have pricy gyms, but London fitness fans save money elsewhere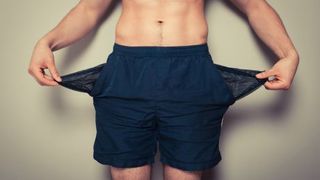 (Image credit: Unknown)
An even bigger barrier to your New Year's fitness resolutions than motivation can be the unexpectedly high cost of a new health kick.
You can certainly get fit on a very tight budget, but if you want all the trimmings – a nice gym, fancy shoes, and the seed-packed smoothies to refuel with after your workout – it can set you back a hefty chunk of moolah.
Most in the UK would suspect that it would be especially pricy to try and get fit in London, a place chock-full of boutique gyms and £8 turmeric lattes.
However, research conducted by online discount site myvouchercodes.co.uk has found that while London does indeed boast the most expensive gyms in the UK, it's far from the most expensive city when it comes to other aspects of fitness like booking leisure courts and getting your five-a-day.
Admittedly, London has some ground to make up after accounting for the average gym price, which clocks in at £47.81 per month, no doubt swollen by some of the fancier gyms in the centre of the capital.
London's average gym price was comfortably more than the £34.20 paid in second-place Bristol, while at the other end of the scale, Wakefield residents pay just £16.67 on average, with Sunderland and Bradford also boasting cheap gyms.
RECOMMENDED: How To Choose The Right Gym For You
So gym-goers in London pay a premium, but when it comes to the other aspect of a healthy lifestyle myvouchercodes.co.uk checked, other cities proved more expensive.
When booking leisure courts at the weekend, Newcastle residents face the biggest cost at £16 for an hour, with Bradford and Leicester not far behind on £15 per hour.
Once again Wakefieldians were the big winners, paying just £5 for an hour, with Sheffield and Coventry not far behind on £6.67.
If you choose to spurn gyms entirely and just run, Bristolians face the biggest cost, with a mid-market pair of running shoes coming it at £68.62 on the west coast. In Bradford, shoes cost a mere £41.67. It's almost worth getting the train there when you need a pair.
Getting your five-a-day is essential for rude health, so it's unfortunate for residents of Belfast, Glasgow and Edinburgh that the cost of doing so is so high, with each city topping £8 for their fruit and veg.
In contrast, Sheffield has the cheapest fruit and veg, with your five-a-day costing just £6.05 in the Steel City.
RECOMMENDED: Get Lean In Four Weeks With This Meal Plan
Finally, we turn to water. If you want the bottled stuff, it's most expensive in Bradford at £1.50 for a 1.5l bottle. Sheffield was once again cheapest at 86p for the same-size bottle.
Most Expensive Gyms
Cheapest Gyms
Most Expensive Oudoor Court Booking (one hour on weekends)

Cheapest Court Booking
Most Expensive Mid-Market Running Shoes
Cheapest Running Shoes
Most Expensive Five-a-Day (kg each of each fruit and veg)
Cheapest Five-a-Day
Most Expensive Bottled Water
Cheapest Water
RECOMMENDED: Is Eating Healthily More Expensive?
Sign up for workout ideas, training advice, reviews of the latest gear and more.