Women In Sport Campaign Helps Mums And Their Teenage Daughters To Get Active Together
The new charity initiative helps both groups reap the benefits of exercising and of spending quality time together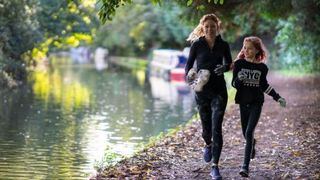 (Image credit: unknown)
Carving out time for exercise is a challenge for many mums on a busy schedule. Likewise, teenage girls often exercise less than they should, whether that's down to social pressures, schoolwork or a loss of confidence in their ability.
The charity Women in Sport has come up with a genius solution to these two problems. Its new campaign #TimeTogether encourages mums and daughters to do something active together. Whether that's walking, running, swimming, dancing or hula hooping, doing something active together has many benefits for both mother and daughter. It promotes better physical and mental health, but also offers an opportunity to reconnect, put worries aside and spend some quality time together.
According to the charity's research, activity levels for women and girls dropped during the pandemic, screen time increased, and six out of 10 teenage girls now fall short of doing the recommended 60 minutes of activity per day. Women in Sport also found that mums struggled to make time to exercise during lockdown: its Lockdown Research paper found that 32% of women couldn't prioritise exercise as they had too much to do for others. For teenage girls, exercising with their mums or mother figures is a way to spend quality time with them but also to exercise in a safe space, away from judgement.
See related
Twelve-year-old Daisy loves going hiking with her mother Rachel. "It is really special time," says Daisy. "There are no distractions – no TV, no computers, no housework – just proper together time to talk and share stories."
Jacqui and her daughter Jaime go running beside the canal near where they live. "It's a great way to reconnect with each other and take some time without the day-to-day distractions of work and school," says Jacqui.
Michelle exercises with her daughter Isabelle regularly. "I just love hanging out with her, doing something we enjoy together," says Michelle. "I want exercise to become part of her self-care routine. For Isabelle it's time for the two of us to connect, whether that's in the pool, watching matches, cycling or running together."
The #TimeTogether campaign runs throughout October. Follow #TimeTogether on social media for plenty of real-life stories, like this discussion with Montana Brown and her mum Sarah about playing netball together on Facebook, and activity ideas, like this mother-daughter yoga flow on Instagram.
Women In Sport has also partnered with a range of national sporting bodies that run accessible activities aimed at women. Visit the #TimeTogether activity ideas webpage and see if something appeals.
Sign up for workout ideas, training advice, reviews of the latest gear and more.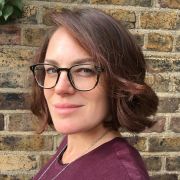 Camilla Artault is a writer and keen runner. She has covered women's running gear – testing leggings, jackets, running bras, tops and shorts – for Coach since 2018, as well as interviewing experts and writing about a range of health and lifestyle topics.