Epic Black Friday Garmin Deals With Fenix 7 Pro And Epix Pro At Lowest Ever Prices
The Garmin deals will come thick and fast throughout the Black Friday period, and the Garmin Fenix 7 Pro is already reduced by $200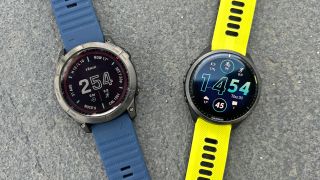 (Image credit: Nick Harris-Fry / Future)
Black Friday 2023 is approaching, and there are sure to be lots of Garmin deals available come the big day on November 24th. However, you don't have to wait until the big day itself to find a deal. The sales have kicked off in earnest with the Garmin Fenix 7 Pro and Epix Pro watches dropping to their lowest ever prices.
We'll be highlighting all of the best Black Friday Garmin deals here, and using our expertise to pick discounts that really are bargains. We've tested and reviewed almost every watch in Garmin's range and have been tracking the prices of its watches for several years of sales, so we know what a genuinely good deal looks like.
We'll pick out the best Black Friday deals below, as well as rounding up the top offers available from various retailers, with some of the discounts available already likely to be just as good as anything that pops up on Black Friday weekend.
Garmin Black Friday Quick Links
Check in with the major retailers to see what's on offer right now.
US Quick Links
UK Quick Links
US Black Friday Garmin Deals: Editor Picks
UK Black Friday Garmin Deals: Editor Picks
Best Black Friday Garmin Deals By Line
Our deals tool scans the web and retailers's databases to bring you a selection of the top Garmin deals available today. We've divided your options by Garmin line.
Garmin Forerunner Deals
Garmin Fenix Deals