Jack Urwin on Toxic Masculinity
Staying strong and silent is hugely attractive – to the Grim Reaper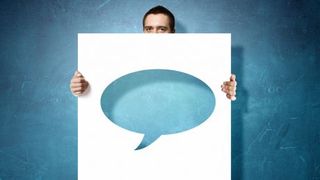 (Image credit: Unknown)
For many men, there are few more chilling phrases in the English language than "we need to talk". Acknowledging and discussing their mental and physical health is not a strong point for most males, with an awkward joke or simple silence the approach preferred no matter how serious the problem.
The effects of this stiff upper lip approach can be devastating, leaving men to tackle mental and physical problems alone. It's undoubtedly one reason behind the fact that suicide is the single biggest killer of men under 45 in the UK, and that 74% of all suicides in 2014 were men.
Jack Urwin's new book – Man Up: Surviving Modern Masculinity – tackles these issues in a funny and approachable way despite the seriousness of the subject matter.
Why did you decide to write the book?
There were a few triggers, but originally my dad died of a heart attack just before my 10th birthday. The coroner found scar tissue from a previous heart attack and we later found angina medication in one of his jackets. This was all completely news to us – he had clearly been suffering from pretty bad heart pain, but he never mentioned any of it. It messes you up, losing a parent at a young age. I went through some mental illness in my teens and early twenties, and realised at the end of my previous relationship, how poor I was at communicating, even though I could see objectively how bad this was for me. I realised I'm not unique in this way. This is most men I know.
The book focuses on toxic masculinity – can you define that?
Toxic masculinity is the way our traditional ideals of masculinity have become corrupted and removed from any context. For example, we had these ideas that strength is an inherently masculine thing, and I don't have a problem with that, but we've interpreted that today to mean that not talking about our feelings is a strength.
What are the harms it causes?
Suicide is the one that needs addressing with the most urgency. Look at the rates around the world, it's common in most western countries for men to be dying by suicide at three to four times the rate of women, which is really astounding. We have this enormous problem right now – men unable to cope with, or communicate, their problems in a healthy enough way to avoid this. If there was any other disease that was killing more young men than anything else, there would be enormous efforts to tackle that.
What can be done?
It is very difficult – I wrote this book and I'm still very bad at being communicative. We have to take some positive steps. The big light bulb moment for me was when I first started talking to my friends about this, and we all realised we were as f**ked up as each other. We'd all been going through various struggles with mental illness and not talked about it, and then it was out on the table and just by that act of acknowledging, it was incredibly comforting.
Sign up for workout ideas, training advice, reviews of the latest gear and more.