How To Find Out If You Have Prediabetes And What You Can Do About It
Here's the lowdown on the NHS's Healthier You Programme, which can reduce your risk of developing type 2 diabetes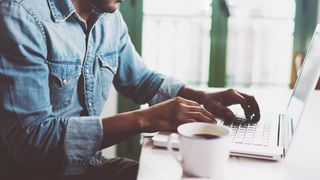 (Image credit: Unknown)
Around 200,000 people are diagnosed with type 2 diabetes in the UK each year, and millions more have prediabetes, where your blood glucose levels are elevated but not high enough to make you diabetic.
Having prediabetes doesn't mean you will necessarily go on to get type 2 diabetes, but it's absolutely something that should flag up the need to make some lifestyle changes to reduce your risk of developing type 2 diabetes. It has potentially serious consequences, and at the very least it's something that will require active management for the rest of your life – you've got better things to do with your time, right?
The Healthier You: NHS Diabetes Prevention Programme (opens in new tab) can help on that front. It has partnered with WW (opens in new tab) – as Weight Watchers is now known – to offer people with prediabetes a comprehensive guide to help them make changes to their diet and lifestyle that can substantially reduce the risk of developing type 2 diabetes.
We spoke to Zoe Griffiths, global director of nutrition at WW, about her company's involvement in the Healthier You programme and how people can reduce their risk of type 2 diabetes through lifestyle changes.
Who is the Healthier You programme targeted at?
The Healthier You programme is targeting people across England who have been diagnosed as prediabetic, at higher risk of type 2 diabetes or borderline diabetic. These all mean the same thing: a diagnosed condition where in the next ten years you are at a very high risk of going on to develop type 2 diabetes. One in three will go on to have type 2 diabetes, and the targeted programme is designed to bring them back from the brink.
How do you find out if you have prediabetes?
The best thing to do is go to the Diabetes UK website and use its risk assessment tool (opens in new tab). It will ask a series of questions about your weight and lifestyle, and give you guidance on what your risk might be – there are low, medium and high categories. If there are indications that you may be at high risk it directs you to go and speak to your GP about it. In order to diagnose prediabetes you need to have a blood test, which measures HbA1c, an indication of the sugar in your blood.
Does the programme cost anything?
There's no cost for the participants – it's part of their healthcare. They can get access primarily through their GP or an NHS health check in their area, but it is referral-based. If WW is the provider in that area, they will be automatically referred to us.
What happens once you have been referred?
There are two different services: community-based and digital-only. For the former, participants have access to our community workshops for nine months and our digital tools, and then after our programme they'll have two years of support when they can check into our workshops and talk to a WW coach anytime they want. If they are digital-only they have access to our app and desktop tool, which includes the core programme to drive behaviour change, plus a social community that's really supportive. Members also have 24/7 access to our WW coaches for any support or questions they have. These participants get an additional tailored curriculum on top of what a typical self-funded member might get.
Part of the reason why WW was selected to be a provider is that we have the infrastructure – workshops, coaches, digital tools – but we've also got experience in this area. We published a paper last year showing the outcomes of people going through our diabetes prevention programme and at the end 70% of participants were either no longer at risk or had significantly reduced their risk of type 2 diabetes.
See related
What lifestyle changes can people make to reduce their risk of type 2 diabetes?
One thing that we know is that in about 85% of cases, the risk of developing type 2 diabetes is associated with obesity, so losing weight if you need to is going to make a real difference.
What we know from the studies around diabetes prevention is that losing 7% of your total weight, and maintaining that loss, has been shown to be the point at which it reduces the risk of developing type 2 diabetes. For some that's a relatively modest amount of weight loss. It might not get them into a healthy weight category, but losing 7% of their weight reduces their risk.
The studies also show that an intensive programme of lifestyle changes – losing weight, eating healthier, getting more active – reduces people's risk of going on to develop type 2 diabetes by 50%. It's really impressive for a lifestyle change programme – if that was a medication it would be a miracle drug!
There's also evidence that healthier choices in your lifestyle can make a difference independently of each other. In other words, if you stay at the same weight and don't change your diet but get more active, that helps reduce risk a certain amount. And eating a healthier diet is independently associated with risk reduction too. It can be tough to make a lot of changes at once, so remember, each and every healthier lifestyle choice you make adds up to reduce your risk.
But I'd say the priority is tackling your weight if you need to. The key thing to lose weight and then maintain that weight loss – that's how you get the continued benefit.
Sign up for workout ideas, training advice, reviews of the latest gear and more.