Try This Exclusive Cauliflower Curry Recipe From PT Bradley Simmonds's New Book
Invite your friends round and cook them this cauliflower curry recipe that's packed full of veg and is a breeze to make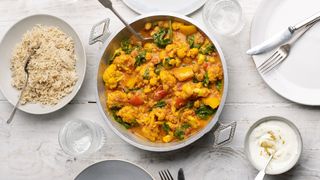 (Image credit: Glen Burrows)
Coach has featured plenty of workouts from PT Bradley Simmonds – TRX ones, upper-body ones, resistance band ones, pre-season football ones (he has trained Theo Walcott and John Terry, after all) – and even spoke to him about training for his first marathon, but we've never shared one of his healthy recipes… (drum roll please) until now!
This recipe is taken from his new book Get It Done, which aims to help people achieve one of five exceptionally worthy goals: lose weight, "tone" without getting bulky, achieve healthy weight gain and add lean muscle, improve mental health and increase energy levels, or build core strength. Once you've decided on what you want to achieve, you'll find a plan for exercise and nutrition using the workout info and recipe chapters later in the book.
We were particularly drawn to the recipe section because it advocates cooking from scratch as much as possible but makes it achievable – aiming for meals that take 30-minutes or less – and Simmonds is honest enough to admit that you may have to retrain your taste buds at first. It's something that happened to us when we started eating fewer ready-made foods packed with sugar and salt, but we now enjoy veg as much as any type of food out there.
Don't fear that this cauliflower curry recipe will be bland, though – there's plenty of simmering to draw out the flavours. After prepping your veg, just chuck it in the pan at regular intervals and watch it getting tastier by the minute.
The recipe makes enough for eight people, so either gather all your friends for curry night or divide it into portions and you'll have healthy, veg-filled lunches to look forward to all week.
Cauliflower Curry Recipe
Method
Heat the coconut oil in a large saucepan and add the onion, cauliflower, peppers, garlic, ginger, curry powder and cumin. Cook them over a medium heat, covered, for about ten minutes, stirring every now and then until slightly brown and starting to soften.
Add the chickpeas and tomatoes and stir again. Cover, reduce the heat to medium-low and let this gently simmer for 20 minutes.
Place the rice in a saucepan and cover with cold water. Bring to the boil, then cover the pan and simmer for 15-25 minutes (cook according to packet instructions).
Stir the yogurt into the curry. Simmer for another 20 minutes, adding the spinach and seasoning to taste in the final ten minutes.
Drain the rice and serve with the curry.
Ingredients (Serves Eight)
1tbsp coconut oil
2 onions, peeled and roughly chopped
1 cauliflower, broken into little florets
2 red, yellow or orange peppers, deseeded and cut into 2cm chunks
2 garlic cloves, peeled and crushed
1tsp ginger purée
2 heaped tbsp curry powder (mild, medium or hot)
1tsp ground cumin
400g canned chickpeas, drained and rinsed
800g canned tomatoes
250g wholegrain or basmati rice, rinsed
250g natural yogurt
125g bag of baby spinach
Sea salt and freshly ground black pepper
Recipe taken from Get It Done by Bradley Simmonds
Sign up for workout ideas, training advice, reviews of the latest gear and more.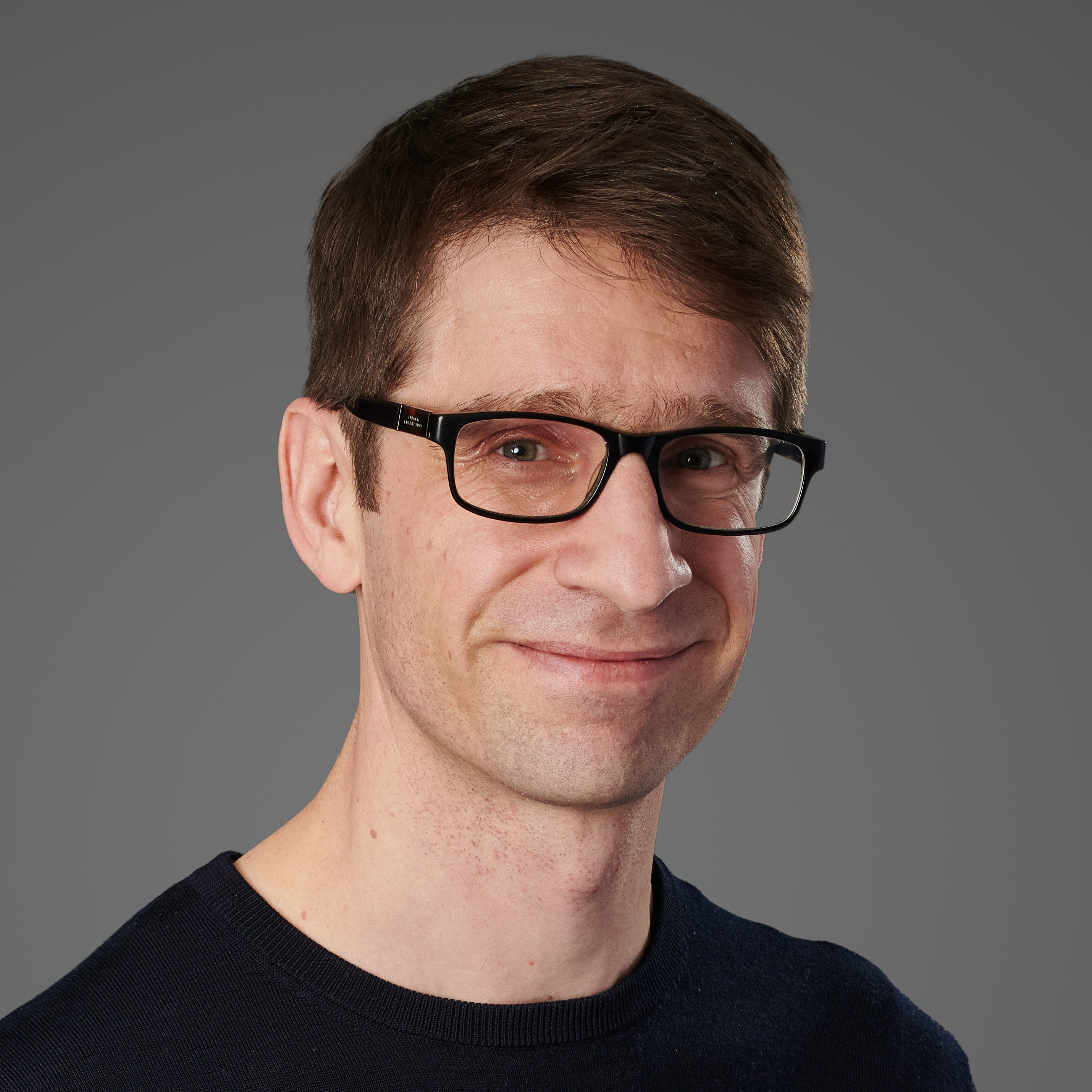 Jonathan Shannon has been the editor of the Coach website since 2016, developing a wide-ranging experience of health and fitness. Jonathan took up running while editing Coach and has run a sub-40min 10K and 1hr 28min half marathon. His next ambition is to complete a marathon. He's an advocate of cycling to work and is Coach's e-bike reviewer, and not just because he lives up a bit of a hill. He also reviews fitness trackers and other workout gear.