Use The Asics Mind Uplifter Tool To See How Running Improves Your Mood
Celebrate Global Running Day by seeing what a boost the sport can give you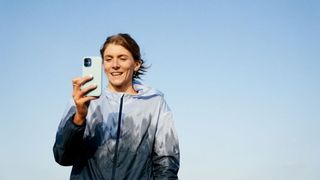 (Image credit: unknown)
It's widely known that running is good for your mental wellbeing. However, it might surprise you just how incredibly effective running has been shown to be for improving your mood and brain function.
Asics has been supporting research into this area over the past six months, working with Brendon Stubbs from the Institute of Psychiatry, Psychology and Neuroscience at King's College London. Stubbs's research has found that running for just 20 minutes can have a huge impact on your mental health, boosting feelings of contentment and reducing stress.
The next step to this research is Asics's new Mind Uplifter tool, which has been launched today to mark Global Running Day. The tool uses a mix of facial scanning technology and self-reported data to measure the effect of a 20-minute run on 10 emotional and cognitive metrics such as positivity, calmness and confidence.
See related :
You can use the new tool on the Asics Mind Uplifter website. The process starts by taking a facial scan and then answering a series of questions to check your cognitive state before you exercise. You then go and do your 20-minute run (or any type of exercise) and return to the website to do another facial scan and answer the same questionnaire.
After this you'll get your Mind Uplifter results, which should show positive changes across the emotional metrics as a result of your exercise. This is presented in engaging fashion through a colourful graph. At this point Asics hopes you'll share your results on social media using the hashtag #UpliftingMinds, but that's voluntary – good news for anyone whose good mood would be ruined by having to force out a social post.
From 1st July Asics is planning to plot all the results measured onwards on a World Uplift Map to showcase the benefits of exercise across the world.
Sign up for workout ideas, training advice, reviews of the latest gear and more.