Is Strava Premium Worth It?
Strava packs a lot into its free version, so when is it worth stumping up for a paid subscription?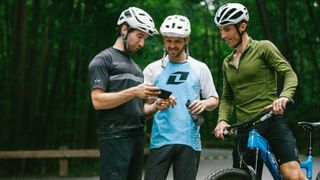 (Image credit: Unknown)
General Strava Premium FeaturesStrava Premium Features For RunnersStrava Premium Features For Cyclists
If you're a runner or cyclist, there's a good chance that you already use Strava (or you're at least aware of the fitness social media platform with the orange logo). The app has more than 80 million users worldwide and is hugely popular because of its ability to not only track and log runs, rides and swims, but share them with friends – earning you kudos as you go.
The free version is a great introduction to Strava. As well as providing you with stats and summaries from every workout, it gives you access to clubs, challenges and the all-important kudos (essentially the ability to "like" another user's activities).
But there comes a time in every free subscriber's journey when they might consider subscribing to Strava Premium (opens in new tab) – unlocking additional features in the process. So what do you actually get for your £47.99 a year (or £6.99 a month)? And is it worth it?
Before we go through the Premium features aimed specifically at cyclists or runners, here are a selection of those that apply to both.
General Strava Premium Features
Strava Segments
One of Strava's best-known, and best, features is its segments. Created by users, segments are a defined route between two points. Your elapsed time between the start and finish markers along these predetermined paths is logged and ranked against other Strava athletes – with the fastest times earning the title of King/Queen of the Mountain (cycling) or Course Record (running). Although there are thousands of segments to take on, the main ones that we focus on are hill climbs or a circuit that you would complete laps of during training.
These were previously fully available to all Strava users but now those who are not paid-up subscribers can see only their overall position on a segment. While this is fine for most, the additional ability to analyse and compare efforts against others' is a useful tool if you're striving for the top spot (either overall, within your age bracket or among friends).
The biggest benefit of Premium is Live Segments, though. This allows you to see your performance on any starred segment in real time on the Strava mobile app and compatible devices. When it's paired with a bike computer or running watch, we've found this is a great way to beat PBs (or take it easy if we're not close to matching our fastest time).
Custom Goals
It might sound primitive, but creating a goal can be all the motivation you need if you're not training towards an event but want to keep your fitness level up. Strava Premium's custom goals feature allows you to set targets for segments, cycling power, duration or distance – both weekly and yearly.
We found this to be an extremely useful tool while COVID kept events off the calendar. In January, we set ourselves the target of running 25km and cycling 100km a week, and while there have been times when we let it slip (wedding planning and long weekend rides don't go hand in hand), the desire to keep on track gave us the boost we needed – even when the weather's not playing ball.
What's more, because Strava collates data from a number of third-party devices, it helps you to view all of your activities in one place – handy if your running watch and bike computer aren't the same brand.
Relative Effort
When following a training plan it can be easy to stick rigidly to a schedule without listening to the needs of your body. Enter Relative Effort. Based on your heart rate data (if you use a heart rate monitor) or perceived exertion, the Premium feature analyses the impact of your activities on your body, and can provide early warning signs if you're doing too much too soon or need to lower the intensity – helping to prevent overtraining and potential injury in the process.
We find the Relative Effort feature a useful guide but when near the upper end of the recommended range, we don't let it stop us going for a run or ride. It does, however, help to moderate the level of intensity during those activities.
Routes
Each training wearable or cycle computer is likely to have its own online route-plotting platform, while companies like Komoot have opened up a more user-friendly experience for exploring the unknown on a ride or run. But most of these require you to have a destination in mind. Strava's Premium offering allows you to craft a route from scratch on desktop, but also has a handy tool on the mobile app that generates routes depending on a number of customisable preferences (such as sport, distance and elevation). From experience, the routes are pretty good too, because they rely on other users' data to keep you on popular paths rather than forcing you on to busy roads – particularly important when cycling.
See related
Strava Premium Features For Runners
Workout Analysis
If you're working towards a race and have a time in mind, or you just want to break down each mile or kilometre of a training run, this is a highly useful feature, especially for pacing. The information is also available by using tools like Garmin Connect and Wahoo Fitness, but if you're using the Strava app, you'll need to go Premium.
Strava Premium Features For Cyclists
Power Analysis
The only cycling-specific feature of Strava Premium is its power analysis, which uses the data collected from a power meter and provides information such as training load, intensity, power curves and time spent in each power zone.
We've only trained with a power meter when using a turbo trainer that had one built into it, but we can see why it might be useful to have all this information readily available in one place. While this feature alone wouldn't be worth the subscription, the more general features such as Strava Segments, Relative Effort and Routes are good enough to warrant the small fee each month.
Sign up to Strava (opens in new tab) | Download from App Store (opens in new tab) and Google Play (opens in new tab) | Free, premium £5.99 a month, £47.99 a year
Sign up for workout ideas, training advice, reviews of the latest gear and more.
Charlie Allenby is a journalist with a passion for pedalling. He contributes features and buying advice about cycling, and is Coach's dedicated turbo trainer reviewer. He is also Coach's chief whey and casein protein powder tester, trying as many brands as possible.
Charlie's first book, Bike London (opens in new tab), is out now. He has written for The Guardian (opens in new tab), The Independent (opens in new tab) and BikeRadar (opens in new tab), among others.