The Most Googled Health And Fitness Queries Of The Year Answered
Were you one of the people who wanted to know more about losing belly fat, HIIT workouts or the Pioppi Diet? Read on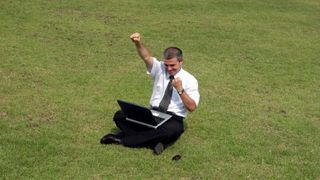 (Image credit: Unknown)
The most Googled term in the UK in 2017 was Meghan Markle, who beat the iPhone 8, Hurricane Irma and fidget spinners to the top spot. While we offer our heartfelt congrats to Meghan on her search success, Coach isn't really in a position to offer any info on the star of TV drama Suits.
However, we can help with the most commonly searched-for health and fitness queries, which were revealed in Google's 2017 Year in Search report. Well, we can help up to a point – we're steering clear of some of the more outré diet trends (aside from saying stop putting apple cider vinegar on everything).
Popping up at number ten in the rankings for "how to" searches on Google, shedding belly fat in rapid fashion is clearly a common fitness concern for many and with good reason – not for nothing was it the focus of 2017's Men's Health Week.
Unfortunately there is no easy solution to this – you need to eat well and ensure you're burning more calories than you consume. Exercise will help with the latter, which is why we've put together this four-week workout plan that will burn boatloads of calories in rapid fashion.
Depending on what you view as fast, you can also check out this eight-week plan for burning belly fat from Dr Luke James, medical director for health clinics at Bupa UK, which involves HIIT workouts, cutting out all alcohol and eating more protein.
Speaking of HIIT workouts…
HIIT Workouts
The most searched-for workout type of all – people in the UK are evidently keen as mustard to find out more about high-intensity interval training. The benefits of HIIT are that you can gain similar fitness benefits as from longer, steady workouts by ramping up the intensity for short periods – but you really do need to be working hard in those intervals.
We have all the info on how to do HIIT here, and if you're after the inside scoop on Tabata training – one of the most common forms of HIIT, which ranked sixth in the same list – then check out this beginner's guide and workout.
Rowing Machine Workouts
Coach was convinced that 2017 was going to be the year group rowing machine workouts really took off, and although that hasn't happened (yet – it will in 2018, mark our words), there does appear to have been a surge in people searching for rower workouts. This makes sense, because the rower delivers a full-body workout unmatched by other leg-focused cardio equipment like the treadmill and exercise bike. If you're on the hunt for rowing machine workouts, we have just the thing.
G Plan Diet
The most Googled diet term in the UK, the G Plan diet aims to help with weight loss by encouraging the consumption of gut-healthy probiotic foods like pickles and sauerkraut, and reducing the amount of tough-to-digest junk food.
We spoke to Tim Spector, professor of genetic epidemiology at King's College London, about how modern diets have harmed gut health and what you can do to improve it.
16:8 Diet
This style of intermittent fasting involves only eating during an eight-hour period of each day, and fasting for the remaining 16 hours. Any intermittent fasting plan can help you lose weight by creating a calorie deficit, but it can be tough to maintain, and firm scientific evidence for its benefits in humans is still lacking.
This low-carb take on the Mediterranean Diet recently earned the ire of the British Dietetics Association, who labelled it one of five fad diets people should avoid.
For more info on the Pioppi Diet, check out our interview with cardiologist Dr Aseem Malhotra, who literally wrote the book about it, as well as a dietitian's verdict on the plan.
Sign up for workout ideas, training advice, reviews of the latest gear and more.