Gut Check: Are You Eating Enough Microbes?
Why microbes could be the key to better health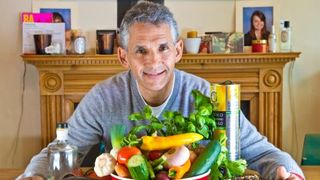 (Image credit: unknown)
When shopping, most people rarely take into account how much the food they buy promotes the diversity of gut microbes. This could be a grievous error. Coach spoke to Tim Spector, Professor of Genetic Epidemiology at King's College London and author of The Diet Myth, about the importance of microbes to health.
Ninety-nine per cent of them are in our lower intestine. [In testing] when we've deprived animals of them they don't develop a normal immune system or brain, and they can't digest food. Generally for our health, the more different species you've got, the healthier your gut is, and the less likely you are to have diseases.
RECOMMENDED: A Killer Kimchi Recipe from YO! Sushi's Head Chef
If you're eating all that, you're maximising your chances of having beneficial bacteria that we seem to be finding again and again in healthy, fit people – and not in unhealthy, unfit people.
Compared to people who live more in the wild in Africa and South America, we've lost around 30% to 40% of our species permanently, because of antibiotics and eating processed foods. We tend to have less diversity on our plates. Our ancestors would probably be having 500 different types of plants and animals a year; we perhaps have 20 or 30.
Yes, not because of the fat and sugar, but because of the lack of fibre and the extra chemicals. Having a balanced diet, even if it's a high-fat diet, seems to be the way forward. Mediterranean or Japanese diets are the only ones proven to be healthy. In fact, follow the Japanese runners – eat smelly fermented soy…
Sign up for workout ideas, training advice, reviews of the latest gear and more.