Four Tips We Learned From Strava's Yearly Stats Round-Up
Set a goal, run to work, exercise with friends – and move to Ceredigion in Wales if you want to cycle fast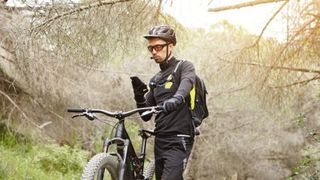 (Image credit: Unknown)
Fitness app Strava has released its annual round-up of insights into the world's fitness habits, based on the massive amount of runs and rides uploaded to the app by people in 2017 – an insane 16 activities every single second, if you're wondering – and the stats reveal a few top tips to consider if you're keen on upping your own activity levels.
1. Set A Race Target In January
An impressive 92% of people who set themselves a fitness goal on Strava in January 2017 were still exercising at the end of the year. The goal in question was for a race, and you set it on Strava by joining that race's page and logging your target time. It backs up the notion that signing up for an event in January is a good way to stick to an active New Year's resolution.
As it happens, we have an array of excellent running and cycling events to consider, if you're wondering what to sign up for in 2018.
2. Live In London? Run To Work
One smart way to do more exercise is to incorporate it into your commute and it seems that the people of London are the smartest, according to Strava, with the UK's capital earning the honour of being the top city in the world for run commuting. You might think that living in the Big Smoke makes running to work unwise, but clearly you're bang wrong – you just need a strategy to avoid the less pleasant aspects.
RECOMMENDED: Five Tips To Help You Start Running To Work
Everyone knows that exercising with pals is more fun than flying solo, and the Strava data for 2017 suggests that group activities help people get out more. Those who logged group activities were 30% more active than those who trained alone, and members of Strava Clubs were 46% more active.
Cyclists in the Welsh county of Ceredigion averaged an impressive 33.6km/h across 2017, making it the fastest region in the UK. If you want to visit the area for a ride, give the Ystwyth Trail – which runs for 34km and connects Aberystwyth with Tregaron – a whirl.
Sign up for workout ideas, training advice, reviews of the latest gear and more.