Got A Rowing Machine At Home? Take Part In The British Rowing Virtual Championships
Motivate yourself by preparing for the British Rowing Virtual Championships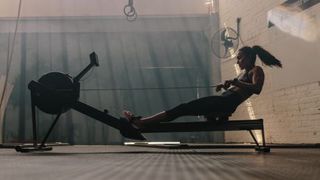 (Image credit: Unknown)
If you have a rowing machine at home then congratulations, it will no doubt have come in very handy during lockdown. Assuming you've been putting the machine to good use in recent weeks, you might well fancy having a crack at some of the virtual events British Rowing is putting on, including the biggest of them all – the British Rowing Virtual Championships.
Those are set to take place on the weekend of 27th-28th June, so you have a bit more time to get yourself into fighting shape to take on the best of British (providing you have the right equipment, detailed below), and there are a series of events you can tackle along the way to see how you're progressing.
The first has already taken place and involved 500m and 5,000m races. The next event will be on the 30th and 31st May, when the distance you have to row is 1km.
Then in June there are three events before the championships. A 2km time trial is lined up for 3rd-7th June, then there's a 4km team relay, with each person rowing 1km, between 10-14th June. The final event before the championships takes place between 17th-21st June and the distances are 500m or 2km.
By then you should be raring to go, and you can pick your distance over the two days of the British Rowing Virtual Championships, racing either 500m, 2km or a 4km team relay. Head to the British Rowing website for more details on all of the events in the next couple of months.
See related
The events will be tracked using the Time Team HomeRace platform and you'll need a Concept2 rowing machine with a PM3, PM4 or PM5 monitor to enter (which you'll already need to own because you can't get one for love nor money at the moment). While you can't enter the championships officially if you don't have the right machine and monitor, it's worth going all out for the full distance anyway and seeing how you fare compared with those listed on the leaderboard.
British Rowing also has a series of other online challenges where you can log your metres rowed to complete grand challenges like rowing the Channel or the Atlantic, if you find long-term goals motivate you more than one-off events.
If you are thinking of tackling any of the races, then do check out our rowing machine workouts article for some great training sessions that will get you in the best shape possible.
Sign up for workout ideas, training advice, reviews of the latest gear and more.