I Tried The Asics Nagino Range And It's Fun And Functional
Full of flattering running gear with plenty of storage, the new Asics range aims to "inspire body confidence"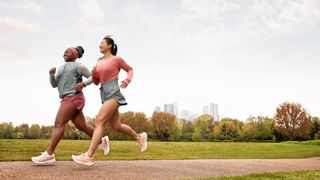 (Image credit: Asics)
While running is about fitness and performance, it is also about having fun and feeling good. And a big part of feeling good while you're running comes down to what you're wearing. No one can deny the confidence boost you feel when striding out in your favorite running shorts or testing a new running jacket you've had your eye on for months.
In April 2023 Asics released the Nagino range, a collection created by women, for women. The aim of the range is to make women feel supported in their sports, with each piece designed to "inspire body confidence" and encourage women to move freely and comfortably.
Recently the autumn/winter 2023/24 collection was released with fresh color combinations and functional pieces for the cooler seasons. Color and style are often low on people's lists when choosing running gear (I usually find it simpler to stick to all-black apparel) but there's no denying the positive feeling of a stylish, matching set when you head out. This is something the new Nagino collection has nailed. The colors encapsulate both autumn and winter with a mix of light teals, warm reds and cozy pinks. The pieces also all complement each other, so no matter what combo you pick out, you'll have an outfit that works.
How I Tested The Range
I tested the range over three weeks, during runs ranging from three to six miles and a couple of gym workouts that focused on dumbbell routines. The items were also used for a couple of off-road hikes and hill walks.
With fall weather truly here, I had been on the lookout for the perfect jacket that would help keep me dry in those annoying little showers. Pockets, fit, packability—there are many forces at play when you're looking for a functional jacket, and the Asics Nagino Run Jacket was a nice surprise on all these fronts.
It's a lightweight running option that's especially useful if the clouds are giving you that "will they, won't they" feeling. With a zipped chest pocket into which the entire jacket can neatly pack away, the jacket is small enough to fit in your pocket or slip on your wrist to be carried on your run. When wearing the jacket the pocket becomes functional, and is large enough to store several items (phone, keys etc). Made from a thicker material than the rest of the jacket, it gives your items a little more protection.
That said, don't expect the jacket to keep you dry in a heavy downpour. When testing the jacket during heavy rain I quickly discovered that water can seep through the material, making for a damp run with fabric that sticks to your skin. But for lighter rain and windy days, the jacket gets a thumbs up.
---
Asics Nagino 4in Run Short
Despite the colder temperatures arriving, these are my favorite item of the whole collection and have already had much use. I always gravitate towards a high-waisted pair of shorts, for comfort and support, so when these arrived I was excited to try them. I've tested these shorts on several runs of around five miles and some longer hikes with more elevation.
Of course, any pair of shorts must pass the chafe test before being considered worthy, and I am apprehensive of shorts with an inseam shorter than 5in. But despite the 4in length, I found these shorts didn't budge, roll up or cause any sort of chafing. Even when soaking wet, the fabric stayed in place and caused no chafing (if it's something that affects you, see my picks of the best anti-chafe creams).
---
Asics Nagino Run Long Sleeve Top
Long-sleeved run tops have always been my go-to, no matter the season. So I was excited to try this offering from Asics. The material is light with plenty of breathability plus ventilation slits on the back, between the shoulder blades. On colder days the breeze on your back isn't as pleasant, so I've marked this for not-so-windy days.
The material is quick-drying, so whether you're too hot or got caught in a rain shower, the fabric will dry in no time. It's also loose-fitting and long, which I love—I found the length perfect.
---
Asics Nagino Run Short Sleeve Top
The short-sleeved top is made with similar material to its long-sleeved alternative, but the design is slightly different. This top is slim-fitting, so if you prefer a baggier look then you probably need to go up a size or two. The neckline is also very high. I found the high neckline a little uncomfortable but others may like the fit—another Coach writer has recommended this as one of the best gym tops for women.
---
Asics leggings have seriously impressed me before, and this pair quickly became a favorite when I tested them earlier this year. So I wasn't surprised by how much I loved these run tights. The color block style is not something I'd normally go for (those all-black apparel choices die hard), but I loved the combinations of blues and how it created such a flattering look.
As with most Asics leggings I've tried, there are ample pockets. Two thigh pockets have been blended in with the block color design, both large enough for a phone, gels or whatever essential items you need. You'll also find a medium-sized pocket inside the waistline at the back, which will comfortably fit a set of keys or a small gel.
Performance-wise, these tights have carried me through several shorter runs (around three miles) and a few longer walks. The fabric is comfortable and there is no dreaded inner-thigh seam so chafing is not a worry.
Is The Asics Nagino Range Worth It?
What I wear when running plays a big part in how I feel when I'm out. If I don't feel comfortable, supported and confident, the chances are I won't enjoy my run as much. I found the new collection visually attractive with seasonally appealing colors, and on the most basic level, the Nagino gear made me feel good.
Functionally, the range was nothing short of the quality you would normally expect from Asics. Items have plenty of pockets, shorts and leggings don't chafe and the tops are comfortable and flattering. Each item has been made with both function and style in mind, and it's easy to see that confidence and support for women were at the forefront of the process. During runs, walks and strength-based workouts, each item proved its worth.
Want to get some new running shoes to match? Check out our guide to the best Asics running shoes.
Sign up for workout ideas, training advice, reviews of the latest gear and more.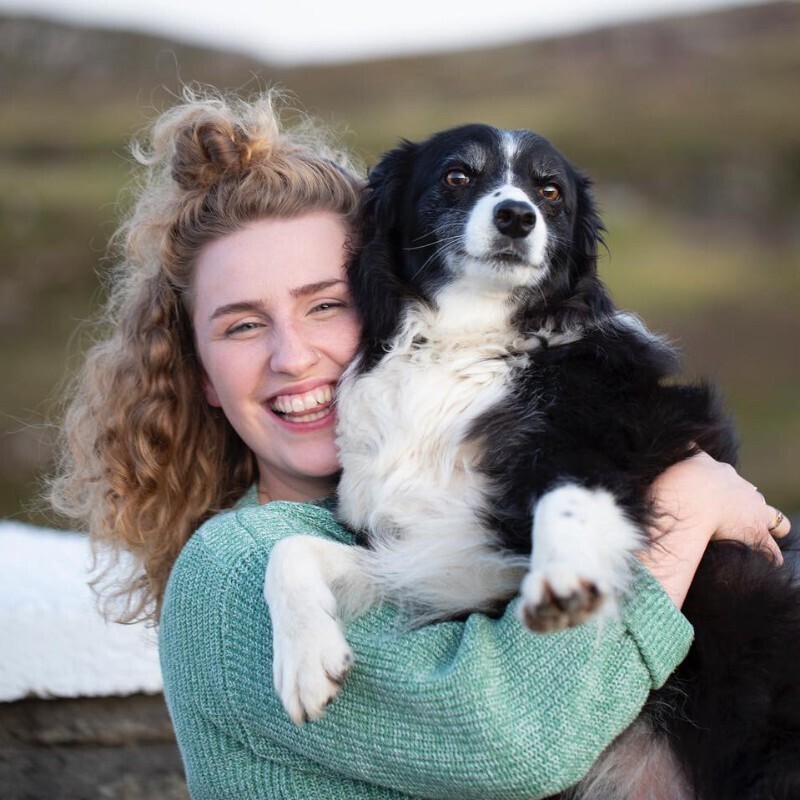 Lois Mackenzie is a fitness writer working on news, features, reviews and buying guides for Coach and sister site Fit&Well. Lois is a hill walker and avid runner who has just completed her first marathon. Before joining Coach, Lois worked as a senior SEO reporter at Newsquest Media Group.