How To Look After Your Teeth
Dentists might not be shut, but it's harder to see them during the pandemic, so it pays to take better care of your gnashers at home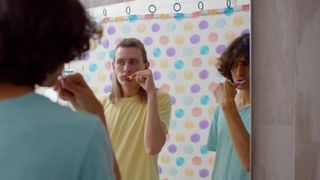 (Image credit: Unknown)
If we're honest, visiting the dentist for a routine check-up is not something that has featured near the top of our to-do list for most of this year. Most dentists shut for routine procedures during the first COVID-19 lockdown, for one, and even when they opened again there have been a lot of other concerns to prioritise.
But your teeth need some attention too, and while you might not want to or be able to visit a dentist right now – there is a sizeable backlog of appointments – you still need to consider your dental health.
We spoke to Dr Ruth Baidoo, a private dentist and ambassador for mouthwash maker Waken Mouthcare, about what people can do at home to decrease their chances of needing a dentist, and what to do at the moment if you are experiencing a dental health problem.
What can people do to better protect their teeth while it's harder to get a dentist's appointment? Do you need to go above and beyond your normal routine?
The first lockdown massively affected both dentists and patients. The majority of dental practices were shut throughout the duration of lockdown, meaning that a lot of patients did not have access to routine dental care. Even though we are open now, there has been a backlog of patients so in some practices, there is a longer waiting time for patients.
Of course, everyone should be brushing twice a day – morning and night. Use a small headed toothbrush and fluoridated toothpaste (1,350-1,500ppm), brushing for a total of two minutes each time.
By adding an alcohol-free and fluoridated mouthwash to your dental routine – before brushing and after flossing – and also throughout the day, you can ensure that your teeth will be in the best condition when you get back to seeing your dentist.
Sodium fluoride makes tooth enamel, the white hard outer surface of your teeth, more resistant to damage from acid and sugars from our diet, and it can ultimately help prevent dental cavities. It's important to use a mouthwash that contains sodium fluoride because it is essentially extra protection for your teeth, as it provides another coating of fluoride in addition to your toothpaste.
See related
What should people do to manage mild tooth pain right now?
Mild toothache can usually be managed with pain relief such as paracetamol or ibuprofen. If the pain is associated with your gums or other soft tissues of the mouth then often salt water rinses can help too. But the best advice would be to contact your dentist.
What should you do if you have a dental emergency?
If you are registered with a dentist, always try to call them first for an emergency appointment, because they should have emergency slots daily for anyone in pain even in lockdown.
If you're not registered with a dentist or your dental need is outside of regular working hours, use the NHS service by calling 111 and you will be put through to a local emergency dentist.
Sign up for workout ideas, training advice, reviews of the latest gear and more.