Grapefruit And Greens Smoothie
Recipes
Contributions from
last updated
Get your greens in this tasty smoothie that might just help with your concentration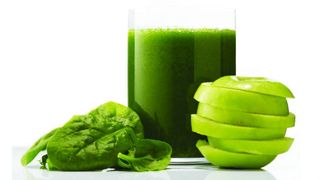 (Image credit: unknown)
Need to focus? Put down the coffee and go green. Yes, you could load up on fighter-pilot-strength attention pills, but the right combination of fruit and veg could give you improved focus, concentration and mental clarity – without the unpleasant comedown.
Use nutritionist Scott Baptie's smoothie to turn over a new leaf. With its antioxidant-rich ingredients, this smoothie might just give your focus a boost. At any rate it's a good way to increase your intake of plant varieties – in an article explaining prebiotics, the Gut Health Doctor recommends aiming for 30 different types per week.
Expand your smoothie repertoire with our best smoothie recipes or refuel after exercise with our best protein shake recipes. And if you're following Coach's weight loss meal plan for women or a weight loss diet plan for men you can drink this smoothie in place of a meal or snack of a similar calorific value.
Grapefruit And Greens Smoothie Recipe
325 calories
Ingredients (Serves One)
1 handful of spinach
1 apple, sliced and core removed
10g flaxseeds
1 pink grapefruit, peeled
1 handful of blueberries
Water to taste
Nutrition
We used the calculator on Myfitnesspal, one of the best weight-loss apps for calorie counting, to estimate the nutritional values of this smoothie. It contains 325 calories, and provides 64g of carbohydrates, 10g of fibre, 7g of protein and 6g of fat.
Spinach is rich in iron, which plays a key role in learning, memory and attention.
Apples contain antioxidants that help protect against brain disorders such as Parkinson's and Alzheimer's.
Blueberries contain antioxidants that can help with memory function.
Pink grapefruit is high in antioxidants and can help stabilise blood glucose levels.
Flaxseeds contain folate, which helps to protect against cognitive decline in later years.
Water improves mental clarity by keeping the brain hydrated.
---
Sign up for workout ideas, training advice, reviews of the latest gear and more.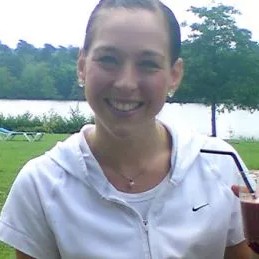 Lucy Miller is an experienced journalist who has worked across a range of health and fitness titles. She was the fitness and nutrition editor at Men's Fitness UK, and has also been fitness editor of both Health & Fitness UK and Women's Fitness UK. Lucy qualified as a NASM-certified personal trainer and nutritionist in 2008.