Parkrun Set To Return On 26th June In England
Clear your Saturday mornings, parkrun is coming back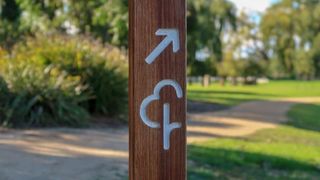 (Image credit: unknown)
For many runners, the world won't have returned to normal until they can spend every Saturday morning at their local parkrun. The Guardian reports they will be able to do just that from 26th June, as long as the government lifts all restrictions on the 21st as planned.
The hugely popular free 5K runs that take place across the country were put on ice in 2020 as part of the restrictions related to the COVID-19 pandemic. An original return date of 5th June was set in April, but that was pushed back until 26th June because parkrun faced difficulties getting permission from local councils and landowners for the events' safe return.
While hundreds of landowners did give permission, parkrun decided that if it couldn't secure enough events to ensure that the ones that did go ahead wouldn't be overcrowded, it would not run any events at all.
There are 587 events across England, and parkrun required around 90% of landowners to provide permission. As of the 4th, only 434 (74%) had given their permission for parkrun to return, and parkrun set a deadline of 11th June to make a decision on the 26th June return in order to give volunteers enough time to organise the events.
See related :
Until yesterday, the date of the 26th looked unlikely as well, but public pressure and the support of politicians like London mayor Sadiq Khan, and cabinet ministers Robert Jenrick and Oliver Dowden helped tipped the balance. The Guardian reports that parkrun expects to announce that it will return as planned. As of Friday morning, 506 out of 589 councils and landowners had granted permission.
While no formal announcement has been made, parkrun did rather tip its hand by tweeting "Tomorrow is going to be a good day" on 10th June, sending runners into a frenzy of excitement at the likely return of the event.
Think tomorrow is going to be a good day 😎 ✅ #loveparkrunJune 10, 2021
Update: parkrun has now confirmed the return in a statement on the parkrun website, which includes a link to a list of the events due to return.
Now the work begins to stage each event safely, which relies on volunteers. If you'd like to help you can find your local parkrun on the event's map and email them, or find them on social media and get in touch there.
Sign up for workout ideas, training advice, reviews of the latest gear and more.