The Boat Race Challenge
Earn first-class stamina by rowing the Boat Race route in the gym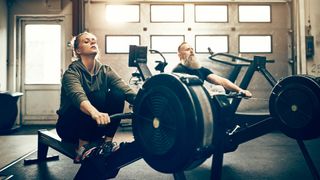 (Image credit: Unknown)
The fastest ever time in the Boat Race – the Oxford/Cambridge University head-to-head – is 16min 19sec, recorded over the 6.8km course by Cambridge in 1998.
Think you can beat that on the rowing machine? "Not a chance," says Jonny Searle, 1992 Olympic gold medallist and three-time Boat Race winner with Oxford. "Mainly because the eight-man crews are rowing with the tide. But rowing 5km solo on a rowing machine is a roughly equivalent challenge."
Get faster over 5km, while boosting your cardio endurance and leg and back strength, with these tips.
Choose the right setting
The lever at the front of the rowing machine (with settings from 0-10) isn't a measure of resistance but a "wind damper", which controls the amount of air that flows into the flywheel (allowing the monitor to calculate how much work you are doing). Lower settings take in less air, making it easier to spin the wheel – just like easier gears on a bike.
"Which setting to use comes down to personal preference," says David Hart of rowing machine manufacturer concept2. "If you're a lightweight rower, you may benefit from rowing at a lower setting with a higher stroke rate. If you're a big powerhouse, it might be better to row at a higher setting with a lower stroke rate. Most on-water rowers will set the machine to replicate what their boat feels like, which is generally around 3-5."
Control your form
Rowing technique is key if you want to finish faster. Pull with straight arms and draw your elbows past your body with relaxed shoulders, rather than bent out to the side, and remember that your legs and back should be driving the row. "Perfect the technique with the Korzinowski or reverse-pick drill," says Searle. "Row for one minute keeping your arms straight and then one minute using the normal technique to remind you to focus on the right muscles."
Maintaining control throughout the whole movement is vital, too. "Lurching forward won't boost your speed – quite the opposite," says Searle. "Pull hard to generate a long, powerful stroke and move steadily forwards. Aim for a rate per minute of 26 to 34."
Pace yourself
"If you want to post a decent time, do the exact opposite of the Boat Race crew," says Searle. "They'll race to get ahead from the start and then cling on for the finish. Instead, go steady for the first 3km and crank it up for the final 2km."
Deciding when to start the sprint is key – start too soon and you'll burn out, start too late and you'll sail past the 5k mark wondering if you could have shaved off a few more seconds. "You want to be coming off your sprint so that your times are drifting back to your average pace when you cross the line," says Hart. "For example, you'd go from an average pace of 1:45 to a sprint of 1:38, and then your time would creep back up to 1:45 as you struggle to maintain your sprint for the last few metres."
See related
Mind over matter
"Pain sets in over the final 2km so you have to find a way to deal with it," says Searle. "Imagine you're racing someone, or break it into 20 100m chunks." It's not just your muscles that will be feeling the stress, either… "Rowing can drain the tank mentally as well as physically," Searle says. "To be sure you're working as hard as you can, wear a heart rate monitor and find your max heart rate before you row. It's an accurate way to tell how much more effort you can put in."
Sign up for workout ideas, training advice, reviews of the latest gear and more.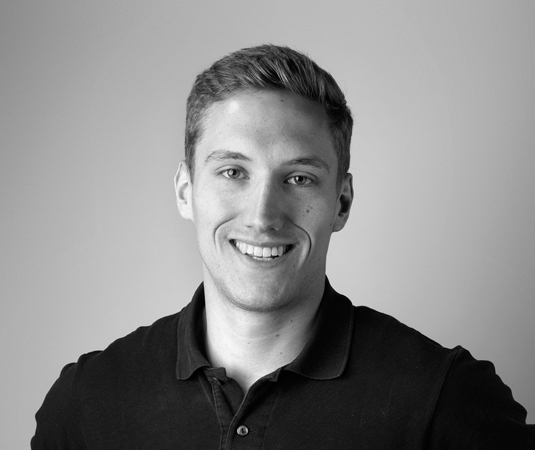 Sam Rider is an experienced freelance journalist, specialising in health, fitness and wellness. For over a decade he's reported on Olympic Games, CrossFit Games and World Cups, and quizzed luminaries of elite sport, nutrition and strength and conditioning. Sam is also a REPS level 3 qualified personal trainer, online coach and founder of Your Daily Fix. Sam is also Coach's designated reviewer of massage guns and fitness mirrors.