Strava Launches More Affordable Premium Packages
You can now just pay for the features that you'll find useful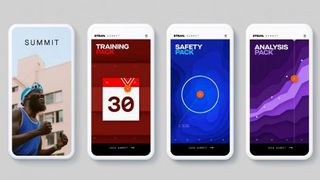 (Image credit: Unknown)
People looking to track their activity with an app have an almost overwhelming amount of choice, with excellent free options available to record every possible type of exercise, and runners and cyclists especially well catered for. All of which means it takes an offering that hits the absolute centre of the sweet spot to convince anyone to part with their hard-earned. And that's the spot activity tracking app Strava has aimed for by slicing and dicing its previous premium package and offering the pieces under the Strava Summit (opens in new tab) banner. You can still get all of Strava's premium features through the full Summit membership, but if only a couple of features are of value to you, you might find that you can sign up for a cheaper pack with just the ones you want.
The new packs are called Training, Analysis and Safety. As you'd expect, the Training pack is aimed at people training to achieve a goal, such as completing a race in a particular time. The pack delivers training plans and in-depth pace analysis of their races, among other features designed to get people in shape to hit their target.
See related
Many people link Strava to a GPS device, heart rate monitor or a power meter, and it's those people the Analysis pack is designed for. Stand-out features include Workout Analysis, which breaks down your training into pace zones, and Relative Effort, which is designed to keep you working at the right level to build fitness without over-exerting yourself.
The third pack on offer is Safety, where the star attraction is Beacon. This allows people to send their location to select contacts so they can be tracked on a map during an activity. If you're constantly heading out to trails in the middle of nowhere with spotty phone reception, or just tackling a daily cycle commute on busy city streets, Beacon allows friends or family to check where you are.
Each of the new packs cost £2.99 a month or £18.99 for a year, while the full Summit membership including all features clocks in at £6.99 a month or £47.99 a year. Current premium members will continue to have access to all features at the current price of £5.99 a month.
Sign up for workout ideas, training advice, reviews of the latest gear and more.