Chocolate And Coconut Protein Shake Recipe
Help build muscle after a hard workout with this delicious shake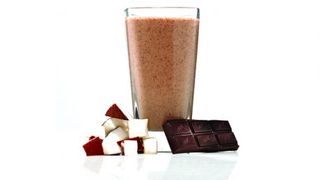 (Image credit: Unknown)
When researching what readers look for in the best protein powder, we discovered that they're often looking for the best-tasting chocolate flavour. And if that's what you're after, then this recipe from nutritionist Scott Baptie guarantees a great-tasting chocolate protein shake by using dark chocolate.
We'd love to tell you dark chocolate has miraculous health properties, but we thought we'd better check that, so we asked a dietitian: is dark chocolate good for you? The answer was yes and no, but the first thing our expert reminded us of was that "chocolate tastes delicious and that is so important". Amen to that.
As long as you're aware that dark chocolate, like this recipe, contains a lot of calories, there's no reason it can't form part of a healthy diet. Like many of our best protein shakes, it's one to enjoy after a tough workout.
You can blend it at home and take it to the gym in a sealed bottle ready to slurp down in the changing room. Need a smoothie maker? Here's our pick of the best smoothie makers out there. Need a sealed bottle? Our round-up of the best protein shakers will help.
Chocolate And Coconut Protein Shake Recipe
674 calories
Ingredients (Serves One)
20g 85% dark chocolate
100ml coconut milk
25g scoop whey protein isolate
Pinch of cinnamon
1 banana
50g raw oats (soaked in 100ml water)
Nutrition
We fed the ingredients into the calculator on Myfitnesspal, one of the best weight-loss apps for calorie counting, to give us an idea of the nutritional values of this shake. It contains 674 calories, and provides 68g of carbohydrates, 38g of protein, 28g of fat and 6g of fibre.
Dark chocolate is packed with flavonoids, which supply working muscles with oxygen.
Coconut milk is full of good fats and will help you feel full.
Whey protein isolate is digested quickly for effective muscle repair and growth.
Cinnamon contains flavonoids which can help reduce inflammation, and this spice can also help with blood sugar level regulation.
Banana provides potassium to improve your bone strength and blood pressure.
Oats are high in fibre to keep you feeling full and discourage snacking.
---
More About Nutrition
Sign up for workout ideas, training advice, reviews of the latest gear and more.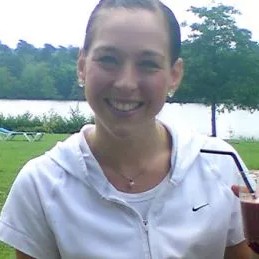 Lucy Miller is an experienced journalist who has worked across a range of health and fitness titles. She was the fitness and nutrition editor at Men's Fitness UK, and has also been fitness editor of both Health & Fitness UK and Women's Fitness UK. Lucy qualified as a NASM-certified personal trainer and nutritionist in 2008.