Radio 1 DJ Danny Howard's London Marathon Playlist
Nail your race-day music and 42.2km will feel a lot shorter. Not short, but shorter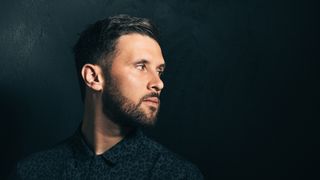 (Image credit: Unknown)
The London Marathon is one of the best-supported running events in the world, with crowds lining the streets all the way from the start in Greenwich to the finish on The Mall. For many runners that means no extra entertainment is needed – they leave the headphones at home and soak up the atmosphere – but for the rest of us, creating the perfect race playlist is a key part of preparing for the big day.
Radio DJ Danny Howard has form picking the right tracks and since he's tackling the London Marathon himself in 2018, we thought we'd pick his brains about how his training has gone and the best songs to include on a race-day playlist.
Is this your first marathon?
It is and to be honest I think it will be my last! I have been going down to watch [the London Marathon] for the last four years, and every year I'm inspired by the runners and the atmosphere. I vowed to one day take part and that day comes around this year! I'm looking forward to the day, ticking it off my bucket list and more importantly raising some money for a charity close to my heart – Kidney Research UK.
How have you found training?
Very tough to be honest. I've completed two half marathons in preparation and have been training hard every week but for someone who's played football and is more used to the gym environment, running for long periods outside has been challenging. But it's something I've committed to doing and I've been pushing myself as much as possible – "train hard, race easy" I think the saying goes!
Is there anything you've learned that you'd pass on to someone running their first marathon?
Definitely – invest in a good pair of running trainers because it's so important to have solid support when running such long distances. The other advice I would give is that as well as the long runs, make sure you do at least one session of interval training per week. This will help with pacing. And I'd also say that the long distances do get easier the further into the training you get.
See related
What do you listen to while you run?
I know this seems a bit self-indulgent but I listen back to my BBC Radio 1 show. Of course I love the music but it's more to critique it. After that, anything with high energy – mainly dance music, unsurprisingly! Everybody is different, but if that sounds like your sort of thing then here are some tunes I would recommend for a good run.
Krystal Klear – "Neutron Dance"
Detlef Ft. Dajae – "Deep Dip"
Secondcity & Makree – "Never Been In Love"
Au/Ra x CamelPhat – "Panic Room"
S.P.Y. – "Love Unlimited (VIP)"
Brame & Hamo – "Roy Keane"
Bicep – "Opal (Four Tet Remix)"
Virtual Self – "Ghost Voices"
Logistics – "Chant"
Luttrell – "Intergalactic Plastic"
Yaeji – "Raingurl (Chris Lake Remix)"
Sign up for workout ideas, training advice, reviews of the latest gear and more.